Time for more books! If you have read any of these leave a comment and let me know what you thought about them! This month I read a fascinating nonfiction on flavor, a dark thriller, a fashion pseudo mystery, and a young adult book that has wide appeal. (Amazon links are affiliate links. Gotta keep the kids in science supplies.)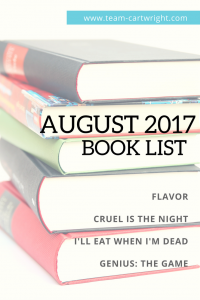 I'm going to start with my favorite book this month. I was basically obsessed with it while I was reading it. Seriously, I was driving Pat crazy because I kept talking about it. Flavor: The Science of Our Most Neglected Sense
by Bob Holmes is all about the science behind how we experience food. I say experience because we do way more than taste food. This book goes into how our taste buds work, how the scent is a part of taste, and how texture impacts it as well. It explores how our brains respond to flavors, and it talks about how our language helps us categorize tastes. Basically, we all enjoy food a little differently. This was a handy book to read while we have been working on the picky eating in our house. As an adult, I am rarely forced to eat something I really can't stand. And as such I don't want to force my kids to eat something they really hate. (Of course deciphering what they really hate and what they are just being kids about can be tough.) Eating is so personal, and this book shows how we find our way through the world of flavor. It explains why you might have a favorite food you cannot get enough of, but someone else will find that food repulsive. This is a must read.
My second favorite book this month was Cruel Is the Night
by Karo Hamalainen. This was a great page turner. Four friends, three childhood and one newer, get together for dinner. It's a long night of eating, drinking too much, and remembering old times. Between these friends there are secret affairs and some bad blood. Basically, a few of them have plans to murder other members of the group. The story is told from the viewpoint of all four characters, and I found it interesting to see how they all thought. There is suspense in wondering if any murders will play out, and just how some of them could have completely left any sense of morals behind. It is pitched as a dark comedy, but I didn't find a ton of humor in it. I was left wondering what is wrong with these people at times, but it kept pulling me back in.
I'll Eat When I'm Dead
by Barbara Bourland grabbed my attention from the summary. A woman is found dead in a workroom at her magazine, apparently as a result of her eating disorder and stress. I thought this was going to be a bit of a Devil Wear's Prada book, kind of poking at the fashion industry. The dead woman doesn't really factor into the story that heavily. There is an investigation, and of course, her friends are impacted by her death. Her friends accidentally uncover the tip of a drug ring and that changes the course of the book. There is some commentary on the fashion industry, but this wasn't as compelling as some other books I have read. I found it to be very clear who the brains behind the crime were, but I did enjoy reading this book. The descriptions of fashion are fun. And there is a brief look at old school magazine versus newer apps in terms of how we learn about fashion and how trends work. This is a nice little read to hold on to summer for a bit as fall descends.
Genius: The Game
by Leopoldo Gout was my young adult read this month. A young tech mogul invites 200 of the world's brightest teens to participate in a competition. The winner basically gets his or her research completely funded. The participants are all the best of the best in their fields, which include coding, engineering, activism, art. The guy running the competition does have an ulterior motive in hosting it, and the main characters we see the story through work to both win and uncover it. I like that this book focuses so much on teens and young adults working in STEM and political activism, real world interests that we should encourage youth to pursue. There are strong and smart girls who lead, and strong male characters who aren't just looking to be cool or get with girls. There are a few holes in the story line. But it is told in a fast paced style with a lot of visuals in the book. THis could be a great book for teens who aren't super into reading. And it was fun to read as an adult.
Four more books for you to check out! Have you read any of these? I'd love to hear your thoughts on them. And as always, I want to know what I should read next! I tend to pick my books based on what I can grab quickly while chasing the kids around the library, so any titles to look for would be a big help.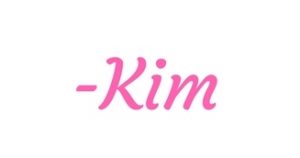 Let us improve this post!
Tell us how we can improve this post?