I loved seeing all the cute Easter pictures online this past weekend! I wish I could have posted my own, but we did not get any cute pictures of the three kids together. Generally we don't have cute pictures of all three together. I am not a good photographer (I go for quantity and hope one of them is good.), and my three just do not like holding still and looking at the camera. Stand or sit by each other and not mess with each other? No way that would happen. I didn't have high hopes for a great picture to begin with. Then Saturday night we started a week of 'the sick.'
Ugh. I know you parents hear me when I tell you this week has been less than stellar. I had been hoping the kids wouldn't get sick. A week ago I got a short stomach virus. No clue where it came from. Okay, that isn't entirely true. I have three little ones that I take to places with other little ones. I have two that are still small enough to slobber on toys, so I have to try to wipe them off. If my little ones slobber on the toys, you can bet other ones did too. That's probably where the sick came from. So obviously I am blaming Pat for bringing something home from school. Fortunately I was only down for the count for about 18 hours. A day later Pat fell victim. He took a little longer to get over it. (He says he had it worse, I'm blaming it on his being a man 😛 )
Once Pat was over it we watched the kids, waiting. But nothing. I thought we had hopefully contained everything enough that we were fine. Saturday night the kids had dinner as usual. Ali and Sammy were playing away and I was giving Ben a bath when I heard Pat yell out, "Noo!" I came running in and saw that Ali had projectile vomited everywhere. Have I mentioned that my kids love berries? They adore blackberries and blueberries the most, and had eaten a ton of them at dinner that night. I'll stop with the details there, but you can picture what we were dealing with.
We got Ali cleaned up and managed to keep Sammy from 'helping' too much. While we were doing this Ben was still in the bath, so there was a lot of running in and out of the bathroom and constant talking to Ben so we could hear him the whole time. We got the mess cleaned up, but by that time both girls were crying. So what did we do? Picked them both up and sat in the bathroom while Ben finished his bath of course. (I can't wait until the kids are older and fighting so I can tell them about that time we all hung out while Ben bathed, and they all loved it. Ben was showing off how he could splash for the girls. They of course were just happy to be held and giggled at Ben's antics. Family time, it counts.)
The rest of the evening was eventful in ways you don't want it to be. Ben was annoyed he had to go to bed early. Sammy didn't understand why she wasn't getting as much attention as her sister. And Ali was just sick. Long night. But Sunday morning started with no vomit, so we decided to follow our Easter plan. Fingers crossed no one hurled anywhere.
We were so happy to be invited to spend Easter with Aunt Gail and Uncle Dan! Their country club had a party and brunch, and it was so cute. There was an egg hunt and the kids got to meet the Easter Bunny. They also had a bounce house, petting zoo, and horse rides. It was awesome! Ben loved getting to see his cousins, and I enjoyed seeing Evan and Jess too. Brunch was delicious. I was so relieved that the kids all held it together and had fun. The girls really get in to meal times. First of all, they love to eat. Second, they love attention. Meals with a group that talk to them the whole time? The best time ever for those two. I kept their food to mainly bagels and Cheerios. I didn't want to upset their sensitive tummies. Especially not when they were wearing their cute dresses. (Or in the fancy country club. It's bad enough we come clomping through their nice dining room with our giant stroller and knock into everything. I mean, that didn't happen. Someone else knocked that chair down.)
Ben did a great job at the egg hunt. He did do one last year, but this year he really got it a bit more. He did want to stop and open each egg as he picked them up, but Pat helped him gather some in his basket. Ben did hug the Easter Bunny! I was worried he would be scared, but he went right up and said hello! The high point of the whole day was the bounce house. We could not get the kid interested in any of the other activities. He just wanted to bounce! I was proud of him. He held his own with the bigger kids (they all were good with the little ones) and was so brave!
After the brunch and fun we headed home to rest. Ali still had a bit of a fever, and Sammy was starting to get warm. Ben just looked tired. Poor kiddos. We had a blast with Aunt Gail and Uncle Dan and are so grateful they invited us to join them. Having family nearby was a requirement for our relocation, and I am thankful that my aunt and uncle are so welcoming. I also really appreciate that they are willing to fill the grandparent role for us with the kids. Ben, Ali, and Sammy adore having Benson and Peyton nearby to play with too! We had a blast, despite being a bit under the weather. Thanks for letting us celebrate such an important day with you guys!
I did get some pictures from our Easter fun.
Despite starting off the day with less than stellar health, we managed to have a great time. The kids are still slowly recovering. It's been a bit of a long week. I am hoping we can move past the illness and get back to having fun! Happy Easter to everyone!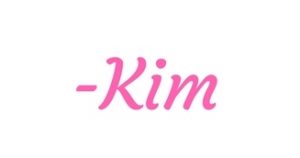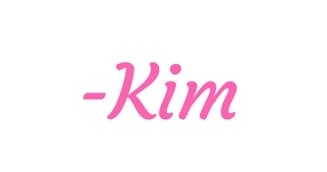 Let us improve this post!
Tell us how we can improve this post?