Holiday STEM and Learning Activities
I love a good theme. Themes make learning more fun! And the holidays give the perfect excuse to them out learning activities.
I have found my kids get super excited about learning games when they involve the holidays. So I capitalize on that. It is easier than you think!
Here are holiday STEM and learning activities for your kids.
Holiday STEM and Learning Activities
Here are the activities we have done ourselves. We are Christian, so those are the holidays we focused on. However, there are way more holidays to consider than just those. So here are some links to even more holiday fun. (And if you have suggestions for other holidays for me to add, please let me know! Thank you!)
Holiday Activities for Kids
Holiday activities are always a hit with kids! This list is full of science experiments, free printables, STEM projects, learning games, and more. Everything you need for a fun holiday full of learning.
These activities are listed by holiday in chronological order. So we start at the beginning of the year and end in December with Christmas and New Year.
Pro tip: My kids get excited about all the holidays all year long. So don't be afraid to try these even if it isn't that holiday!
Note: As I am a Christian, there are activities on this list for Christian holidays. They don't focus on the religious aspect of the holidays, but they are based on those themes.
I don't want to be disrespectful towards other faiths and belief systems, so I haven't created activities for holidays I don't celebrate. If there is a holiday you would like ideas for I would be more than happy to help you out. Let me know, I'll do my research, and I'll come up with something respectful and fun.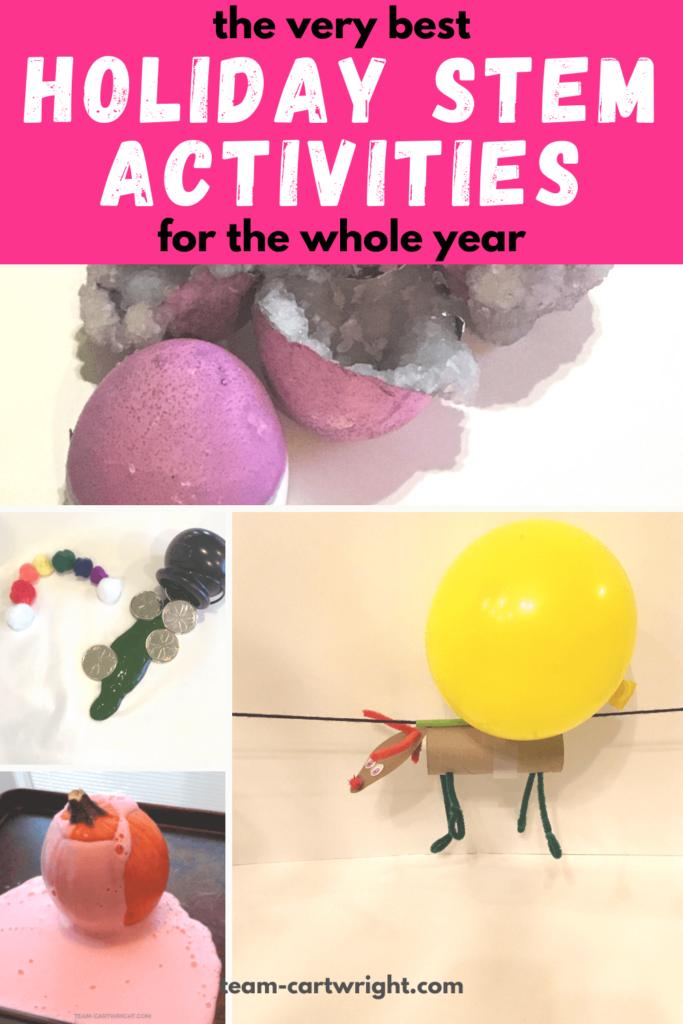 Let us improve this post!
Tell us how we can improve this post?