This month I had a collection of books that focused around family. Well, three of them for sure do. One felt like family to me, granted a family I only watch on television. I read Lauren Graham's memoir (heavy on Gilmore Girls stories), a book about building a family in a foreign country, a book about the challenges of starting a family, and a novel about a family who perhaps handle a challenge too well. Let's dive in! (As always, Amazon links are affiliate links. Nothing costs you more, it just helps keep this blog running.)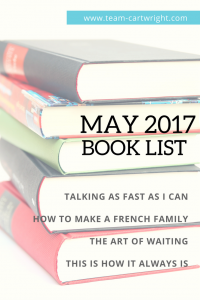 I love Gilmore Girls. I know it has been off the air for a while, but the fan base is still huge. So I'm not alone on this one. I was very excited when I stumbled upon Lauren Graham's book Talking as Fast as I Can: From Gilmore Girls to Gilmore Girls (and Everything in Between)
! My mom and I used to watch Gilmore Girls together. More specifically we would both watch it and they talk about it endlessly. I have a hard time picturing Lauren Graham as anyone other than Lorelai Gilmore and the book reads just like her. Graham's personality comes through in every word, and makes it a really fun read. The book goes through most of Graham's career, with obvious emphasis on Gilmore Girls. Anyone who loves that show will adore the inside stories and memories she shares. The reboot is even discussed. One thing I didn't expect was the great writing tips Graham added in. I wasn't aware that she had written a novel, and she talks about how to find time to write in a busy day. (Very helpful stuff for a blogging mom of three at least.) Overall this book was like a visit with an old friend. I know, I know, that is kind of cliché to say. But it's true. If you liked Gilmore Girls you will enjoy this light read.
I picked up How to Make a French Family: A Memoir of Love, Food, and Faux Pas
by Samantha Verant from just a quick glance at it at the library. (No shocker there. I usually only get a couple of moments to pick out books. We're there to play!) I honestly thought it might be something along the lines of Bringing Up Bébé
or another one of those books about how the French do everything better. I like to gather tips from anywhere, and I find reading about other cultures, families in particular, interesting. This book wasn't exactly that. It was a memoir from a woman who married a French man and moved to France to be with him and his two children. The comparison of finding one's way through a new country and a new family is a good one. Both require figuring out new customs, new relationships, and new language. My favorite part of this book is that even though the author doesn't seem to shy away from the hard parts of forming a step family, she doesn't paint anyone as a villan. Sure, the kids act up at times. They're kids. But it feels like the family has genuine respect for each other and actually like each other. This like grows in to love. This book is a nice reminder that our kids are people who need understanding, and that we need to give ourselves grace in life. Adjustments are hard, but they can make us better people.
The Art of Waiting: On Fertility, Medicine, and Motherhood
by Belle Boggs is about a different type of challenge when building a family- infertility. One might ask why I chose to read this book. Fortunately I haven't had any fertility issues in my life. But I write about parenting and I am in the middle of parenting my little people. I have friends who have had to deal with infertility, and my community of parents in general has members who deal with this. In order to be supportive and to learn more about just what other people experience I thought it would be a good read. And I was right. Boggs writes very clearly about her own personal struggles with infertility. She brings up a lot of issues that I know I never considered. One of course is the cost. It is not cheap to pursue a lot of these treatments. This makes us question- how do we decide who gets to start a family? For some it is so easy, should easy reproduction be a right? Currently assistance can be very cost prohibitive. How does the availability of adoption play in to this? Boggs writes very well on the urge to have one's own child, as in from your body. There are serious biological and cultural reasons involved. Then there are the cases of same-sex couples and those who don't have a partner but want to be a parent. Why shouldn't they be able to have children? I found the book to be informative and compassionate. It made me think and brought up some new perspectives I hadn't considered before. While I can't speak for someone in the situation, I think it would be a good one to read if you are going through infertility. I for sure think it is a good one if you personally know someone dealing with it. It is so easy to think we have all the answers, or know how someone feels, just by thinking what we would do. But the hypothetical is not the same as the reality. As I think of it, I remember when we were waiting to have kids. Emotionally I was so ready, my heart wanted nothing more than to have a baby. But we were not in a place in our lives where we were ready for that. That sucked. Hard. I saw friends getting pregnant and it felt like a physical blow that they were getting the one thing I wanted more than anything. The thing is though, I was making a choice not to have kids. That is not at all the same as trying and not being able to. I've said- Going to the train station seeing all your friends get aboard without you is hard. I was opting not to buy a ticket, that's different. Doing everything in your power to get on that train and being refused, or getting on and never knowing if you will get where you want to go is different. This book raises a lot of questions that don't have easy answers, but talking about them can hopefully help eliminate some of the stigma surrounding infertility.
This Is How It Always Is
by Laurie Frankel is a novel I read this month. I had a hard time putting this one down. The main focus of the book is a little boy named Claude. When he is a young boy he likes to wear dresses and wants to be a girl. The thing is his family, his parents specifically, don't care what gender he is. They want him to be true to himself. So they do everything right. They let him dress how he wants. Claude becomes Poppy. The family goes so far as to move to a more understanding area after a dangerous encounter. In the new place they tell all the people they must, like school officials, but most of their friends don't know the truth about Poppy. The stress of keeping the secret weighs on the family, which includes four older brothers. In time of course the truth comes out. This book reminds us that our lives and our stories aren't in a vacuum. We all impact each other. Sometimes that impact is negative, even though we never wanted that. What is hard about this book is that the parents in it did everything they could do, and did it all 'right.' They were loving and supportive, they really tried to hear their children, and they let their children be who they needed to be. That isn't always enough to protect our children from hurt in the world. I hate that message, but it is a good one to hear. But it also pointed out that we can keep loving and keep supporting. The world might not understand, but we can be a safe place for our children.
I enjoyed all of the books this month, and they all helped me think in different ways. Fortunately my random grabs after story hour worked out for me. Any suggestions for what to read next? I would love to hear what you think of any of these books too!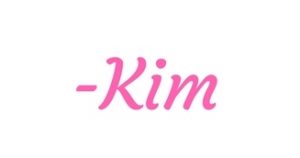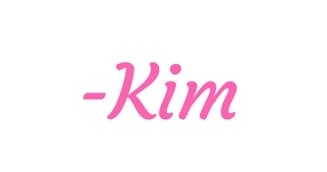 Let us improve this post!
Tell us how we can improve this post?