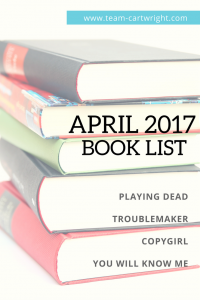 Have you ever wondered if you could just disappear? Just leave your life and your troubles goodbye? One of the books I read this month asks just those questions. I also read about a religion that has gotten a lot of negative press over the past years, a fun book that celebrates girl power, and a drama that sucked me in and made me ask a lot of questions. (This post contains affiliate links. All opinions are my own.)
Playing Dead: A Journey Through the World of Death Fraud
by Elizabeth Greenwood
This one started out with some promise. I mean, who hasn't wondered what it would be like to just take off and disappear? Of course most of us realize this isn't the way to get out of whatever is troubling us, but some people actually try it. Fun fact: Faking your own death in itself is not a crime. The crimes come from all that follows, usually in terms of insurance fraud or tax evasion. The author actually goes so far as to secure her own death certificate, simply to see if it is possible. It is. She also dives into all that can go wrong with attempting to fake your own death. As you can imagine, there are a lot of ways to mess up. These initial parts were very interesting to read. The middle of the book was less so to me. The author takes a look at famous cases where people think a celebrity has faked his or her death. Specifically she looks at the Michael Jackson case and spends a long time on the people who think he is still alive. Frankly I found this part kind of boring. But she came back in the end with the purchse of her own death certificate. Overall it was a fun little read and gave me some interesting discussion topics for the future.
Troublemaker: Surviving Hollywood and Scientology
by Leah Remini

I know, I'm a little behind in getting around to reading this one. It's been talked about a lot, but I finally got around to reading it. I liked this one. Leah Remini has a very readable style, and you feel like she is talking to you as a friend. Getting the 'inside story' on Hollywood happenings is pretty fun. I found the most interesting part to be the story of how Remini came to be a Scientologist. I don't know a ton about Scientology, but most of what I've heard makes me wonder why an everyday person would join. While I don't full;y get the mindset behind staying in such a religion as an adult. (Why should you have to pay for salvation? Didn't they get rid of that notion a long time ago?) Seeing how she got involved as a kid and how they make you feel like you matter makes it clear how enticing the group can be. Overall looking at it from an outsiders perspective I still question why anyone practices this belief system in the way the book describes. If you practice Scientology, you will probably not like this one. If you don't, well, you probably already know the criticisms made towards it. I learned a lot more about how the system works. I don't think I'll be trying to go clear any time soon.
Copygirl
by Anna Mitchael and Michelle Sassa

This was a fun fiction read that celebrates girl power. Kay works in advertising and has to battle her own insecurity, the guys club mentality of her office, and petty female power struggles. She also has a crush on her guy best friend and doesn't know how to tell him. All the typical pieces of a fun chick lit book are present. The notable change is how she chooses to deal with all this. Kay uses her creative side and makes viral videos of dolls expressing girl power. Yes, that sounds strange, but it works with her character. What I like about this book is that Kay doesn't lose her niceness to move ahead at work. (Being nice isn't the same as being weak!) She maintains her sense of self and still succeeds. She also holds on to her career focus while pursuing her romantic life. This one is chick lit, but it is a good one for boosting up girl power.
You Will Know Me
by Megan Abbott

I like Megan Abbot's books. I find them to be subtle. I know what is happening, but I still feel the character's hazy grasp of what happened, if that makes sense. I find that I can't put my finger on what draws me in to the story at first, but somehow I can't put her books down. This one is about a family with a daughter who is working to become an elite gymnast. There is club politics to deal with, teenage girls making poor decisions, and family dynamics to work through. Oh, and a death that is being investigated. There is some debate on whether the ends justify the means. I was left wondering if you ruin someone else's life and get away with it, and coming forward would ruin your own future, should you come forward anyway? Even if it was an accident? The morality of it should be pretty black and white, but what if it was your child who made the mistake? This book did not disappoint. I had a hard time putting it down!
I love hearing what others think about books. Please comment and let me know your thoughts! Any books I should check out next? Thanks for the recommendations!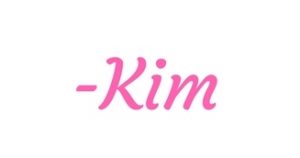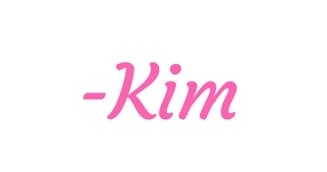 Let us improve this post!
Tell us how we can improve this post?