Free printable book bingo game for toddlers, preschoolers, and kids of all ages.
We all know that reading to our children is important. It boosts vocabulary and language skills. It aids concentration and imagination. And in general, it is just good for kids. In fact, if your children read for just 20 minutes a day they can end up reading for 608 hours when they are 5 years old. (That's around 25 days of reading. That's a lot.)
But we all know that. What I also know though is that despite it only being 20 minutes a day, it can be hard to fit that in. Even if we are home, it can be tough to remember to get that reading in.
Or it can be exhausting. I get it, I have 3 kids. Sometimes kids don't want to read. And there are times where I am just tired of reading the same book over and over. If you feel this way, it is normal.
So I decided to spice up our reading time with a challenge. Here is our book bingo challenge. (And you can do it too!)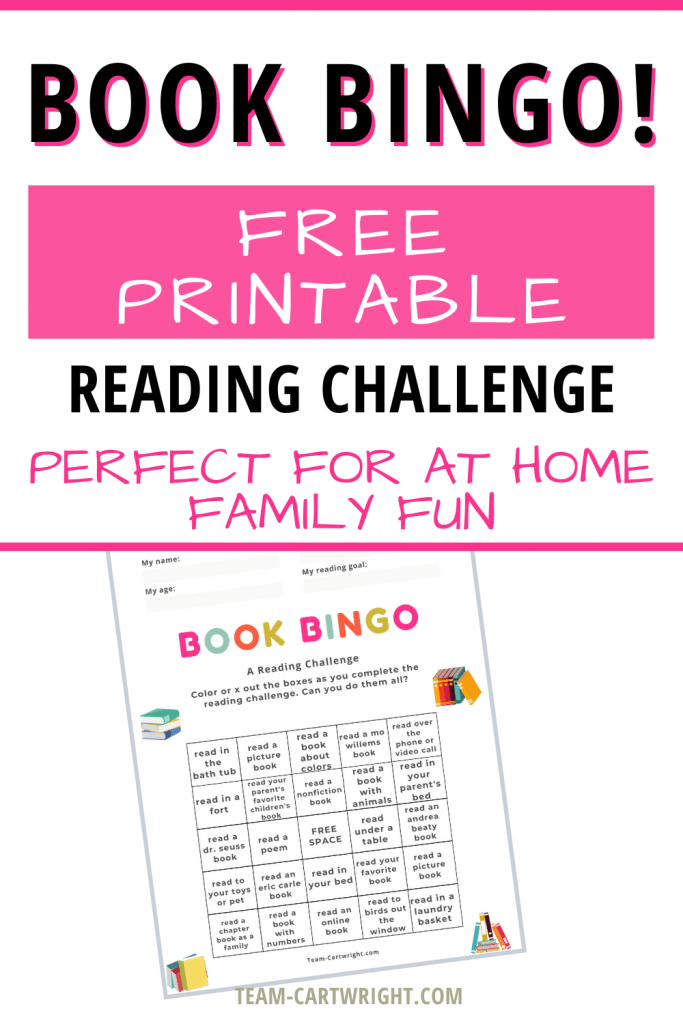 Book Bingo Challenge
Reading should be fun, but when it is forced we can lose some of the joy that comes with it. So can our kids. So a little challenge is just what we need to get us motivated again.
Time to play BOOK BINGO!
What Is Book Bingo?
Book bingo is a bingo-type card I put together with little reading challenges. These are fun ways to get us excited about reading again. But don't worry, they don't take too long.
How To Play Book Bingo
Playing is simple! Print out a copy of the bingo board for each of your children. When the perform one of the reading challenges on the card they get to color in that square.
The winner is the reader who completes the traditional bingo wins. That is completing a row across, a column down, or a diagonal. (You could do 4 corners too.)
I am giving my kids the ultimate challenge: Complete the entire card. I think we can do it.
A Bit More About the Challenges
There are different types of challenges on this bingo card.
There are location spots. These are different places around your home to sit and read. The goal here is to remind us we can read anywhere. It's always a good idea to read.
There are types of books to read. Nonfiction, books about animals, etc. The goal is to diversify what we read and enjoy all types of books.
There are a few author spots as well. I included some of our favorite authors, but feel free to substitute your own. My goal here is to encourage quality authors that we love.
There is also a spot for your children to write their favorite book and their reading goal for this activity.
Get Reading!
So now all there is to do is print out your book bingo card and get reading!
You can print out your copy here: Book Bingo Challenge
(Here is a plain black and white version for those of us trying to save on printer ink.)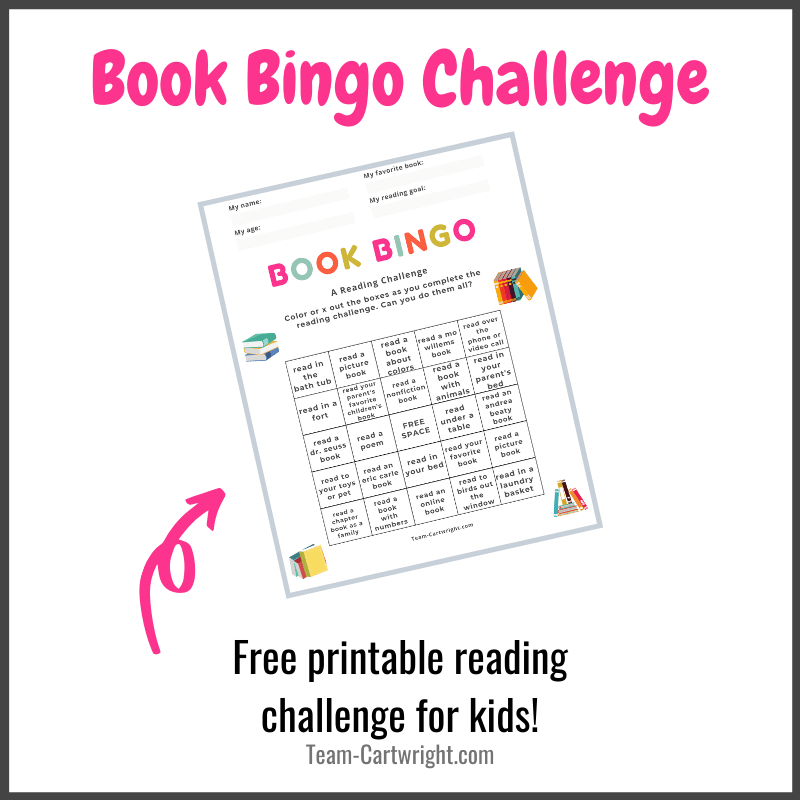 Share your game boards and how your kids are doing with the challenge! This is going to be fun.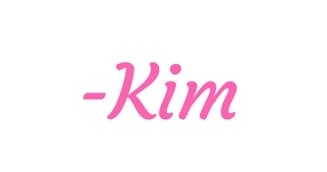 ---
More Must-Do Activities for Kids
---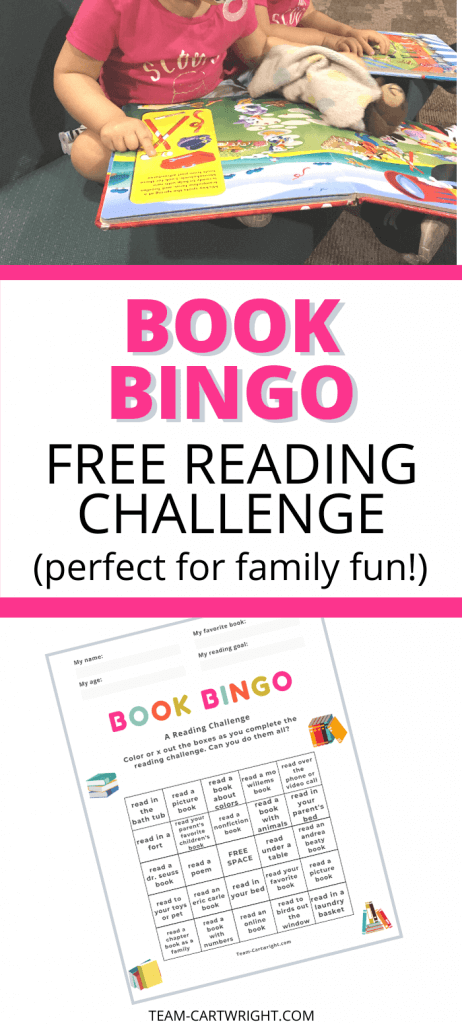 Let us improve this post!
Tell us how we can improve this post?