On their own, each of these events could cause some marital stress. We decided to knock them all out in less than a year.
You know what? I really think our marriage came out stronger as a result.
There are two main things that you need to get through these tough times of transition and life with small children, especially when you are outnumbered by said children- Communication and grace.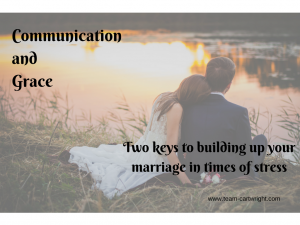 Communication and Grace.
Yes, the message is as simple as that.
Communication
First, tell each other what you need and how you feel. Don't assume your partner knows what you want them to do, and don't assume you know what your partner is thinking. It is easier said than done but do your best.
Unvoiced needs are usually unmet needs. It would be awesome if we could take care of everything our spouse needed without them having to say a word. Let me tell you in stressful times is that very unlikely to happen. So speak up!
Setting aside even just ten minutes a day to do a rundown of the days' events can help. And be direct. Having twins and three kids total taught me to be very specific about what I needed. There was no point in sitting around and hoping someone would see that I needed help.
This is a point I think moms especially need to hear. I have found my husband often wants to help out but doesn't know what to do. I didn't want to order him around, so I just wouldn't say anything and instead just hoped he would somehow read my mind and know what needed to happen. I bet you can imagine how that worked out.
You can be direct and clear with your needs while still being kind to your partner. We both ended up happier when I spoke up.
Grace
The second part takes care of the rest, give each other grace.
What does that mean? It means forgive each other. Even if you are the wronged party, forgive.
It means no one is at their best at 3 am when you have been pacing with babies for over an hour and you both just want to sleep for a few blessed minutes. Forgive the curt words. Give your spouse the benefit of the doubt when something goes wrong.
Chances are they were not trying to hurt you or make your life harder.
Giving grace means using kindness, even when it is hard. We teach our children that being hurt doesn't give us the right to lash out at someone else. This applies to us as adults too!
Be kind to your spouse. Sometimes when your partner is the hardest to deal with they need your love and kindness the most, just like our little ones.
Giving grace means taking a moment to understand where your spouse is coming from and to truly look for ways they are helping the marriage. You might be surprised what you can overlook sometimes.
Choose To Be Married
These things are easy to say but do take some active effort to do. The thing I think we sometimes forget is that having a good marriage takes active effort.
How do you stay married in tough, stressful times? You choose to.
Turn to each other and not against each other. That means you make a choice every day to be married and work with your partner.
On your wedding day, you stood up and took vows out loud. You told the world I choose this person. So do it. Choose them every day. Tell yourself every morning I choose this person and I choose this family. Marriage is a choice, each and every day.
The goal is for it to be easy. You don't even think of the decision because it is so automatic. But when you are in the trenches of life you have to wake up and actively choose to be in your marriage. It can be hard.
But think of your long-term goals. Think of your children. Think of that love you had back when you were young and you could live on love alone.
Now think of the alternative-divorce. Think of holidays split up. Think of court battles. Think of financial struggles. Think of what your children will go through.
Now make a choice. Which one do you want? I bet it is marriage. Now that the decision is made grab the two best tools in your toolbox- communication and grace-and get to work.
–
Kim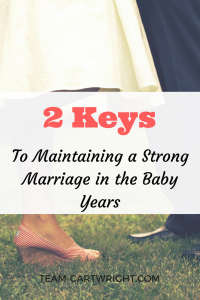 Today is a Babywise Friendly Blog Network Pinterest day! Check out all the ladies of the BFBN as they post on all things marriage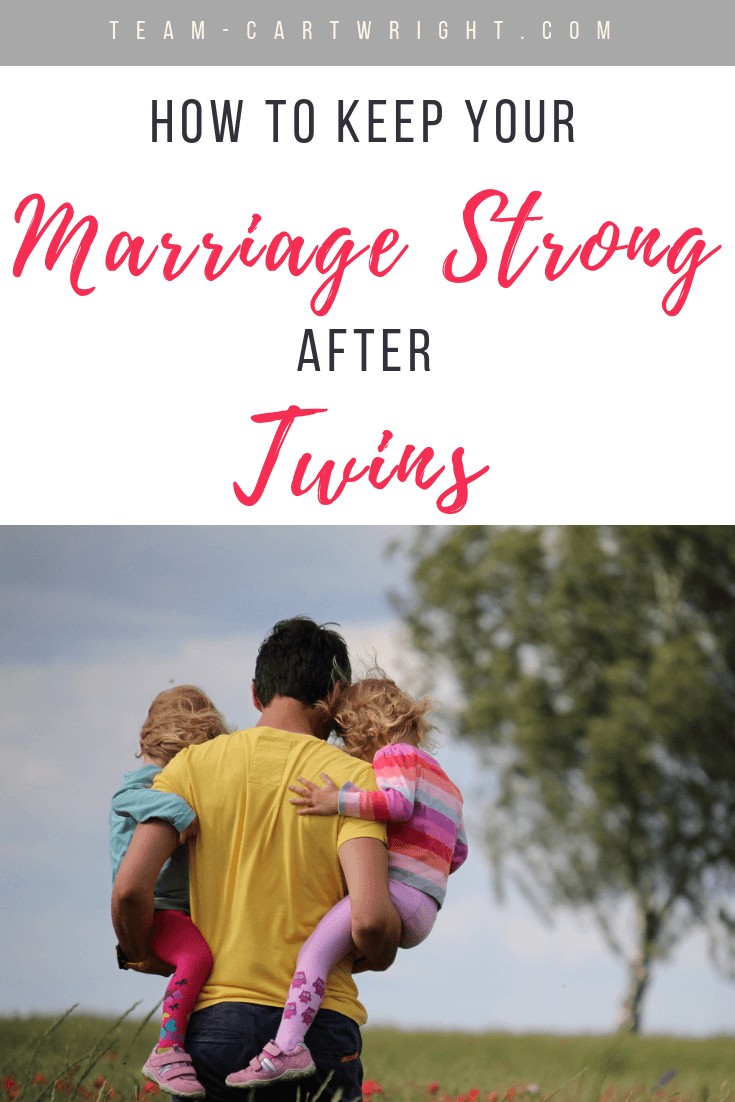 Let us improve this post!
Tell us how we can improve this post?