Does anyone else feel like the months from Halloween to Easter are non stop candy and treat times? Don't get me wrong, I love treats and I love letting my kids get them sometimes too. But enough. We are candied out over here. It is really hard to go cold turkey on treats though. (For me too, not just the kiddos.) Not to mention that with our picky eaters dessert is a helpful bribe to entice them to try new things. We are also already getting some warm days. That means we are ready for treats that cool us down. Basically, I want a lot out of my treats. Be reasonably healthy, be relatively easy to prep, and help cool us down. Believe it or not, it can be done. Here are three easy, cool, and healthy treats to give your kids.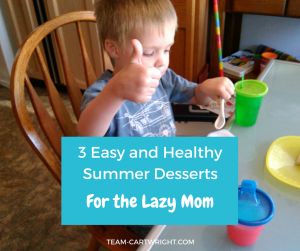 Easy and Healthy Desserts for the Lazy Mom
Fruit Pudding
I normally by the big containers of yogurt for the family. Overall it is cheaper, and by buying the unflavored kind I can make our own mixes. Of course, my kids prefer the fun individual yogurts that come already mixed with fruit. I do get concerned about added sugar in those, so we save them for rare occasions. Fortunately for my kiddos, we found a brand that doesn't have added sugar, HappyTots. I don't mind using them for desserts. Yes, this is a lazy dessert. The only prep is to pull them out of the fridge and serve. It's cool and refreshing on a hot day and is pretty good for them. I have been known to call them fruit puddings to keep the dessert impact alive. Seriously, yogurt is this lazy mom's dessert of choice.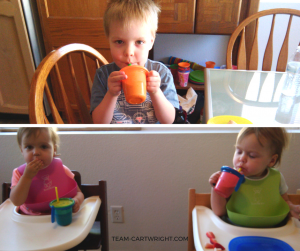 Smoothies
My kids are picky eaters. Yes, we are working on it and we have made great progress. But they still don't willingly eat vegetables. While I make sure they see vegetables on their plates and encourage them to eat them, I do actually want veggie consumption to take place. Enter the smoothie. I hide all sorts of vegetables in these things. The key is to make sure it has a good texture and tastes like fruit. My kids like creamy smoothies. I like them to have extra protein. (Oh yeah, the picky eating extends beyond just vegetables.) Yogurt for the win! Any additional fruit flavoring is a plus too. I like that I can get my kids to eat something healthy that they love. And yes, these count as desserts sometimes too. The kids think they are basically getting a fruity milkshake.
Having a make a smoothie sounds like a lot of work if you aren't used to doing it. It can be so quick though. I recently added two containers of HappyTot yogurt to a blender along with some spinach, mashed cauliflower, a banana, a scoop of applesauce, 4 ice cubes, and a couple of strawberries. Just toss it all in your blender and go. The kids loved it. The blender gets put in the dishwasher and we are done. It takes less than five minutes. Once you get into the habit of making smoothies you will wonder why you didn't do it for so long.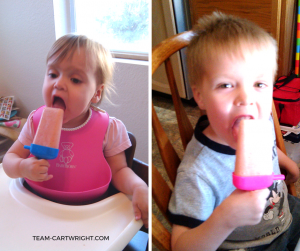 Frozen Yogurt Pops
Invest in some popsicle molds. You can find them for cheap at dollar stores and this is the time of year to get them. My kids love popsicles and frozen yogurt pops, and seriously they are really easy to make. I often just make a bigger batch of smoothie and use some to make the pops. I do also make them with just fruit and yogurt. (Pat thinks dessert should sometimes just be dessert, which means no veggies.) I am not anti most frozen treats, but I do like when I can control the ingredients in my children's food. The yogurt makes it a more substantial as well. They aren't just sugar and water.
These make a great midday treat too. It's a great way to cool down after playing outside, and it helps fill them up before nap time. These require some planning ahead, as you have to freeze the pops overnight. But I can make a big batch and have a ready to go treat for a couple of weeks. About ten minutes of effort one day and then you just have to pull them out of the freezer for a few weeks? That's pretty easy.
These are three of my favorite treats for summer. We have a very long hot season here, and I like options that are cool and refreshing. I love that this HappyTot yogurt doesn't have any added sugar, so I can be the fun mom handing out the treats too. Wins all around.
You can grab a coupon for HappyTots and HappyBaby yogurts here!!
Now I want to know, what are your go-to summer treats? Have anything that is fun, easy, and you feel pretty good about serving to your children? I'd love to know!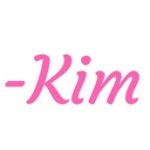 Learn more about how we are handling our picky eaters: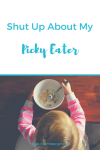 Let us improve this post!
Tell us how we can improve this post?