I love Valentine's Day. What's not to love? There is candy, flowers, and pink hearts everywhere. I am all about love. But I know not everyone agrees. I can distinctly remember some high school years where girls boycotted Valentine's Day. The pressure to have grand romantic gestures on this particular day is huge, for both boys and girls. I don't want my children basing their happiness or self-worth on whether or not they have that. My goal is to teach my children that Valentine's Day is more than just romance.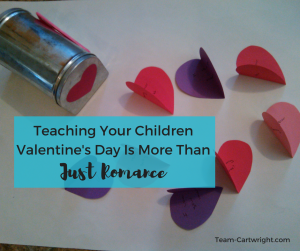 Why Worry About This?
Why does this matter? Is romance bad? No, not at all. Romance is wonderful. But it isn't the only important thing in life, and it isn't something I want my children focused on too young. There are many types of love. You can love your family and your friends, your job, your pet, your hobbies. Love can and should be celebrated in all forms.
One thing I do not want is my children basing how they feel about themselves on whether or not they have a romantic partner. Don't get me wrong, I think having someone to share life with is very important, and I am so happy to have a romantic partner on this journey. I hope my children find that type of love someday. But before they find that love I want them to learn to love themselves. I strongly believe that you can't depend on romantic love alone to give a sense of worth, you have to find that in yourself.
As such, I want to teach my kids to embrace all love on Valentine's Day, and more so I want them to embrace love for themselves. Now, my kids are still very young. But that doesn't mean I can't lay the groundwork. I have started a super easy Valentine's tradition in our house. We share the things we love about each other and embrace the fun that Valentine's Day can bring.
How To Make Easy Family Valentine's Tradition
All you need is construction paper and some sort of mailbox. It can be a bowl, a jar, even a paper bag. I got a little fancy with this and picked up a super cute mailbox from Target last year. It was $3, and I saw them again this year! I leave it out on the counter for a few weeks leading up to Valentine's Day. (It's high enough that Ali and Sammy can't mess with it, but Ben can get to it.)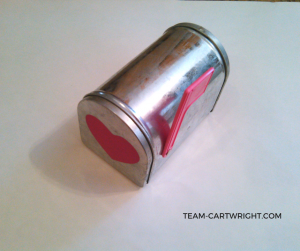 Next, I cut a bunch of little hearts out of construction paper. I freehand them. Don't worry, they don't have to be perfect. They don't even have to be the traditional Valentine colors of red, pink, and white. I use whatever we have on hand, and you can even use a different color for each member of your family.
On the hearts I write something I love about the members of my family. My children can't write yet, so I help them think of things to write. (This is a good activity for sibling relationships!) Sometimes we just write we love each other. I also encourage my children to write other things they love like I love to read or I love my lovie. There is no right or wrong to this. The goal is just to share love.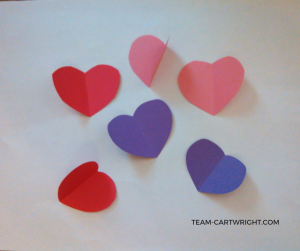 After we write on our hearts, we fold them in half and tuck them in the mailbox. Every few days I bring the mailbox to the dinner table and we read them out loud. Ben adores delivering the notes to us to read, and everyone really just enjoys this little tradition.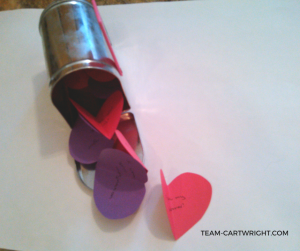 Once the hearts are read we display them! Hearts that are specific to one child get taped to their bedroom doors. No, my kids can't read yet. But they know something special is there for them. Others we tape up in the living room to just enjoy. Yes, it is a bit cheesy. But it's fun.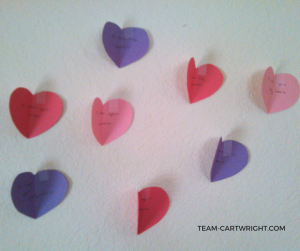 Bonus: If you want to add a little romance between you and your partner, and your kids can't read yet, you can add a little spice to your hearts for each other. If your children can read, you can always mail each other some notes after they go to bed. Just because I want my children to enjoy more than just romantic love doesn't mean there isn't a place for it in life.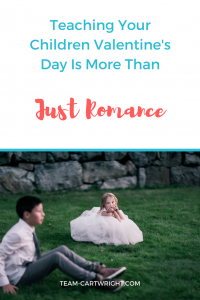 My children love this, and it is so easy. It brings love and joy to our house with minimal effort. You can customize it to your family's needs and interests. And I hope it teaches them that they are worthy of love just by being themselves, not because they have a romantic partner.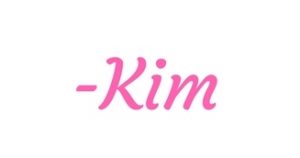 Looking for more holiday fun with kids? Try these!
Teaching Gratitude with an Easy Thankful Tree
5 Five Minute Christmas Activities
5 Five Minute Halloween Activities
Today the ladies of the BFBN are talking all things love and Valentine's Day! There are a lot of great perspectives here. Check out all their posts!
Christine Keys: How To Have a Happy Marriage When You Have Small Children
Chronicles of a Babywise Mom: How To Teach Your Children To Love Others
Let's Be Brave: 5 Ways To Show Your Foster Child Love
Mama's Organized Chaos: My Daughter- What I Want You To Know About Valentine's Day
The Journey of Parenthood: Showing Love to the Expectant Mother During Adoption
Rogers Party of 5: How To Show Your Children Love with the 5 Love Languages
Wiley Adventures: Another Quick Trick For a Happier and Healthy Marriage
Let us improve this post!
Tell us how we can improve this post?