7 truths about one-year-old twins.
Ali and Sammy, my sweet little girls, just turned two years old. I did it, I survived one-year-old twins.
When we found out we were having twins I knew that first year would be a life-changing experience. It would be hard and busy, but full of the rewards of motherhood. Then when my twins turned one I breathed a sigh of relief. I mean, we had made it past the hard part, right?
Except wait, I was entering the toddler years. Times two. Little did I know the second year of my children's life would bring so many new lessons. Twin moms: Life with one-year-old twins is just as crazy as you imagine, and even more fun than you can hope for. Here are seven truths I learned from my first year with toddler twins.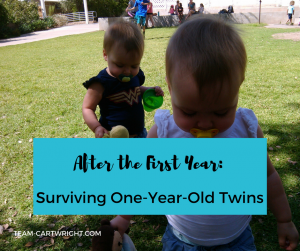 7 Truths about One-Year-Old Twins
1. It gets easier.
One-year-olds can just do more than babies. They can interact with you more and are learning to talk, making communication easier. They can get out toys on their own. One-year-olds either learn to walk or get better at, making carrying them from room to room unnecessary. The schedule stays steadier, and by 18 months the morning nap for most one-year-olds is over, giving even more time to get out and have fun. At one your twins can start to play with each other more, giving you the opportunity to step back and let them take the lead. Weaning from the breast or bottle often takes place in this year, giving you one less thing to worry about. Toddlers can eat more food and feed themselves better. Overall, life with one-year-old twins was easier than life with baby twins.
2. It gets harder.
I know, I just said it gets easier. Parts get harder too though. Being able to get things out means bigger messes. Walking leads to running and running in opposite directions. Playing together can lead to more fighting over the same toys (even if you have two of the exact same thing). Mealtime messes have actually increased, and they are starting to leave the eat anything phase. Twin escalation syndrome? Yes, that is real. One girl gets an idea to do something loud, against the rules, or just annoying? You can bet her sister is doing it within a minute. Our home gets loud. With two toddlers you are handling one situation while the other toddler is getting into shenanigans of her own. The days get busier as I try to keep two little ones busy, happy, and safe.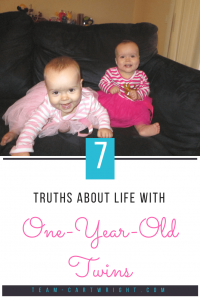 3. It gets more fun.
Toddlers are fun. They are silly, full of love, and so curious. I would love to overhear the thought process that takes place when my toddlers decide to put toy buckets over their heads and run in circles. My twins love to spin in circles, run around for no reason, jump, and play. Toddlers are joyful, silly little things and that silliness is just through the roof with two toddlers. My girls' personalities came shining through even more and they brought joy to everyone around them. This whole year I didn't have a single day where I didn't just bust out laughing at some sort of nonsense these two got into. There were a lot of laughs this year.
4. You hit your stride.
As I said, twin toddlers don't make life easy, but after a year of being a twin mom, I hit my stride for sure. I know what needs to get done when we go out, I know how to load up the girls, and I know what I need to pack to bring with us. At this point, I know who is who without second guessing myself (a concern with identicals for sure). Okay, most of the time I don't second-guess myself. When my girls cry I am better able to distinguish what cries need immediate attention, what are just frustrations, and when I need to let them work out the issue on their own. I've streamlined our systems and simplified our lives. Overall I am just more confident as the mother of twins. I've made it this far, I can keep it going.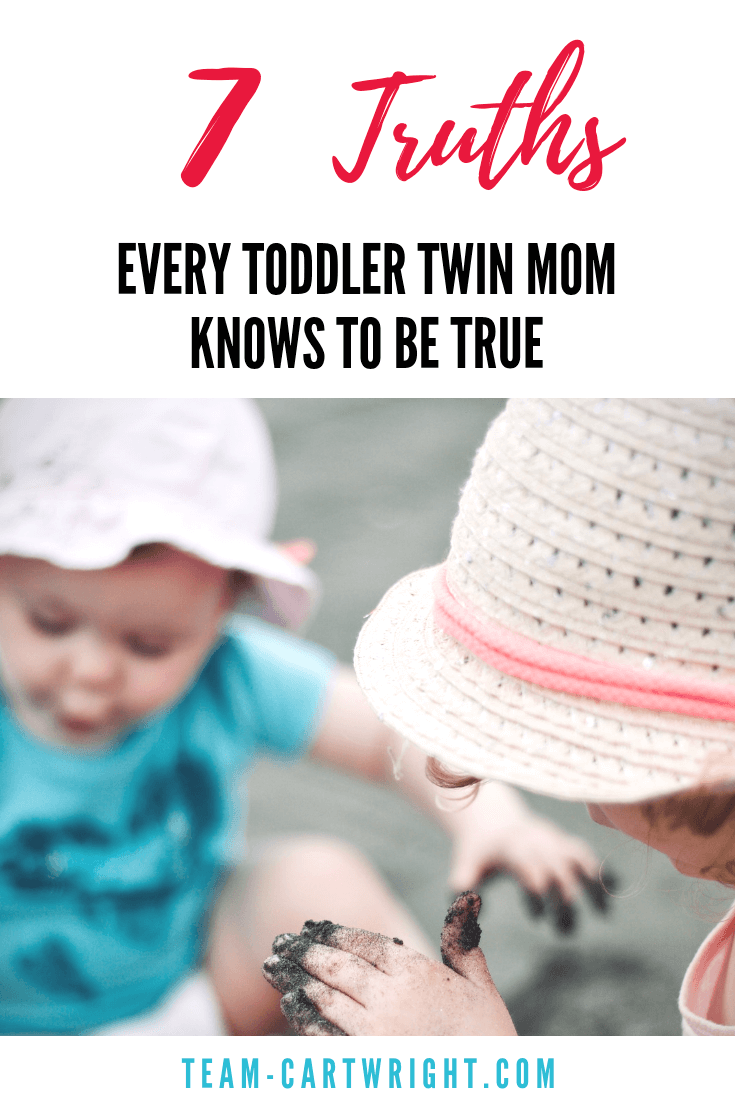 5. You still get a lot of attention.
those questions you got when you were pregnant with twins and had twin babies? Yeah, those still come up. A lot actually. It can get frustrating at times, but I try to stay mindful throughout it. The comments of Double trouble! and You have your hands full! are even more prevalent with toddlers, but I am better able to let it roll off my back. After a year plus of hearing twin comments, nothing really shocks you anymore. The comments will come, you just learn to keep going.
6. Safety comes first.
I know with any child this should go without saying, but safety comes first with toddler twins. With my singleton, I was able to let him walk with me when we went to stores. He could climb on playground equipment at a younger age. Overall I was able to let him explore the world, with me safely by his side of course. Now part of this has to do with my having three kids, but for sure with twins, I just can't let them run free the same way. If both girls bolt, who do I go after? On the playground I can't be right next to two little ones at the same time, keeping them from falling off equipment. (And my girls have no fear, they climb to the top of anything they can.) So we haven't gone to as many playgrounds. They can't practice walking in the grocery store because if they act up or get tired, most stores only have room for one child in the cart. Basically, they spend a lot of time in their stroller. It isn't my favorite, but I'm not willing to compromise their safety. At home, my twins don't get to roam free in the house. They have plenty of room to play, but they are kept safe in areas I know can handle them.
7. Twice the love really comes true. Hard.
Toddlers do everything full force, and that includes love. I get so many hugs and snuggles and kisses, it is amazing. They miss me when I am gone, which rarely happens, but is still nice. I had the chance to sleep in one morning and when I got up I was greeted like I had been away for years. Toddlers aren't embarrassed by their parents or afraid to show their feelings. They love so hard, and I am so blessed to get to share that love every day.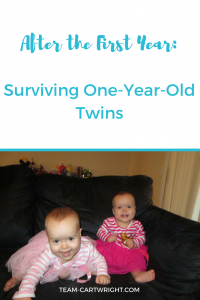 Life with one-year-old twins is never dull, I can tell you that. It is both easier and harder than having newborn twins. I don't want to worry moms who are facing this year with their twins. Parenting is full of ebbs and flows. One thing gets harder as something else gets easier. The good news is you get better, you get more experienced, and you become a stronger parent. And the good parts, they just get better. This past year has been a wonderful one that I wouldn't change for the world. And I cannot wait to see just how much better life gets with two-year-old twins. If I survive the terrible twos times two that is.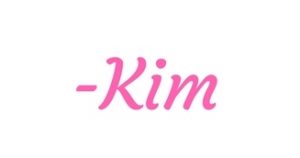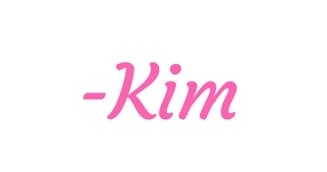 Looking for more on toddler twins? Here are some great options!
Toddler Twins: What It's Really Like to have 2-Year-Old Twins
Twinemies: How to deal when your toddler twins fight
How to get out alone with twins
Twin Schedules Ages 0-2 Years Old
To Dress Alike Or Not: A Twin Question
Twin Sleep: Your Guide for the First Years
How To Do Independent Play with Twins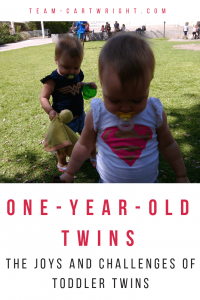 Let us improve this post!
Tell us how we can improve this post?