Ali and Sammy are 18 months old now, time to share an update and our current schedule! These girls are busy. Seriously, they love to play and get into everything. They are little mini mes in one big way. You can always get them to hold still for a book. These two just adore reading! They are little rays of sunshine, and they keep me busy.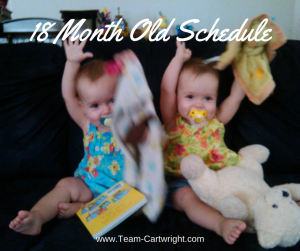 The biggest change to the schedule is that we are just about done transitioning from morning nap to independent play. That morning time is still spent in their cribs. The difference is I open the blinds, give them books and soft toys, and play fun music. If they fall asleep that is fine, but for the most part, they play. My final step will be to take turns having one girl in a pack and play in another room. They are separate in the bedroom, each girl in her own crib. But they are still in the same room. Sometimes they ignore each other, and sometimes they babble back and forth. As sweet as it is to hear them giggle, the point of this time is to be, well, independent. I think it would be good for the girls to spend some time apart.
Now that the girls are basically down to one nap we have a bit of flexibility. If we have a morning event we can attend it without nap worries. This also means we do not mess with the afternoon nap. These ladies are wiped by that time, so it is non-negotiable in our day. Fortunately Ben still uses this time as a nap/down time as well, so I get my mommy time to get work done.
This has been our schedule for the past three months. Ben starts school soon, so we will adjust again. The main meals and nap time will not change though. First up is just the basics.
18-month-old twins schedule basics
7:20am: Daily wake time
7:30-8:30am: Breakfast
9:30-11:00am: Independent play time/morning rest
11:30-12:30pm: Lunch
2:00-4:30pm: Nap
5:15pm: Dinner
7:00pm: Bed time
Those are the main items we try to hit every day. Of course, there is some variation at times. I know when I read sample schedules I am looking for different things. Sometimes I want just the times and the basics like I just listed. Sometimes I want to know more. What do the kids actually do all day? There are gaps between meals and naps. What happens then? Is every day exactly like this?
First of all, not every day runs exactly like this. As kids get bigger it gets easier to fit in some flexibility. Now that the girls don't sleep all day long we can wiggle things around a little bit to get to more activities. The big three to me are morning wake time, afternoon nap, and bed time. Those times don't really change. Everything else can adjust if needed. Here is what a typical day looks like, in detail. This schedule is just what Ali and Sammy actually do all day.
18-month-old detailed schedule
7:00am: Ali and Sammy wake up and babble to each other. I toss in a book for them while I finish getting ready.
7:20am: The girls get out of their beds to play in the living room. Diaper changes and playtime while I make breakfast.
7:30-8:30am: Breakfast. Yes, one of them usually takes a full hour to eat. When the kids are done they can go play. I clean up the kitchen while whoever is the slow eater finishes.
8:30am: Morning play time. We read, play with toys, and run circles around the couch. If it isn't already in the upper nineties, we might try to get some outside time. Summer in the southwest is inside time though.
9:15-11:00am: Independent play time/morning rest. If everyone is playing and having fun, we might not start this until 9:30am. If the girls are fussy it might start closer to nine. Some days we have story hour and we need to start getting ready at 10:30am. On these days the girls go to playtime at 9:15am, then get a snack at 10:30 while I get everyone ready to go. Most of the time Ali and Sammy play and read during this time. If they are tired they might nap a little. I keep music going and basically make noise so they don't sleep too heavily.
11:00-2:00pm: This is our busiest part of the day. We go to story hours, run errands, attend art class. When it isn't a million degrees outside we go to parks. Story hours around here tend to be at 11, hence the need for the snack. If we aren't attending an event we do lunch and then go out. We also play at home, more reading and running around. The girls are very active and like when I lay out baskets, boxes, and pillows for them to climb in and jump on. I try to get a sibling activity going that all the kids can do together.
2:00-4:30pm: Nap time. We don't mess around with this. And they do sleep basically this whole time! I will get them up when they wake up anytime after 4:15. But if they are happy and playing, I let them stay until 4:30.
4:30-5:15pm: Pre dinner play time.
5:15pm: Dinner. Again, at least one of the girl takes about an hour to eat. After they eat they are free to go play.
6:00-6:50pm: Family play time! Ben gets to watch a show during this time, so the tv is on. Ali and Sammy sometimes pay attention to it, but rarely for longer than a few minutes. The whole family just spends time together.
6:50pm: Final diaper change, wipe down, and into pajamas.
7:00pm: Bed time. At this young age, bedtime consists mainly of a short prayer and our bedtime songs. We don't draw it out. The girls are laying down by about 7:05pm.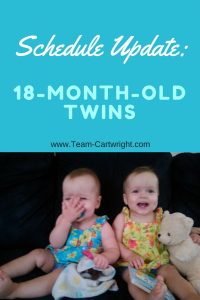 And that's it! The exciting life of an 18-month-old, huh. Our days are pretty busy, but we are able to get everyone's needs met. The next few months will, of course, bring more changes. Ali and Sammy get to learn a very important part of little sister life- waiting for big brother. We will be driving Ben to and from school. I'm going to have to put together some busy bags to take with us! We will get used to the new routine. Thankfully, I'm not worried about meeting nap time or meal time needs. A good schedule works for you.
Now let's turn it to you! What questions do you have about toddler scheduling? How do you fit everything into your busy little ones' days? I'm here to help!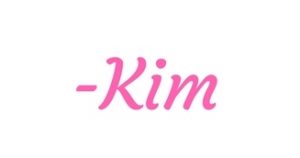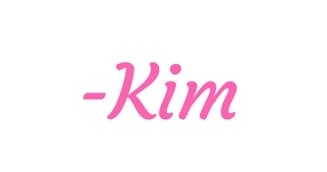 Want to see how our days looked in earlier months? Check out my twin schedules page!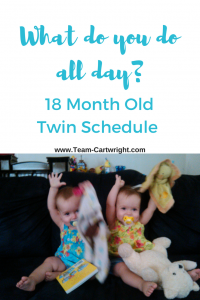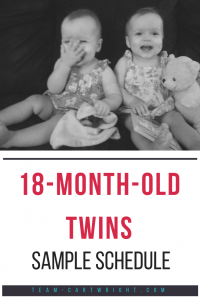 Let us improve this post!
Tell us how we can improve this post?