DIY bean counting game for toddlers and preschool.
There are a lot of super cute counting games you can buy out there. But if you are on a budget like me, you don't want to spend money you don't have to. And honestly? I have found that it is just as easy to grab something from home and make what you need.
No, trust me on this. It's easier than you think. You don't need fancy equipment or supplies. We're going to make a super simple game to practice counting and number sense.
The best part? You don't need to spend a ton of money. Easy, fun, and simple. That is what works. Here is how to reach these goals by making a DIY dried bean counting game for toddlers and preschool.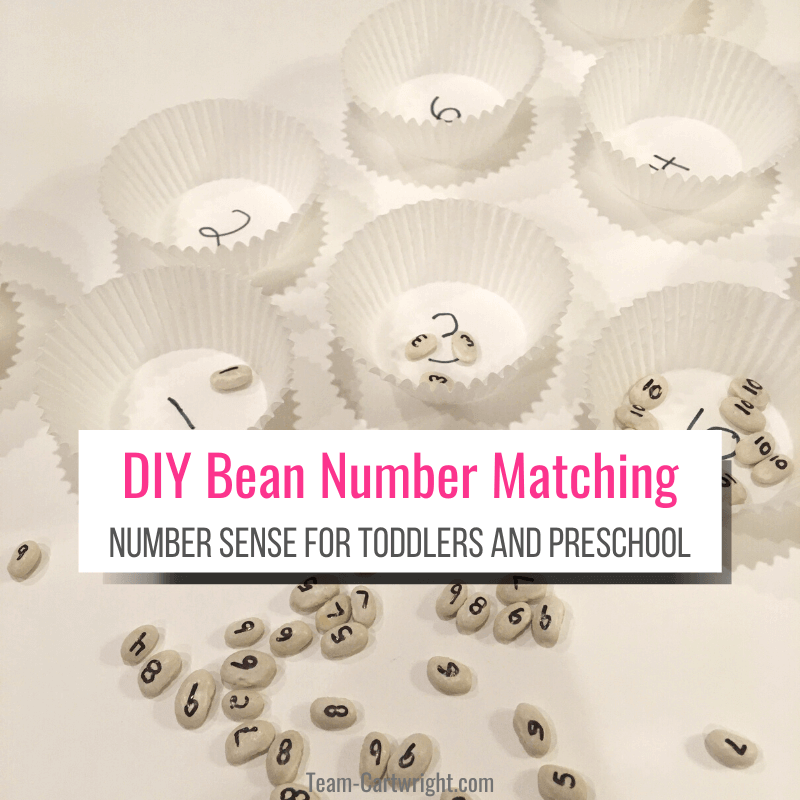 Dried Bean Counting Game for Toddlers and Preschool
The name of this activity makes it pretty obvious that we are going to be using dried beans for this. We're going to use basic beans to make a fun counting game.
Supplies for DIY Counting Game
This is what I used to create this activity at home.
Dried Beans (white beans of any kind work best)
Muffin Cups
Marker
You can use any type of dried beans that you want, but a white or light-colored bean like a lima bean or great northern bean is best. It is easier to see the marker on the lighter beans.
Small flat-ish rocks would work as well. Or if you want to use a black bean just get a light-colored marker to use, perhaps more of a paint pen. (Silver on a black bean could look really nice.)
If you don't have muffin cups you can use small paper cups or any small dishes you have.
How To Make A Simple Counting Game
This is going to be so easy.
Step 1: Take ten beans. Write the numbers 1-10 on each bean, one number per bean.
Step 2: Take 10 muffin cups. Write the numbers 1-10 inside each cup, one number per cup.
Step 3: Line the cups up and give your child the beans. Have them put the beans in the cups with the same number!
Yep, it's just that simple. The goal of this activity is for your toddler to work on numbers through matching. There are easy ways you can change up this activity to add in new challenges.
---
Even more number games for kids!
---
Variations to Try
This game is super simple, but you can add in a lot of variations to keep it fresh.
Mix Up the Cups
Once your child gets comfortable putting the beans into the cups when the cups are in order, try mixing up the order of the cups. Put the 1 cup next to the 7, or the 3 by the 10. Just move them around.
This will make your child have to think harder about which number goes where. They can't just go in order.
Add More Beans
Instead of just having one bean for each number, label as many beans with the number as the number. What I mean by that is make one 1 bean, make two 2 beans, three 3 beans, and so on until you have ten 10 beans.
Then have your child put the beans in the proper cups. This will help clearly show the relative values of all the numbers. 10 is much bigger than 1, for example. This is clear by how much more full the 10 cup is compared to the 1 cup.
Build Sight Word Recognition
If your preschooler or even kindergartener is working on number sight words, this game can work too.
Instead of writing the numbers as numerals in the muffin cups, write the numbers as words. So one, two, three, etc. (The beans are too small to write out the words on.)
Now your child has to match up the numerals to the sight word. You can do this with the cups in numerical order and with the cups jumbled up.
Use Dots To Count As You Sort
Instead of putting the numbers on the beans, try putting dots. So 1 dot for one, 2 dots for two, etc. This gives your child the chance to count as they sort and get a better understanding of the values of the numbers.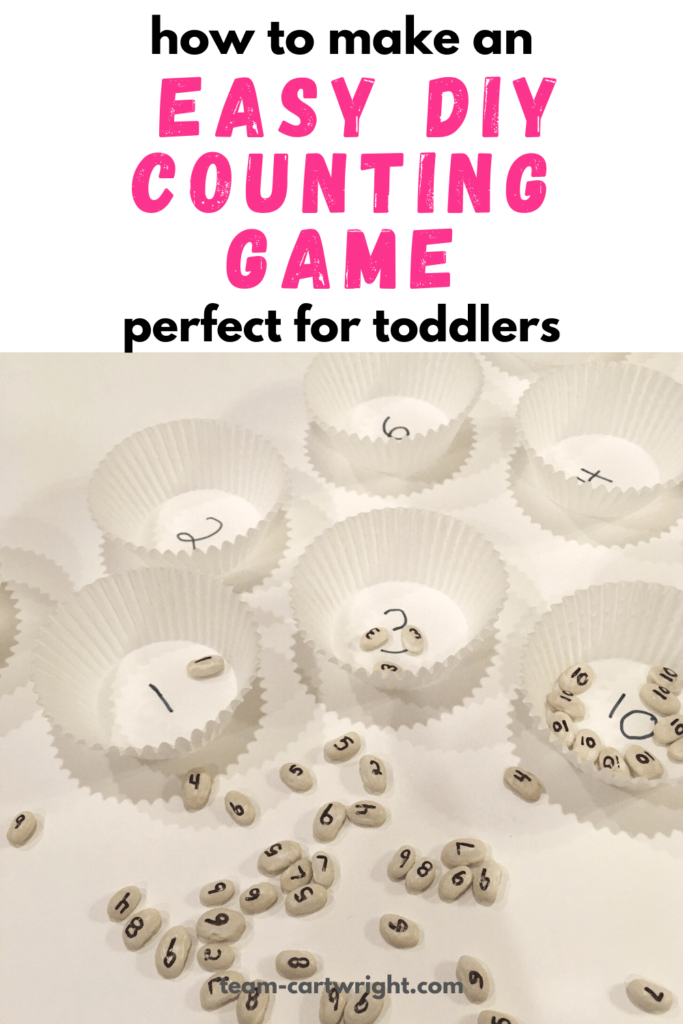 What Are We Learning?
There are a few big lessons that come out of this simple activity.
Number Recognition
For toddlers, it so important to learn to recognize the numbers on their own. This game is an easy way to show the numbers.
Your child can clearly see them and compare the differences between the digits. Take the time to practice saying the numbers and showing your child which is which.
Practice Counting
These beans make it easy to practice counting. It is much easier for children to keep track of the numbers if you have physical objects to represent the numbers. And having the numbers written on the beans makes it even better.
Relative Value
The activity where you have as many beans as the number is perfect for showing relative value. There are way more 10 beans than 1 beans, and this gives a visual representation of the fact that 10 is bigger than 1.
Ask your child to look at the piles of beans and tell you which is bigger and which is smaller. This helps focus them in on the idea of smaller and larger.
Number Sense
All of this learning is what builds number sense. Number sense is the understanding that numbers have unique values and these values can interact. (You can learn more here: Why Number Sense Matters)
Number sense is the basis for future math understanding. I know that makes it sound like a big deal, but play just like this is the best way to build these skills.
Fine Motor Skills
There is more than just math in this activity. Manipulating the small beans is great for fine motor skills work! It's fun to practice picking the beans up and put them in the proper cup.
Bonus Ideas
If your child enjoys this activity you can recreate it to work on even more skills! Here are more ideas.
Draw dots of colors on the beans and have your child sort them into colored cups.
Put shapes on the beans and label cups with the shapes.
Write letters on the beans to practice the alphabet.
---
Find your next favorite activity!
---
DIY Learning Fun!
This is such a fun and easy way to get kids excited about counting and number sense. It is easy to make, store, and clean up. It's amazing the fun learning games you can come up with at home!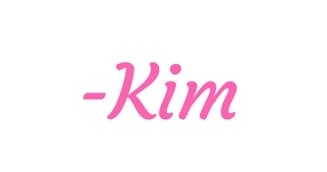 Let us improve this post!
Tell us how we can improve this post?