An important part of early math learning is learning numbers. We know that we need to teach our kids to count. Being able to count to ten is seen as a hallmark of toddler and preschool knowledge.
But do your children know what those numbers mean? Or are they just parroting them back at us? This is where number sense comes in.
It is important for kids to know the value behind numbers and start to understand how they relate to each other. There are some simple ways to work on number sense with your kids.
I love using dice because it adds an extra element of chance and fun. Here are 5 fun and easy number sense learning activities using dice.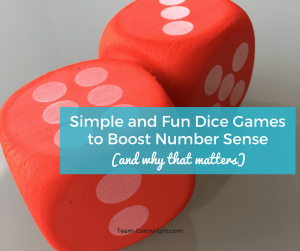 What is Number Sense?
Number sense is understanding what numbers mean. Yeah, that sounds a bit vague and perhaps hard to teach.
But it isn't really that complicated. It is just a matter of understanding the values numbers represent. So sure, you can look at the number 3 and think, that's three. Your child can maybe even say that to you.
But can they look at that number and go and get 3 of something. Do they know the value behind the number?
Number Sense Keys
There are four big key areas to focus on when it comes to working on number sense with preschoolers: counting, quantification, recognition, and addition/subtraction.
Counting is putting the numbers in order. That's counting 1-10 (and higher).
Quantification is understanding the one value that is associated with each number. (That's knowing that a number is a specific amount, it is how much.)
Recognition is knowing the value of each number. (Not just that a number is a quantity but being able to identify that quantity.)
Addition/Subtraction is, well, addition and subtraction. (The goal isn't to be perfect on this one, more to introduce the idea that numbers can be manipulated reliably.)
Number Sense Learning Activities Using Dice
There are a lot of fun and easy ways to practice number sense. Basically, just make sure you are doing more than just reciting the numbers to your child. I like to base games off of what we have on hand, and what my kids are interested in. Here are 5 of my current favorites.
Why Dice?
A first question might be 'why use dice for number sense?' The first reason is we have some. I found a set of foam dice at our dollar store and Ben thought they were just the best. They are decently big for kids, and pretty safe to toss around. I think the kids like that they have a toy they can throw in the house. These dice are fun, and if activities aren't fun it is hard to get kids interested. My kids were drawn to these dice and therefore drawn to the number games.
Dice also add randomness to our games. An important part of number sense is recognizing the values of numbers on their own, not just in the counting order. Dice give different numbers every time you roll, so you are unlikely to get stuck saying the same numbers over and over.
You don't need to use any specific ones. I like the bigger ones for my children. They are a bit easier to manipulate and harder to lose from a strong throw. You can even make your own out of paper.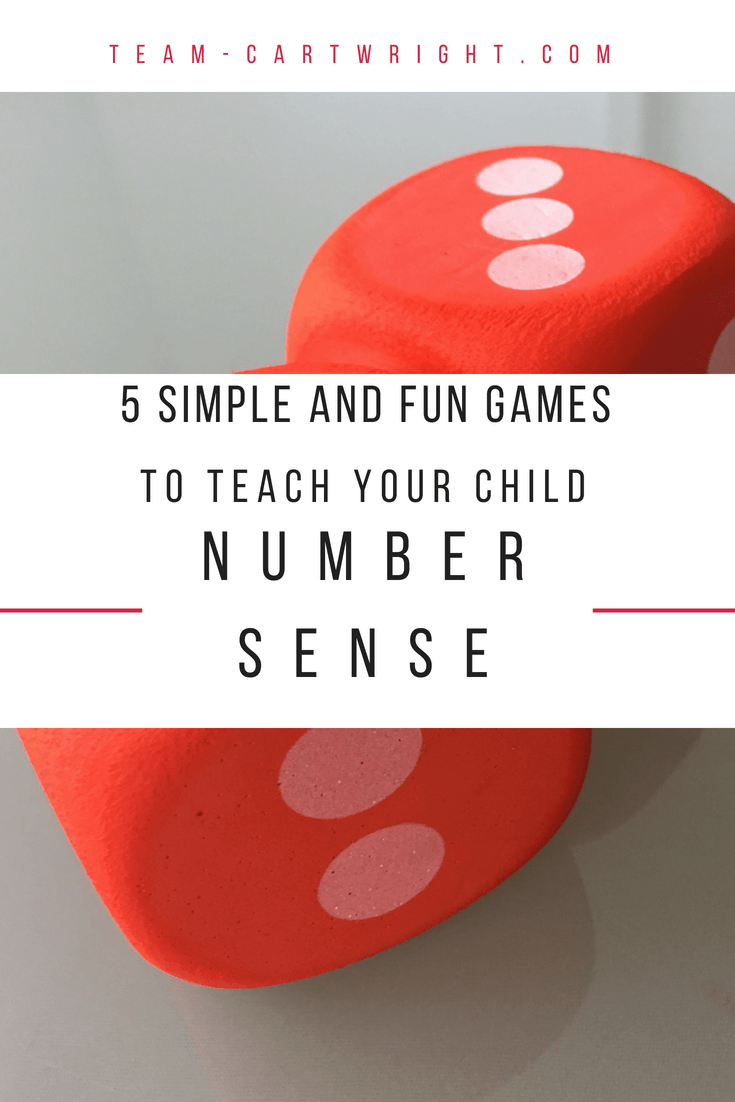 Number Sense Learning Activities
Sit By Me Activities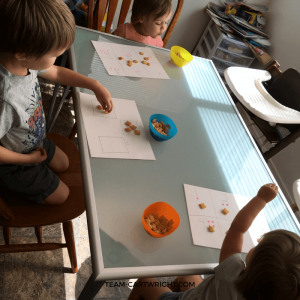 These first couple are great for directed learning time. I call them sit by me activities because Ben and I can sit and do them together. After a few times doing them he can actually do them on his own. This way we can sit together at the table and he can do his 'work' while I do mine.
Number Search
This is pretty self-explanatory. You search out the numbers. I take a sheet of paper and write the numbers one through twelve randomly across it. I try to do 3-5 of each number, but base it off your child's skill level. Then Ben rolls the dice. He has to add up the two dice and then find that number on the page!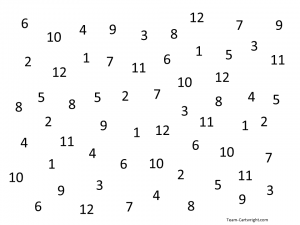 You can use a highlighter or stamper to mark the number. Or you can have your child circle it and work on their writing skills. You can also just use one dice to start and build up to two. As your child gets better and better you can add in more numbers and count even higher! I created a search to print out and use, but don't think you have to be fancy. Just writing them down works just as well.
Want more easy math games? Use Uno cards to practice more number skills!
This activity works on recognizing numbers on their own, not just in the string of counting parroted back. It also helps with counting and basic addition. As your child improves you can work in subtraction as well when using two dice, not just addition.
One More One Less
This game works on knowing the values of numbers and how they relate to the other numbers. What is the value of a number, what is one less, and what is one more. I wrote out a little worksheet with a spot to write down a number. I have Ben roll the dice and write down the number he rolls. Then he has to figure out what is one less than that number and what is one more.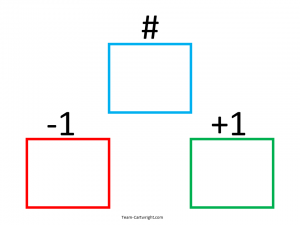 You can do this just by writing down the numbers. Pop the worksheet into a protective sleeve and use a dry erase marker. Another option is to work further on knowing the value by having small objects to count out. Cheerios, legos, rocks, any sort of small object will work.
Basic Addition and Subtraction
This one is really straightforward. Roll the dice and add up the numbers. Or subtract them. Again you can write out a worksheet with boxes to fill in and use a dry erase marker to write out the numbers. Or grab your small objects and have your child count them out. I actually really prefer this method when working on basic arithmetic. It gives a concrete image of the value manipulations that are taking place.
Jump and Run Activities
Sit by me activities are great, but sometimes we need to get some wiggles out while we learn. Here are two simple number sense activities that encourage your children to get up and move. You can customize them to your needs and your children's interests.
Mega Bloks can boost your child's number understanding! Learn how!
Number Chase
Write out the numbers 1-12 on different pieces of paper and tape them up around the room. Then have your children take turns rolling the dice and running to the number they roll. Ben can do this one pretty well. Ali and Sammy, at only two, like throwing the dice, but need some help understanding what number to run to. That is okay. They are having fun and they are learning.
We played this game as a team with everyone trying to get the numbers. If you have competitive kids you can keep track of who gets there first. Whoever adds up the numbers on the dice and gets to that number on the wall first 5 times wins. Or however you want to do it. Just make it fun and encourage your children to move!
Number Squirt
This is a fun one for summer. It takes a little prep, but it is worth it. Go outside and write down the numbers from your dice all over in chalk. On the sidewalk, on your driveway, on your back porch. We have a walled-in backyard so I was able to write numbers on that.
Then give each of your children a squirt gun or spray bottle full of water. Roll the dice, find that numbers, and spray it away! You're done when all the numbers have been washed away. Again you can make this a team game, or work in some competition. Whatever works best for your family is what is best.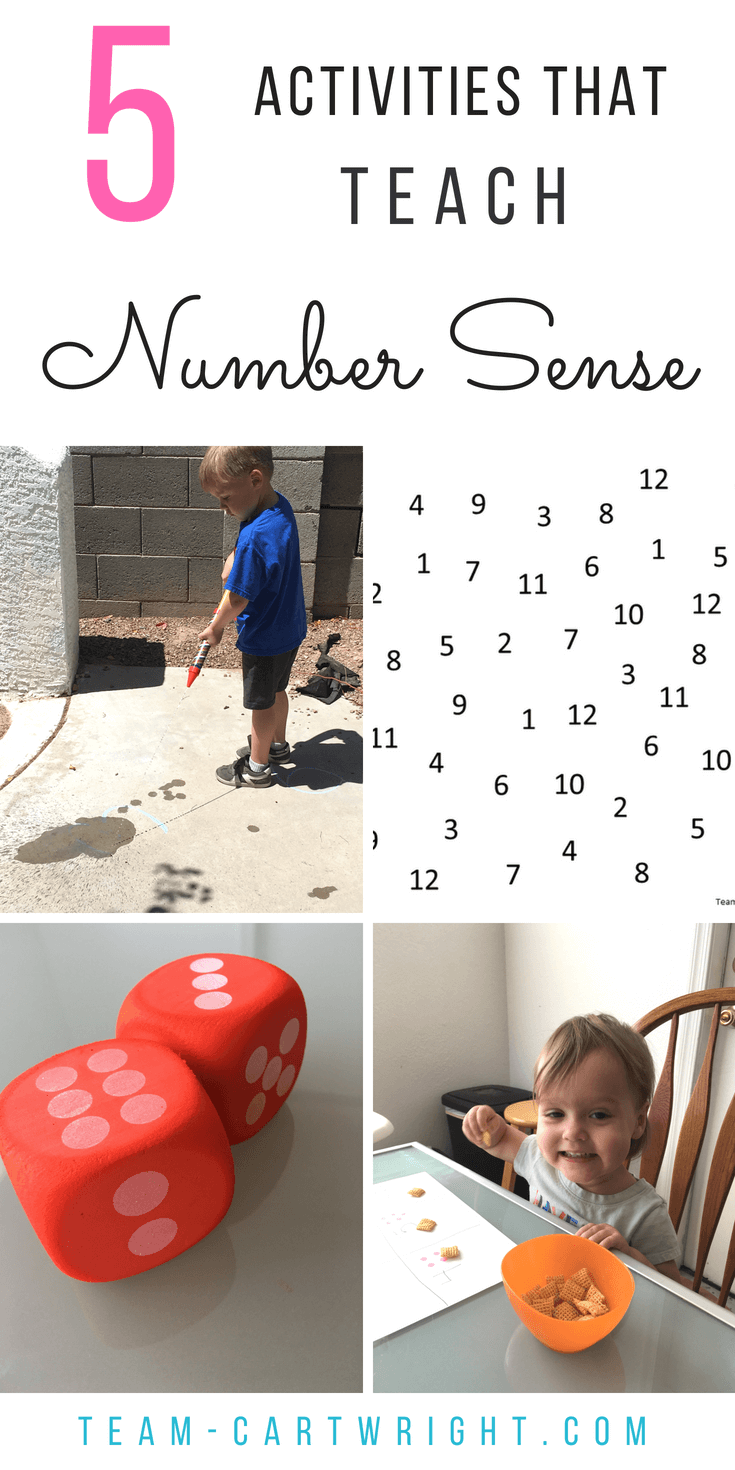 Number Treasure Hunt
You can make number sense extra exciting by creating a fun treasure hunt!
Create a sensory experience and work fine motor skills as your child hunts down and unwraps numbers. Then they get to figure out where they go!
You can learn more about this activity here: Number Treasure Hunt for Kids
Count Away!
These are such easy and fun games to do with your children. If you have small dice they can even be great for on the go. Add them to your take anywhere activities. These are easily customized for your child's interests and needs. And they are just fun! Learning number sense skills at a young age helps with overall math success in school. Numbers and number sense can be fun if we let them!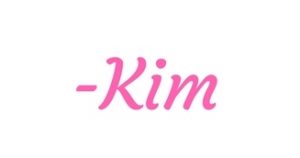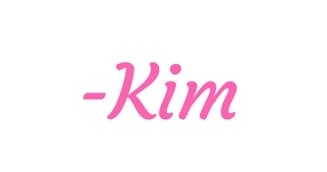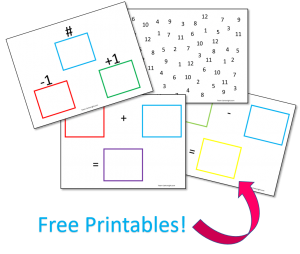 Want to grab the printables I made to do these math games with your kids? They are free to Team Cartwright subscribers! Join the team and get access to my library of free printables. These include math games, STEM projects, and my twin tracking worksheets. By signing up you are agreeing to receive emails from Team Cartwright. We do not sell or share your info with third parties. Please see my disclosure for more info.
Here are more learning activities for you to try!