How To Make Homemade Bath Bombs for Kids and the Science Behind the Fizz
Do your kids love baths? Mine totally do. They also love anything that makes a bath fun or special.
Some things that make a bath fun? Bubbles, colorful water, good smells. And you can make all that happen while giving your kids a fun chemistry lesson. (Yes, chemistry is fun!)
You can do that all with bath bombs. Even better, Easter egg bath bombs. (Every child knows those colorful plastic eggs hold joy.)
Don't worry, it isn't actually very hard to make bath bombs, and chances are you have most of the ingredients already at home. So let's dive in. Here is how to make homemade Easter egg bath bombs.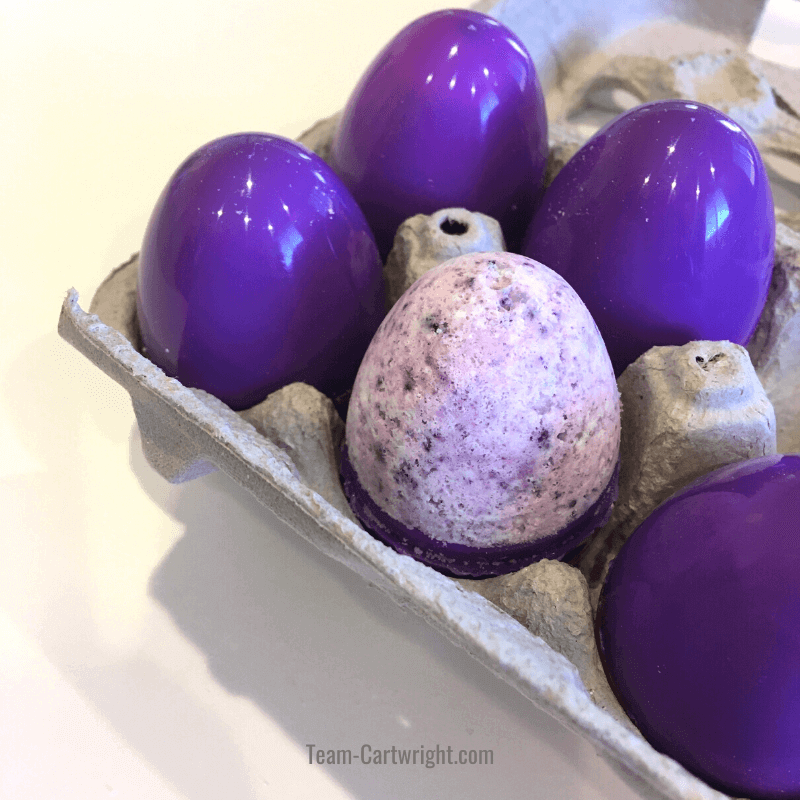 DIY Fizzing Bath Bombs For Kids
These bath bombs are pretty straightforward to make. They do require you to follow the directions well, but even if they aren't perfect they can still be fun.
I'm going to go step by step, but if you just want the printable instructions go ahead and scroll down to the bottom of this post.
This post contains affiliate links. Please see my disclosure for more info.
Supplies for Homemade Bath Bombs
The supplies for these Easter egg bath bombs are pretty simple. You probably have most of them at home already. The rest can be purchased at your grocery store, Target, or Walmart. (Though I'll link to them to help out.)
You need:
1 Cup Baking Soda
1/2 Cup Corn Starch
1/2 Cup Epsom Salts
1/2 Cup Citric Acid
1 Tbsp Coconut Oil (melted)
1 tsp Water (and maybe more)
Food Coloring
Small dropper
Plastic Easter Eggs
Some people like to add in essential oils to their bath bombs. I don't do oils, so I can't recommend anything on that. Just be careful with them, especially since the goal is to use these bath bombs with your kids.
I found lavender-scented Epsom salts at Walmart for really cheap, and they gave these bombs a great gentle scent. I've heard that lavender baths are relaxing for kids, so it could be a good one to try. (The lavender did not relax my kids, but I've still heard this is supposed to work. 😉 )
Citric acid is found in the canning section of most stores if you are having a hard time finding it.
How to make Homemade Easter Egg Bath Bombs for Kids
Step 1: In a large bowl mix together the baking soda, corn starch, citric acid, and Epsom salts. Mix them well so everything is evenly distributed.
Step 2: Gently mix in the melted coconut oil. (Make sure it isn't too hot when you mix it in. It's mainly a safety thing.)
Step 3: Add in your food coloring and mix.
Put in a few drops at a time and spread them out in the mixture. The liquid in the coloring can cause the reaction between the baking soda and citric acid, and we want to limit that so it works in the bath.
I wanted our bombs to be purple, so in my first attempt at making these, I just added red and blue drops of coloring to my mix. (Basic color mixing, right?) It ended with strange red and blue blobs, not purple. There isn't enough liquid to adequately mix the colors this way.
So I recommend either mixing your coloring before adding it to your powders or just buying the exact color you want to use.
Step 4: Add in your water. It is key to add the water a few drops at a time and then mix.
Spread out the drops and quickly mix in. There will be fizzing when you add the water. Again, this is the chemical reaction taking place. You want to save as much of that for the bath as you can!
The goal is to have a mixture that is crumbly, but will hold together when squeezed into a ball.
Step 5: Press the mixture into each half of your plastic Easter eggs. You want to press the mixture in firmly, but don't overstuff the halves.
Put the two halves of the egg together and twist slightly. (This helps the two sides to adhere to each other.)
Step 6: Place your eggs into the fridge overnight.
Step 7: When you are ready to store your eggs, gently twist and open the plastic eggs. Then add to your bath!
This recipe makes about 9 eggs, and you can store them under your sink for several weeks before use.
---
More Activities You Have Got To Try
---
When Using Your Bath Bombs
These bath bombs are pretty gentle. When you add them to the bath they will fizz up, which is really fun. The food coloring will color the bathwater. The Epsom salts help to relax muscles, and if you choose a scented one it smells quite lovely.
The bomb will break down and dissolve in the tub, and your child can enjoy a relaxing soak.
The Science of the Bath Bomb
These are quite fun to make and a real treat for kids, but we need to dive into the science of how these work.
I'm going to break these bombs down by component.
Baking Soda and Citric Acid
These are the two ingredients that are going to make your bath bombs fizz. Without one or the other, you won't the full effect.
You might recognize a baking soda and acid reaction. It's your basic at-home volcano. (Tell your kids you are making a volcano in their bath, they will love it. 🙂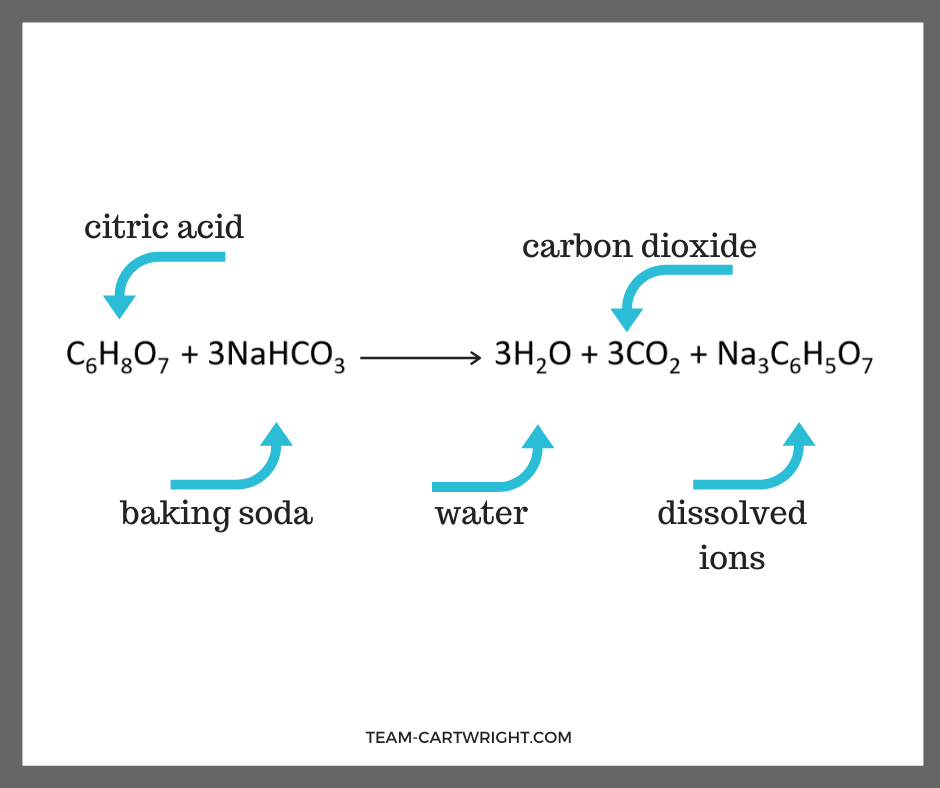 This reaction is why you want to be careful with how much water you add to your bombs as you make them. In powder form, the baking soda and citric acid can't react. Once you add water they dissolve and are able to react with each other.
So when you mix these two ingredients together in your bombs, they can coexist and not react. But when you put them in the tub you activate the reaction and get the fizz!
Epsom Salts
First up, no. You cannot substitute table salt from your kitchen for Epsom salts. I know, they both have salt in the name. But they are not the same thing.
While table salt is the first thing that comes to mind when we talk about salts, in chemistry, they have a distinct definition.
Salts in chemistry are ionic compounds. Ionic compounds have the same number of negative ions (anions) and positive ions (cations). They tend to be hard and brittle and dissolve well in water.
Table salt that we use on food is sodium chloride. This is a positive sodium ion and negative chloride ion.
Epsom salts are magnesium sulfate. This is a positive magnesium ion and a negative sulfate ion. They dissolve well in water.
The theory is that Epsom salts help relax sore muscles. I don't know how sore my kids get, but the lavender scent from the Epsom certainly made the bath smell nice.
(You can learn more about salts and how they are used in soaps and bath products by clicking here.)
Corn Starch
This corn starch is just what you would use in the kitchen It dissolves easily in the bath.
The purpose of it in these bombs is just extra filler to make the bombs a good size. It also offers some shelf stability when you store your bath bombs.
Coconut Oil
The coconut oil is usually added to relieve inflammation. I'm not sure how well that actually works (not a medical professional here), or if kids need it. But it does help hold the bombs together without adding too much extra water.
Water
Water is an important part of the bath bombs. The small amount you use in the prep helps bind the bomb together.
The bigger role of the water is when you use the bath bombs. It dissolves the components allowing the baking soda and citric acid to mix and fizz up!
Bath Bomb Safety
With all science, safety is key here.
Make sure your child doesn't ingest any of the components or the bath bombs once made. Yes, several of these items are edible, but it is best practice to not encourage ingestion.
Make sure your child doesn't get anything in their eyes as well.
The goal of these bath bombs is for your child to bath with them, so if your child has sensitive skin or is allergic to any of the ingredients you probably don't want to use these. (Or check with your pediatrician.) Even if you don't use these with your child they can make great homemade gifts for those who like bath bombs!
Bonus Bath Bomb Fun
If you want to take your Easter egg bath bombs a step further, you could take a small plastic toy and tuck it into the plastic eggs as you fill them. Then when the bomb dissolves in the bath your child finds a little toy.
You could also make bombs of different colors and do color mixing experiments in the tub.
One warning: Do no add glitter to your bath bombs.
Yes, glitter sounds like fun. It will make the bath sparkly, right? No. It will get all over your tub, all over your child, in your drain. Just don't do it.
Happy Bath Time Fun!
These Easter egg homemade bath bombs are so much fun. Not only do your kids get to learn a little about chemistry, they can take pride in the fact that they made something they can actually use themselves!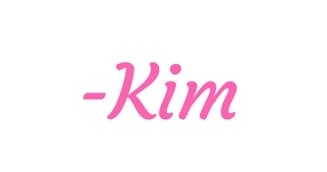 If you liked this project be sure to head over the STEM activities page for even more fun activities to try with your kids! Just click here. (Don't worry, you won't lose your spot on this page.)
How To Make Easter Egg Bath Bombs Free Printable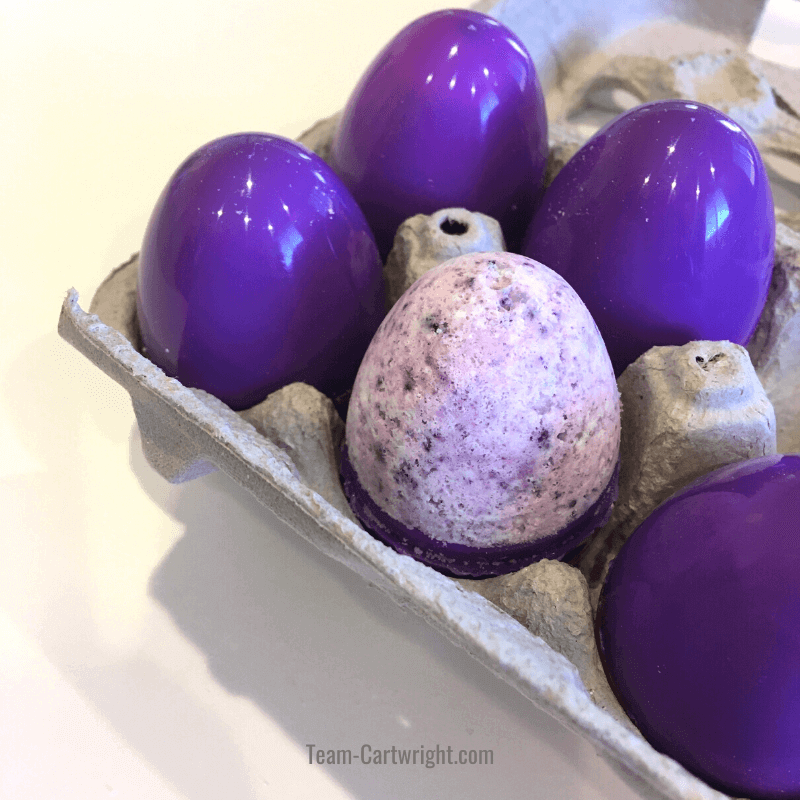 How To Make Homemade Bath Bombs for Kids
Total Time:
1 day
35 minutes
These fizzy homemade bath bombs for kids are perfect for a magical bathtime experience.
Materials
1 Cup Baking Soda
1/2 Cup Corn Starch
1/2 Cup Epsom Salts
1/2 Cup Citric Acid
1 Tbsp Coconut Oil (melted)
1 tsp Water
Food Coloring
Tools
Plastic Easter Eggs
Small Dropper
Instructions
These bath bombs are simple to put together, but they do require care to make sure they come together nicely. It is key to not add too much moisture and add the liquids at the end.
Add 1 cup baking soda to a medium bowl.
Add in 1/2 cup corn starch.
Add in 1/2 cup Epsom salts.
Add in 1/2 cup citric acid.
Gently mix everything together.
Stir in 1 Tbsp melted coconut oil as best you can.
Add in your food coloring. Spread the drops out and mix carefully so as not to cause too big of a reaction.
Mix to make the mixture as uniform as you can.
Add in water using the dropper. Be careful with this and spread out the water droplets. The goal is to create a mixture that is a bit crumbly but can be pressed together and hold the shape.
Press the mixture into each half of the plastic Easter eggs. Take care not to overfill them as it makes it hard to open the eggs later.
Close the egg halves together and gently twist.
Place in the fridge for 12 hours. (Longer is okay too.)
When you are ready to use, gently twist and open the egg. Remove bath bomb from plastic egg and add to your bath.
Notes
Tips:
Add your liquids slowly and carefully. The water activates the chemical reaction that causes the fizzing, so you want to limit that.
If your eggs don't fully set, you can still use them in your bath. Just 'crack' the egg over your bath.
Be sure your child is careful in the tub, bath bombs can make the tub slippery.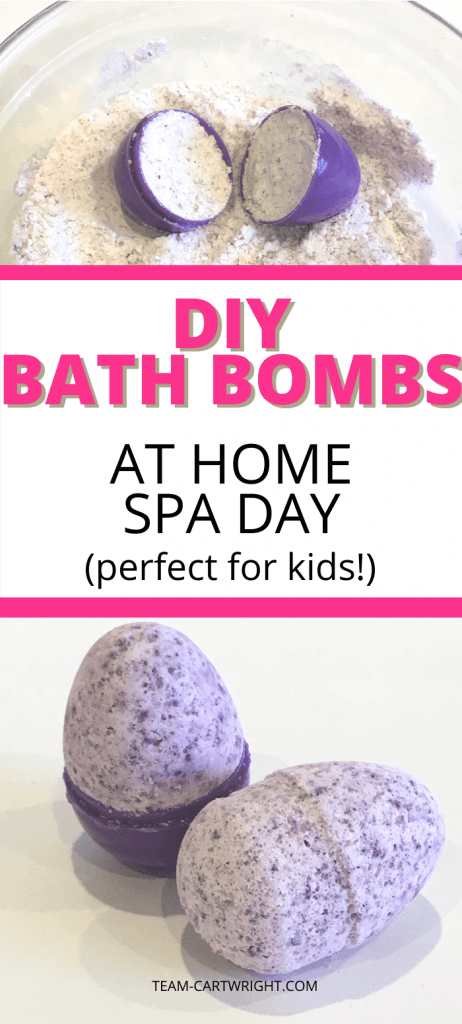 Let us improve this post!
Tell us how we can improve this post?