It's time for 10 Days of Easy Easter STEM!!
I am so excited about these easy Easter STEM for preschoolers and toddlers. The kids and I have been having so much fun trying these easter science experiments, and I know your kids will love these Easter ideas too.
The goal of the next 10 days is to have a new Easter STEM challenge for you to do with kids every day to get into the Easter spirit.
I know, Easter is the last holiday is the whole string of holidays that starts at Halloween. But I think these easy and fun activities will help get you and your kids excited for one more celebration. Plus spring has us bursting with activity and ready to learn!
Don't worry, these are all super easy but very engaging. The goal is to get your children questioning and exploring the world, not to get bogged down in too many details.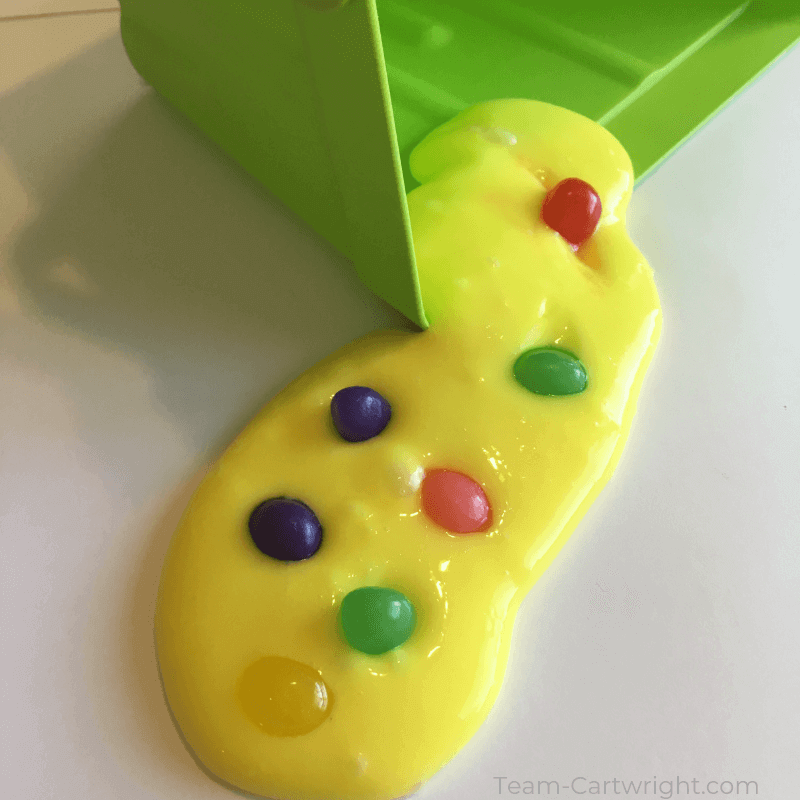 Easter STEM Activities for Preschoolers and Toddlers
These are more than just science activities. We are going to touch on all aspects of STEM, which stands for science, technology, engineering, and math.
We haven't forgotten the importance of sensory activities with this series either. (All that observation and sensory exploration builds important STEM skills!)
Materials Needed for Easter Science Activities
None of these activities take too many materials, but there are a few special Easter items you will want to have on hand for the next 10 days. Don't worry, the dollar store carries them all. I did not want to break the bank on this.
Here are the special things you will want to have on hand for these learning activities.
Plastic Easter Eggs
Eggs
Jelly Beans
Peeps
Yep, that's it in terms of 'speciality items.' Although, to be honest, we have the plastic eggs out year round. So having those handy isn't limited to the Easter holiday season.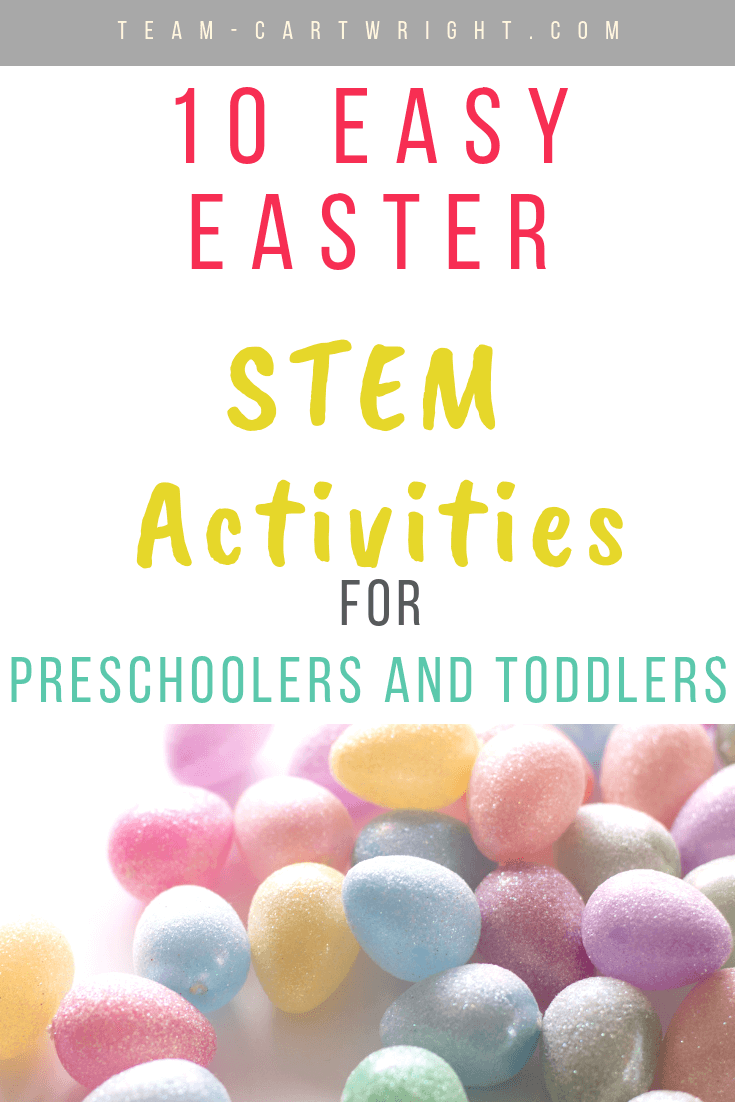 Easter STEM Activities
10 Days of Easy Easter STEM
Here are 10 simple and fun Easter STEM activities your kids will love. Be sure to pin this page so you can come back to it and do all the activities!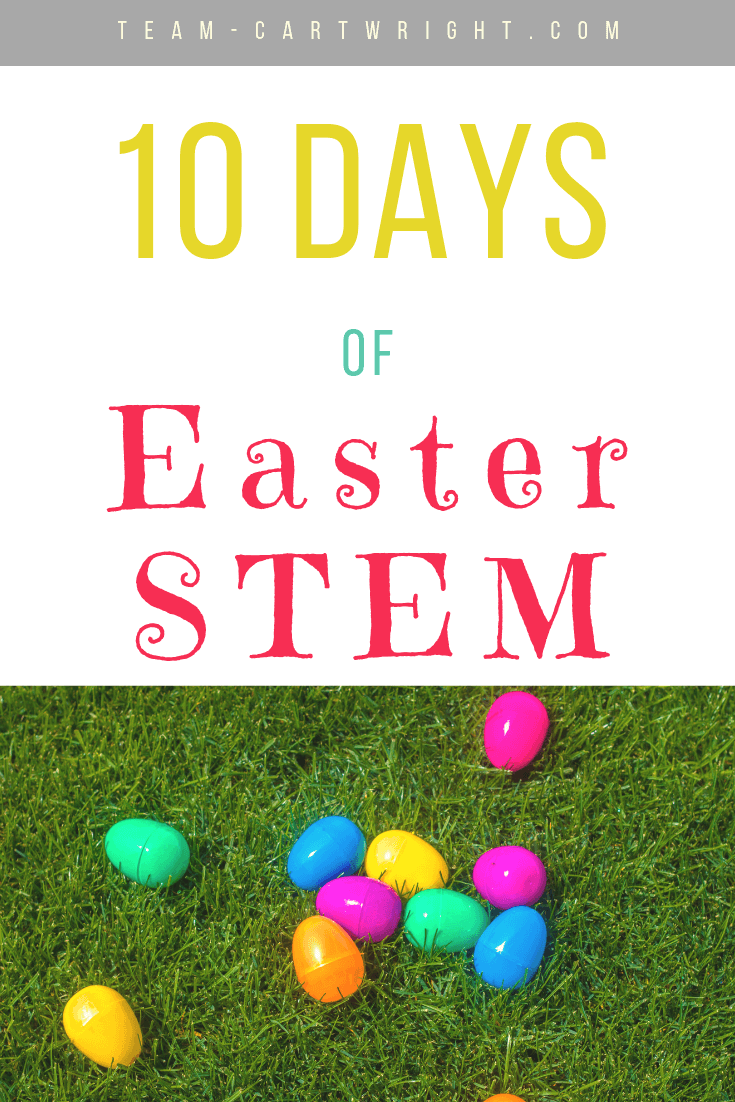 10 Days of Easy Easter STEM
Here is what we are talking about when we say STEM.
STEM
Science: Where toddlers and preschoolers learn to observe and start to understand how the world around them works. This is where kids learn to ask questions.
Technology: Where children learn to use the tools that help them explore this world. Yes, computers and screens are a part of this, but they are not the whole story. Simple tools like scissors and magnifying glasses are a part of it too.
Engineering: Where children start to explore how things work. It's building things like towers, and it is taking things apart to see how they fit together.
Math: Where children learn counting and number recognition. This is where we lay the groundwork of number sense. Number sense is the basic understanding that numbers have individual values and these values interact.
This is going to be so much fun! And don't forget to make your Easter egg rocket with your kids to really get them excited about Easter STEM!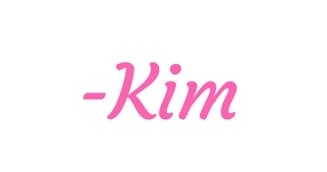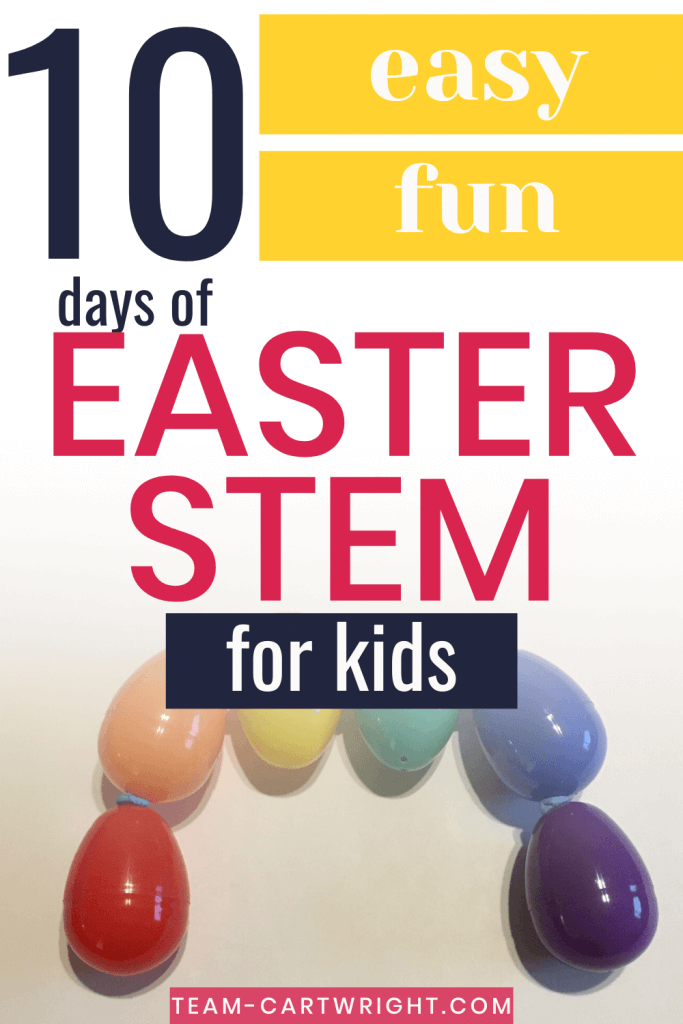 Let us improve this post!
Tell us how we can improve this post?