How to make Easter egg geodes for kids.
This post contains affiliate links. Please see my disclosure for more info.
Geodes are like treasure chests nature hides for us. You break open a rock and find all sorts of beautiful crystals inside. It's amazing!
You can find geodes in nature, or you can buy them. (We've liked these geodes ourselves!
) But what's better than that? Making your own geodes at home.
And it's easier than you might think.
Our geodes have an Easter twist of course. This is 10 days of Easter STEM. Did you know you can make geodes from eggs instead of rocks? It's pretty cool.
Here is how to make Easter egg geodes for kids.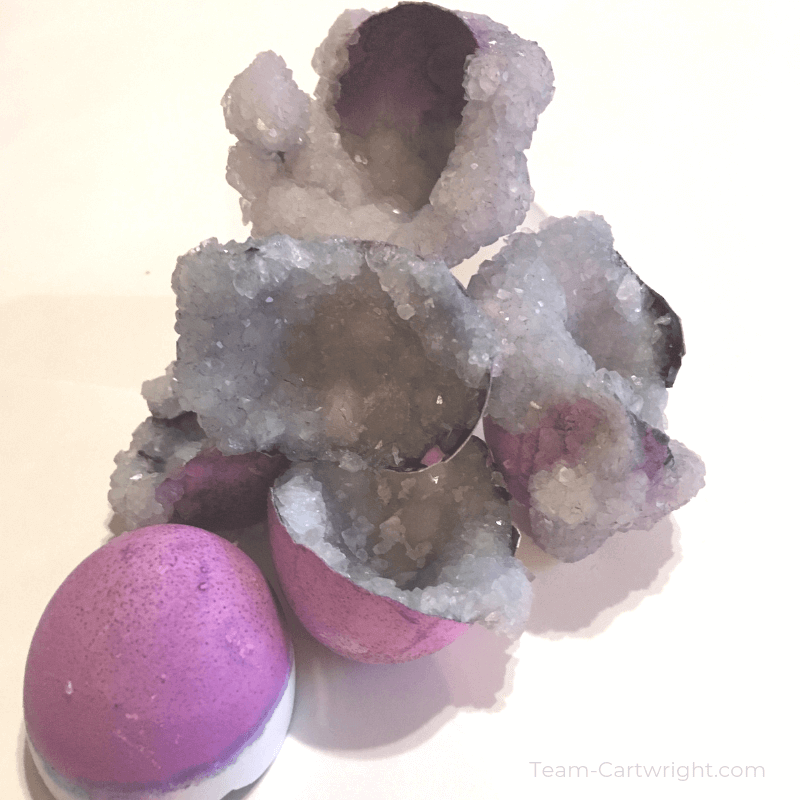 Easter Egg Geodes For Kids
These geodes are really easy to make, though there is some downtime involved. They do need parental supervision as well because you will be using the stove. But trust me, once you make them you will realize how easy it can be!
Supplies For Your Egg Geode
Egg Shells
Water
Borax
Food Coloring
How To Make Egg Geodes
It is pretty simple to make egg geodes. Carefully crack open some eggs so that the shells stay in large pieces. Use the yolk and white for whatever you like, but keep that shell.
Rinse the shell carefully. This is what our crystals are going to form on.
Grab a pot, add water, and bring it to a boil. Add borax until it dissolves. Then add more. And more. And more.
Your goal is to make supersaturated of borax. I generally just keep dumping in the Borax until a small amount is left undissolved. If you want to start with measurements, aim for about 3-4 tablespoons per cup of water.
If you leave the solution like this you will have clear crystals, which will look like quartz. Add blue and red food coloring to get purple, which will look like amethyst crystals. Green will look like emeralds, red like rubies, etc. (Different minerals are what cause different colored crystals to form in nature. In the kitchen we stick to the food coloring.)
Once your solution is ready and the color added, drop in your egg shells. Try to keep them from touching, but don't stress over it.
Now turn off the heat and let your geodes form overnight.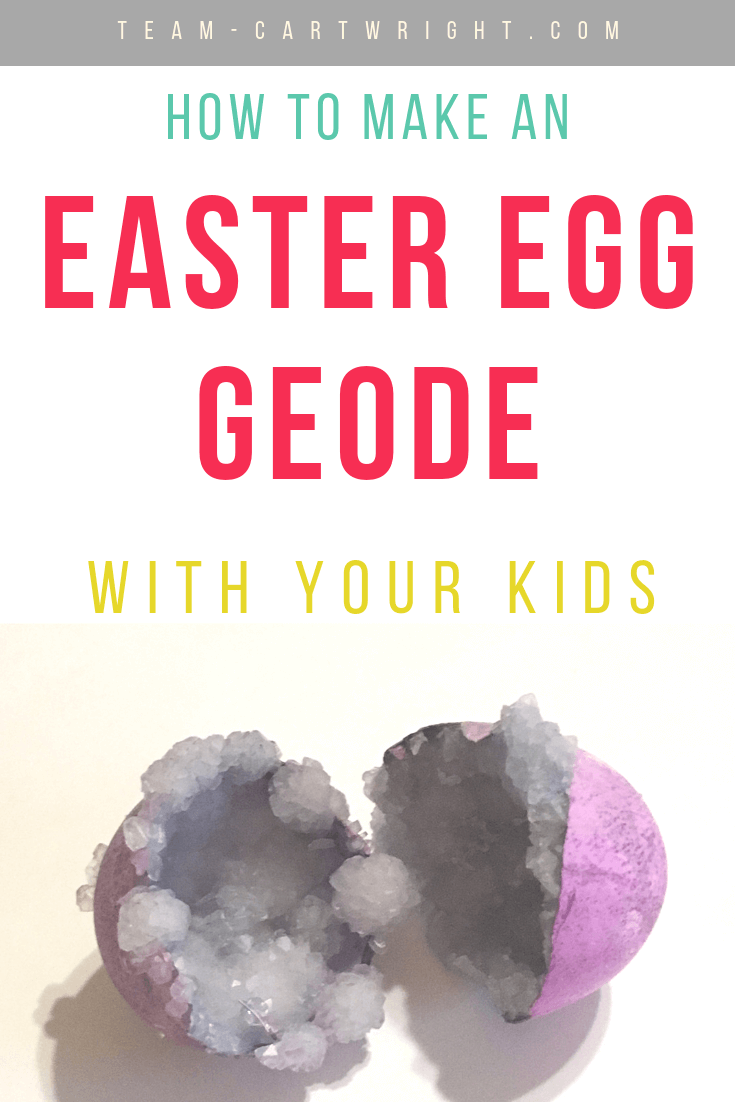 In the morning you will find that crystals have appeared!
I thought ours were quite beautiful. The inside of the egg shells were covered in beautiful crystals, and the outside was dyed from the food coloring.
They really were Easter eggs full of jewels!
Carefully pull out any Easter egg geodes that you can from the pot. Most should come out just fine, but if they stick, that's okay.
The crystals will form all over the pot and sometimes the shells stick. You can use a spoon to gently pry up any crystals. If that doesn't work put a small amount of warm water around the stuck egg. The crystals will dissolve and you can pull it out.
Make an easy at-home rocket and celebrate Easter with STEM!
Create a working pump to learn about how the human heart works!
Clean Up and Safety
You can dump out the liquid that still remains in the pot. All the excess Borax will have fallen out of solution and formed the crystals. (But if you have concerns, rinse the excess liquid down the dream with a few minutes of hot water.)
To clean out your pot just fill it up with fresh water and bring it back to a boil. The crystals will redissolve. I do this a few times just because I am paranoid. But your put should be just fine.
The biggest safety challenge to this activity is that you are using the stove. Use smart kitchen skills. Borax should also be kept out of your eyes and mouths.
Common sense safety is really what you need.
What To Do With Your Easter Egg Geodes
These Easter Egg geodes for kids are perfect for Easter decorations. The only size limitations come from how big you can leave your egg shells. I have found my kids love the big pieces best.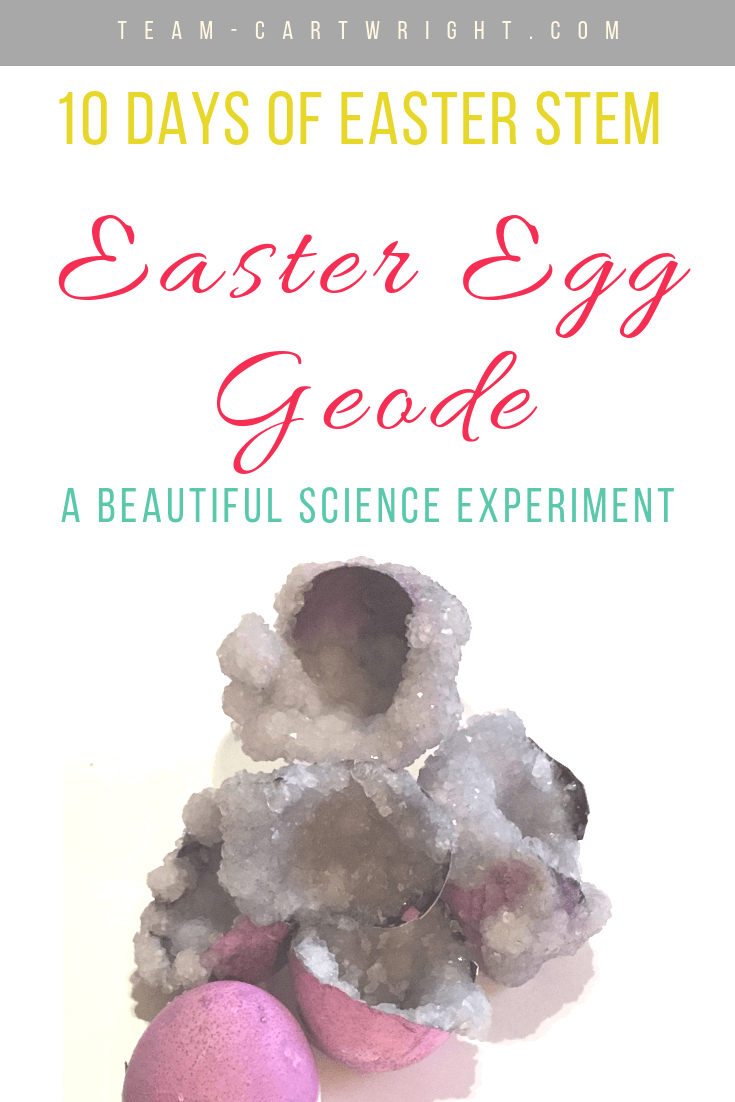 The Science of Crystals
The science of crystals as we made them here can be found in this post: How To Make At Home Crystals. The science of geodes is not dissimilar. Geodes occur when pockets of gas are trapped in igneous rocks. Dissolved minerals get deposited on the inside of the rock and that grows over time, forming the crystals.
Don't forget to come back for all the fun learning games we are doing! We have 10 fun and easy Easter activities your kids will love that also emphasize important STEM ideas.
STEM
Remember that STEM stands for:
Science: Where toddlers and preschoolers learn to observe and start to understand how the world around them works. This is where kids learn to ask questions.
Technology: Where children learn to use the tools that help them explore this world. Yes, computers and screens are a part of this, but they are not the whole story. Simple tools like scissors and magnifying glasses are a part of it too.
Engineering: Where children start to explore how things work. It's building things like towers, and it is taking things apart to see how they fit together.
Math: Where children learn counting and number recognition. This is where we lay the groundwork of number sense. Number sense is the basic understanding that numbers have individual values and these values interact.
So now only one big question remains. What color are you going to make your Easter egg geodes?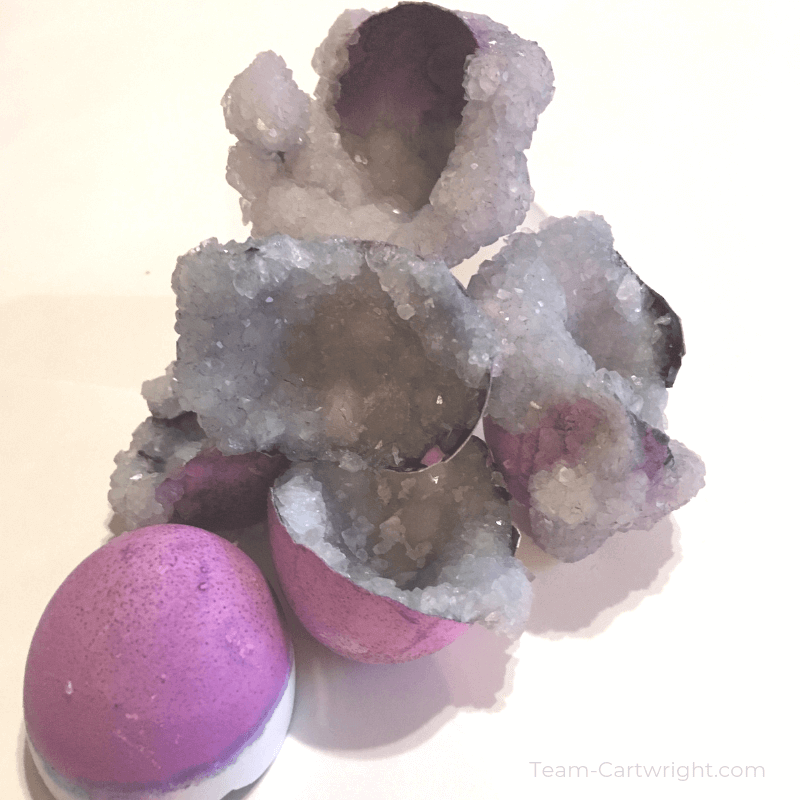 How To Make Egg Geodes
Additional Time:
12 hours
Total Time:
12 hours
13 minutes
Make beautiful geodes at home! These are super simple to make and you can learn all about the science of crystals.
Materials
Eggshells
Food Coloring
Borax
Water
Instructions
These crystals are very easy to make, but they require the use of a stove. Make sure an adult is actively helping with the process.
Carefully crack open your eggs. Try to maintain large pieces of shell. Use the yolk and white for whatever sort of cooking project you like.
Carefully rinse the eggshells and set them aside.
Take a pot, fill it with water, and bring that water to a boil.
Add borax and stir to dissolve. Then add more and more until no more will dissolve into the solution. (Around 4 Tbsps per cup is a good starting point.)
Add the food coloring of your choice.
Gently place the eggshells into the pot. Try to not let them touch too much.
Take the pot off the heat and let it sit at least overnight.
The next day you can gently remove the eggshells with your geodes!
Notes
Tips
If your eggshells stick to the pot you can use a spoon to gently pry them up. If that doesn't work use a dropper and add warm water around the stuck part until the crystals holding it in place dissolve.
Safety
An adult should always be present when using the stove and Borax. Use good safety around the boiling solution. Make sure your child doesn't sniff or eat the Borax. Wash hands well after this activity.
Clean Up
If you have extra crystals on your pot, add more water to cover them again and bring to a boil. After boiling for a few minutes dump that water and add more, boiling again. This will dissolve the borax into solution and get it off your pot.
Storage
Keep your geodes in a cool, dry place. Water will dissolve the crystals. They can break if dropped, so handle them carefully.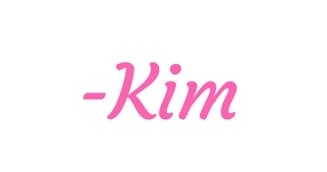 Learn 3 easy ways to grow crystals at home with your kids!
Get over 25 simple sensory activities that are safe to taste!
Let us improve this post!
Tell us how we can improve this post?