Ink chromatography for kids. Make beautiful Easter flowers with STEM!
My kids just adore making decorations for the holidays. And I just love the pride that shows in my children's face when I hang their art on the wall.
We mixed art and science experiments to create a unique Easter decoration that you will love too!
Chromatography is a staple of chemical analysis. But just because it can be high tech that doesn't mean you can't do it yourself at home! Paper chromatography science is fun and easy.
You need some coffee filters and markers to create a beautiful display of science and art!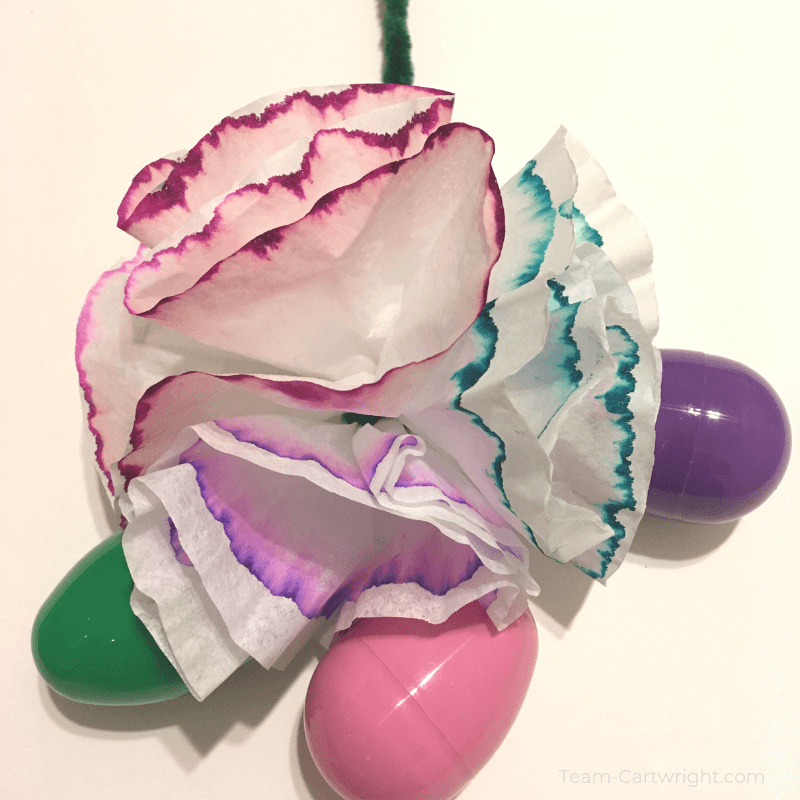 Easter Ink Chromatography for Kids
This science activity is great for kids because it shows the breakdown of colors in markers. This sort of obvious color change is very appealing and really grabs a child's attention.
Materials for At Home Chromatography
Coffee Filters
Markers
Water
How To Make Your Chromatography Eggs
Start with your coffee filters. They are our chromatography papers.
Draw a circle around the middle of the coffee filter, about where the flat part turns into the folded part. You want it close to the center of the filter, but not too close.
(Yeah, that's helpful right? Aim for about a 2 inch diameter.)
Fold your filter in half, then open it up and fold it in half the other way. The goal is to make a cone that will sit up on its own in a cup.
Place the cone into a cup with a little bit of water at the bottom. You want enough water so the tip of the cone is covered, but not enough to cover the marker.
Now you wait. This part actually doesn't take too long. Let the water travel up the filter. Once it has reached the top of the filter, carefully remove it from the cup. Open it up and place it on a paper towel to dry.
Once the filter is dry you are ready to make your Easter creations!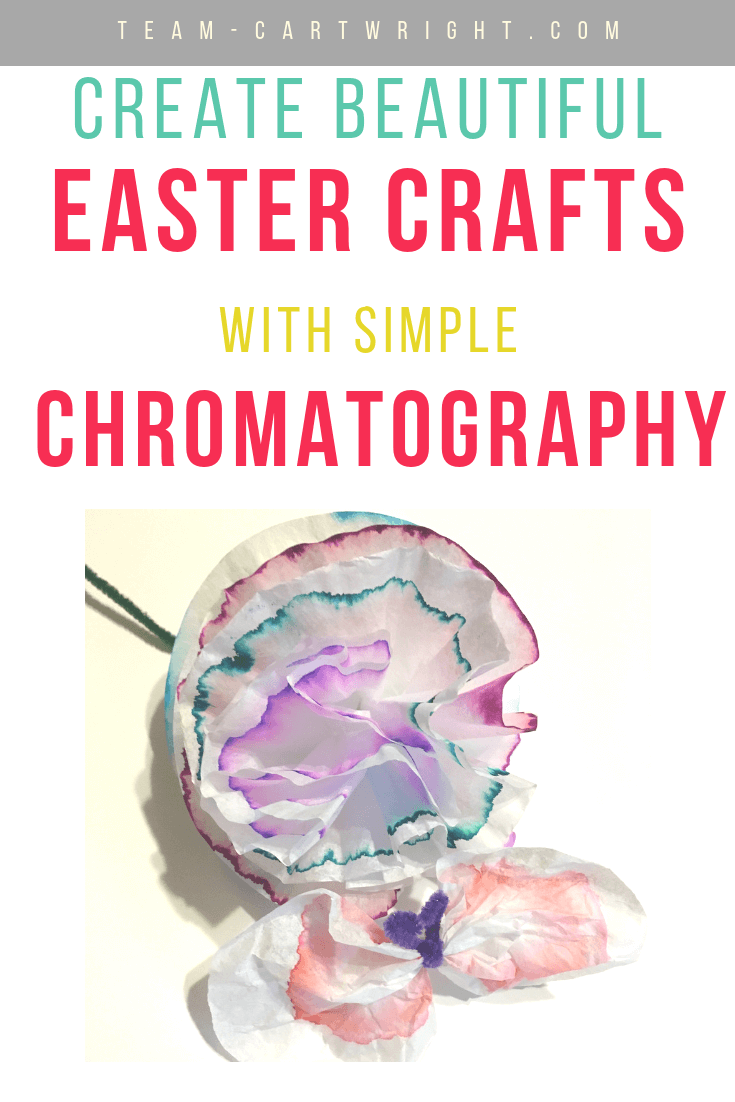 Easter Craft Decorations from STEM
These chromatography filters can be used to create all kinds of beautiful decorations. My particular favorites are spring butterflies and Easter daisies. But you can create Easter eggs, Easter baskets, and even Easter snowflakes. (I've had snowy Easters, so I think Easter snowflakes can be a thing.)
You will need some pipe cleaners for the butterflies and flowers. For the flowers you need to fold the filter back into the cone shape, like when it was in the cup of water. Twist a pipe cleaner around the pointy part of the cone as a stem.
If you are feeling extra creative you can twist the pipe cleaner into a leaf shape.
For the butterflies you can pinch the filter together in the middle and twist up with a pipe cleaner to create two lovely wings.
Cutting your filters into the shapes of eggs, baskets, or even snowflakes allows kids to work on important cutting skills.
Explore the wonderful world of color. How we see it, how they mix, and how we can create with it!
Want to make a rocket? One that only needs 2 ingredients to fly? This is for you.
The Science of Easter Ink Chromatography
Chromatography is a method for separating the components of a mixture. There are several ways to do this, but the end result is a break down of what makes up something.
What we are doing here is separating the components of the colors found in the markers. We know from our color mixing science that colored inks are made up of several different colors. When the water goes through the marker circle and travels up the filter paper, those different colors travel at different speeds, causing them to spread out and create the beautiful patterns you see!
Don't be afraid to try different colors. Black can have a beautiful mixture that is revealed and looks amazing in crafts.
This combination of art and science creates truly unique decorations your kids will be proud to hang up for the holiday.
Don't forget to come back for all the fun activities we are doing! You can check out the list here. Links will go live as the activities go up.
10 Days of Easy Easter STEM! Get simple and fun Easter science activities that your kids will love.
STEM
Remember that STEM stands for:
Science: Where toddlers and preschoolers learn to observe and start to understand how the world around them works. This is where kids learn to ask questions.
Technology: Where children learn to use the tools that help them explore this world. Yes, computers and screens are a part of this, but they are not the whole story. Simple tools like scissors and magnifying glasses are a part of it too.
Engineering: Where children start to explore how things work. It's building things like towers, and it is taking things apart to see how they fit together.
Math: Where children learn counting and number recognition. This is where we lay the groundwork of number sense. Number sense is the basic understanding that numbers have individual values and these values interact.
Ready to make some beautiful Easter art?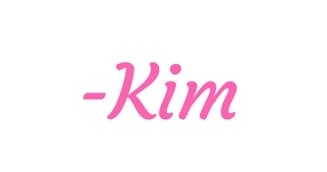 Learn how the heart works with this real working pump!
Can you clean a penny with ketchup? Only one way to find out...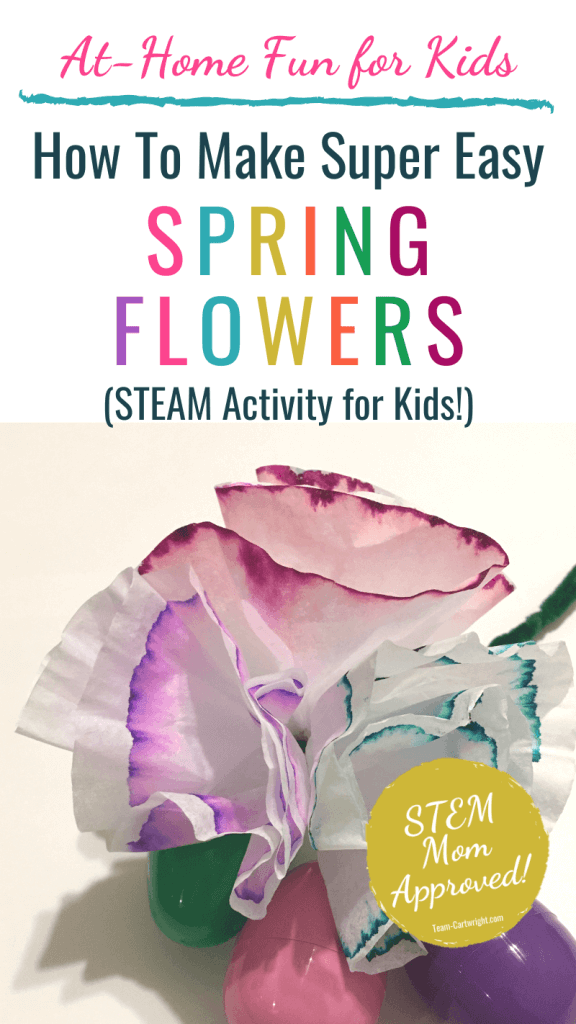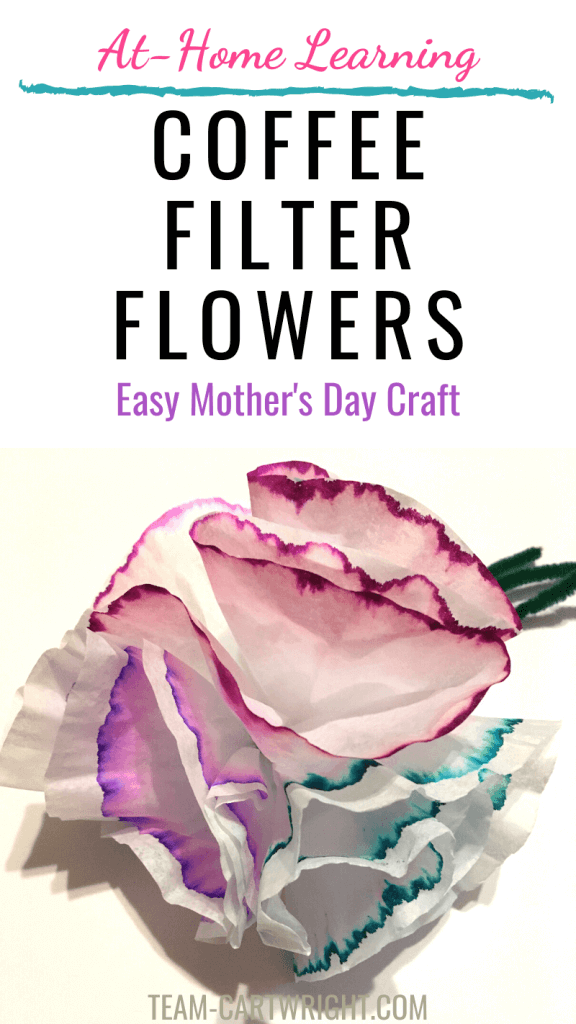 Let us improve this post!
Tell us how we can improve this post?