Halloween sensory bin ideas for toddlers and preschool.
We are all about making Halloween fun and special this year. This means we are adding as many Halloween activities to our line up as we can. We've done a ton of Halloween crafts, but we aren't stopping there.
We're adding a little spooky to our sensory bins. Toddlers and preschoolers love sensory bins and for good reason. They get to touch everything! I love sensory bins too, but I love them for all the learning.
So here is how to put together a frightfully easy Halloween sensory bin. (Yep, I couldn't ignore the obvious pun.)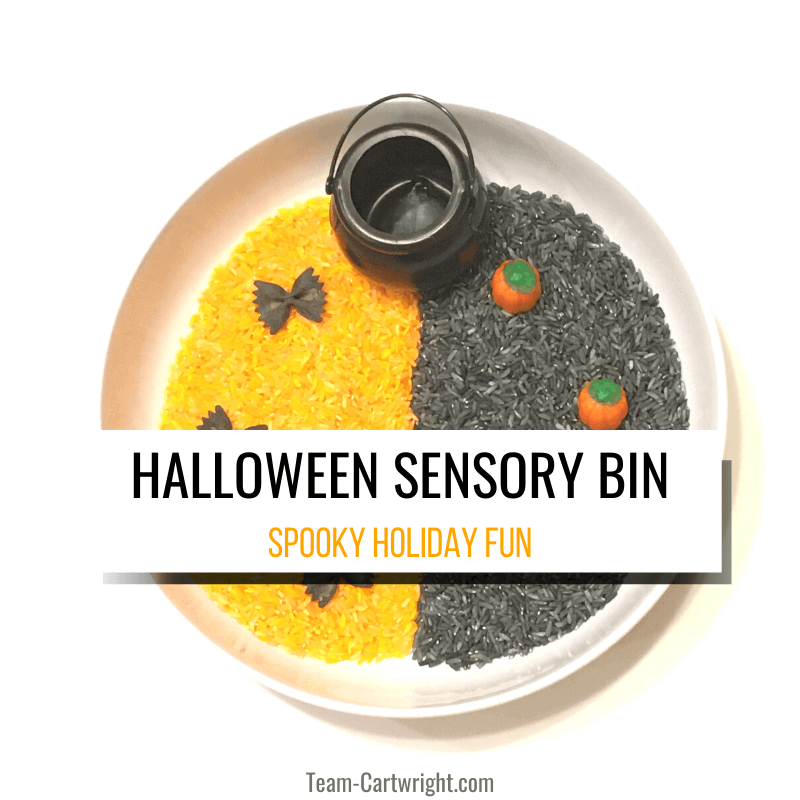 This post contains affiliate links. Please see my disclosure for more info.
Halloween Sensory Bin
This sensory activity was easy to put together. I'm going to share what we did (and it was a big hit) and then I'll share some alternatives. You have to do what works for you.
Spooky Halloween Sensory Bin Supplies
Sensory bins can be made out of anything, that's one of the best things about them. This is a special bin though, so we are using some themed out items.
Orange rainbow rice
Black rainbow rice
Black dyed farfalle noodles
Empty jar
Black construction paper
Halloween add-ins (options: Halloween erasers, spider toys, cauldron toys, candy pumpkins, etc.)
Dying rice is really easy. I recommend doing it the night before the activity, but you can make it an hour or two before as well. Here is how to do it: How To Make Rainbow Rice. I made orange and black rice because, well, because Halloween. You can use any color you'd like.
You dye the farfalle the same way. The reason we want this type of pasta is because once you dye it black it looks like bats! You can get black food coloring from Amazon or Walmart. (Click here to get what I used.)
The add-ins are what make sensory bins the best thing ever. And really, anything Halloween-y you can think of works.
How To Set Up Your Halloween Sensory Bin
Your set up for this activity is pretty simple. Add the rice to a big container like a large Tupperware or other bin. I like putting in the colors so they are separate, giving the kids the joy of mixing them all up.
Along with your rice place whatever add-ins you are using. You can make this as elaborate of a set up as you like. If you want to make a cute picture with the supplies, go for it! If you just want to dump everything in and hand it to your kids, that is good too. Trust me, they will want to play with this either way.
Here are some suggestions for how to use some cute add ins.
Use dyed farfalle to look like bats.
Get plastic cauldrons to use for scooping and pouring.
Plastic spider rings add a creepy touch.
Halloween cookie cutters help make fun shapes in the rice.
Use Halloween erasers for a spooky little treasure hunt.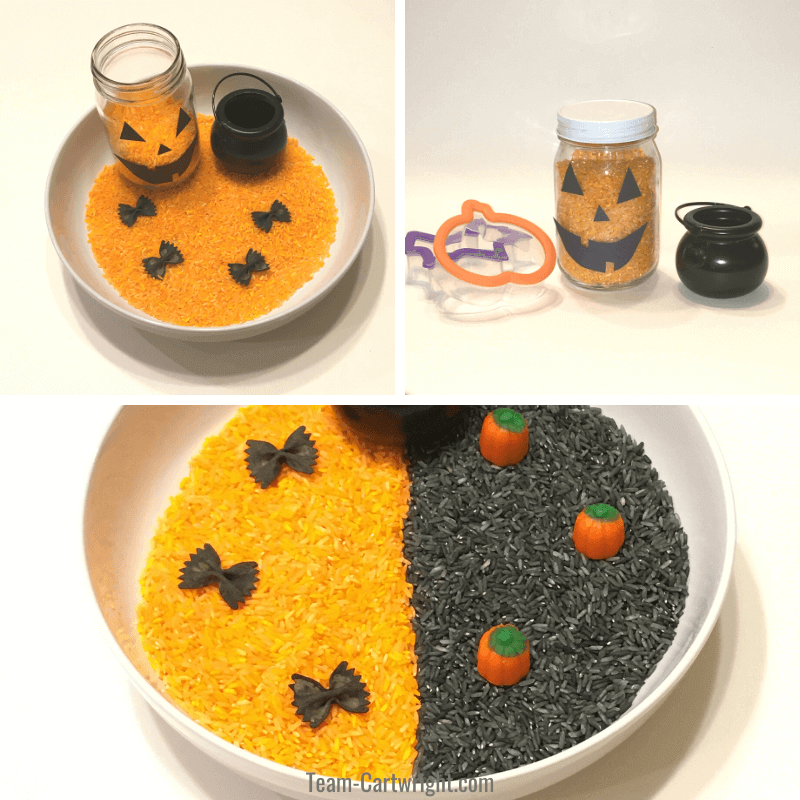 Pumpkin Jar Sensory Play
One of my new favorite Halloween sensory activities is to make pumpkin jars. (This is also a great way to store your sensory rice when you aren't using it.) This idea comes from Happy Toddler Playtime.
Take a clear jar and clean it out. (I have some plastic ones, but glass can work if your child is careful.) Then get some black construction paper.
Cut out some triangles for eyes and a nose, plus a mouth out of the construction paper. Then tape or glue them to the jar so it looks like a jack-o-lantern.
Use this jar in your bin for scooping and pouring. It is so much fun to see the pumpkin fill up! You can make as many of these as you like. They are all fun to use.
Once you are done playing with your sensory rice you can store some or all of your Halloween rice in the jars. Use them as cute decor or just handy storage.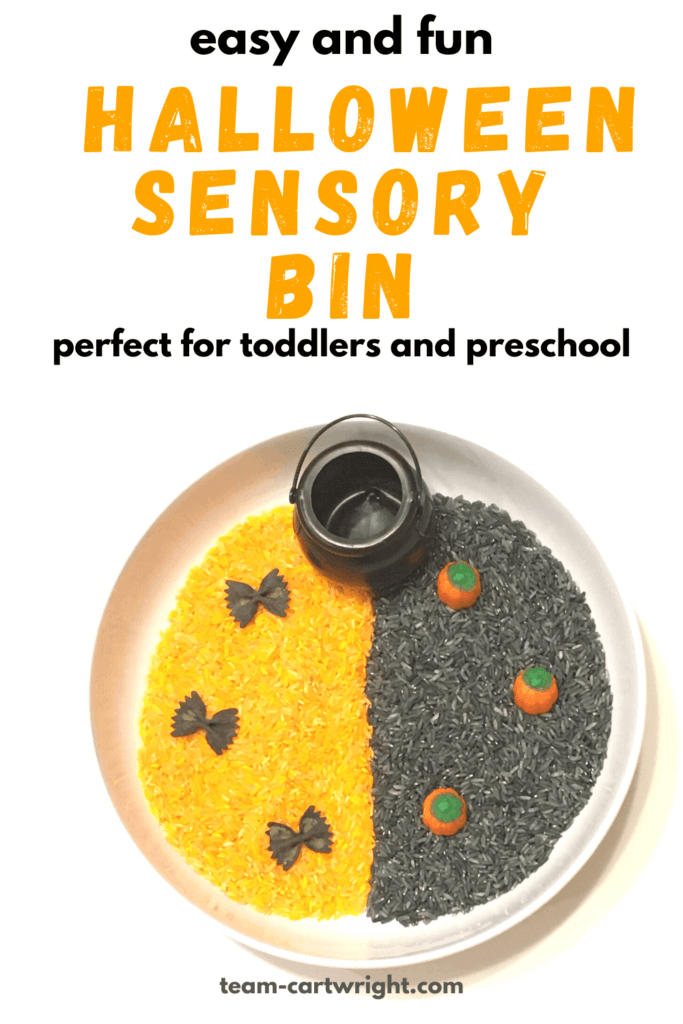 Clean Up
I know a lot of moms hate sensory bins because they can leave a bit of a mess. But there are ways you can make this sort of activity less stressful.
I go into more detail here: How To Make Mess-Free Sensory Play, but here are some simple suggestions.
Play with your bin outside. This way the mess isn't in the house.
Place a large blanket, sheet, or towel under the bin to collect any stray rice. This lets you easily scoop up any messes.
Place the bin on the floor so your child can lean over it. This might just be my experience, but I have found my kids make less of a mess when the bins are on the floor.
Play with this bin in the bathtub. Yes, it's a bit different to do this and you need a large enough tub. But it provides containment for the rice so you can clean up any strays more easily.
---
More Sensory Activities Your Kids Will Love
---
Sensory Bin Learning
Sensory bins are about so much more than play and keeping your kids busy for a while. There is a ton of learning going on!
You can read about all the important learning in sensory play here: The Big Benefits of Sensory Play. Trust me, it is really interesting to read up on. Play really is the work of childhood.
But if you want the short version here it is. This is what your child is learning when they engage in sensory play:
Better learning and information retention
Overall brain development
Enhanced language skills
Encourages calming skills
Aids with memory enhancement
Overall, sensory play is amazingly important for kids. It might look like they are just goofing around and it may seem like a lot of work to have to clean it all up. But it is worth it.
Spooky Sensory Fun!
You can have so much fun when you theme out sensory bins. It adds holiday magic and gets kids excited about an activity full of learning. So enjoy!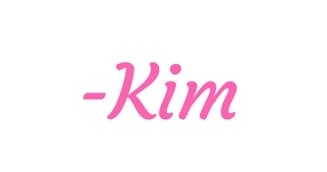 Let us improve this post!
Tell us how we can improve this post?