Homeschool science supplies and supplies for at home science learning with preschoolers and toddlers.
More and more parents are looking for ways to help their children learn at home. Whether they are exploring homeschooling, doing distance learning, or just trying to find activities they can do at home, lots of parents are turning to STEM activities.
I love this. I think STEM activities and science experiments are a great way to engage children in the learning process and get them excited about the STEM fields. Not to mention the scientific methods is full of life lessons. (No really, read it here: Life Lessons from the Scientific Method.)
I know it is easy to feel overwhelmed and wary at doing science experiments, but they can be really simple. And it's best to be prepared so you feel conifident giving STEM activities a go.
To help you out I have put together a list of supplies that I like to keep on hand to handle most science projects for toddlers, preschoolers, and young elementary kids. They're cheap and versatile. Plus you already have a bunch at home!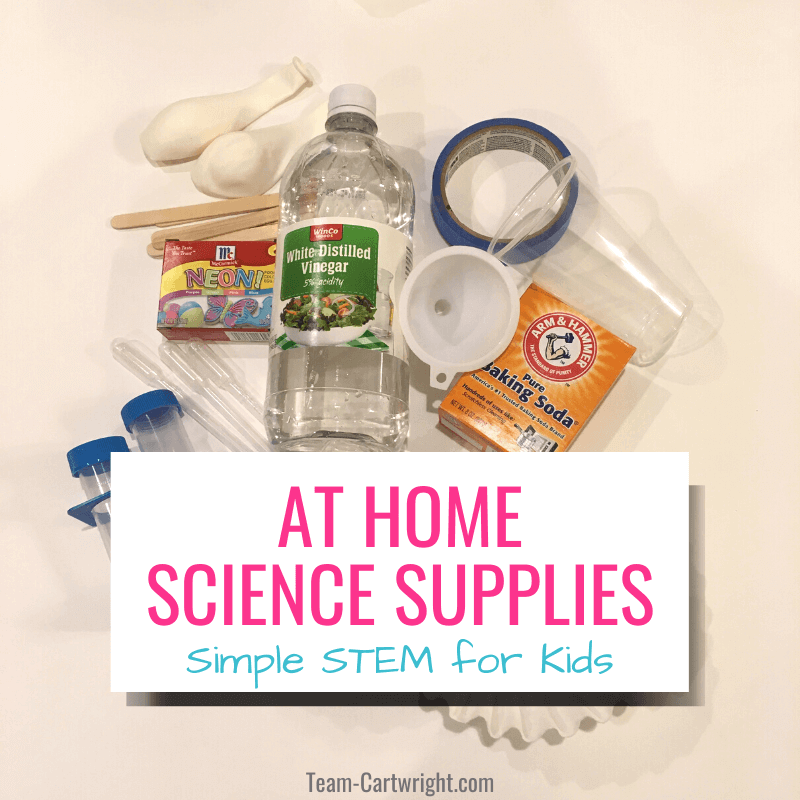 This post contains affiliate links. Please see my disclosure for more info.
At Home Science Supplies
Doing science at home with your kids can sound very intimidating, I get it. I am happy you are reading this and getting yourself prepared to dive in any way. That is the number one supply you need: Your willingness to try.
After you have that, the rest gets a lot easier.
This list is in no particular order, and it isn't a requirement to have every item on this list. But this is for sure a good starting place and the items that I always have handy.
Plastic Droppers
I got a big bag of 200 droppers from Amazon
. Yep, 200 droppers. It sounds like a lot, but trust me on this.
Droppers are good for hand strengthening and fine motor skill work. They are helpful for transferring small amounts of liquids and combining solutions in a controlled manner. (Way better than just dumping things together.)
Plastic Cups or Glasses
I fully understand that clear plastic cups
are not exactly eco-friendly. But… they come in handy for science activities.
Cups are great for mixing solutions, using as scoops, and good for separating physical components. You can scale down big experiments to a more manageable level with cups. Plus if you get the plastic ones they are cheap and you don't have to worry about breakage.
I suggest getting cups that are as see-through as possible, it makes it much easier to watch chemical reactions happen.
You can totally use glasses you already have. I prefer plastic with 3 kids who can get a little eager about their science sometimes (ie, plastic is key), but just something see through that can hold liquid.
---
Must Try Activities Kids Love
---
Straws
Straws are useful
and fun. You can use them for all kinds of fun projects.
They help you make rockets, make model lungs, push boats across a kiddie pool, and more. You can cut them up and make jewelry or sensory bins. You can practice hand-eye coordination, you can use them to mix things together, and more.
I have found straws to be so valuable. (You can use them in a lot of art projects too! And yes, scientists need art.) And you can wash and reuse them! So you can make a single pack last a long time.
Balloons
I try to always have balloons
on hand. It doesn't matter how bad a day is going with my kids if I can whip out a balloon everything will be okay. And balloons can help with some super fun science experiments.
Can you blow up a balloon without touching it? (Chemistry experiment.) Can you make a car go? What about a boat race? (Physics experiments.) Maybe even make some model lungs. (Anatomy.) These are just a few ideas.
You can get cheap balloons at most dollar stores or you can order a big pack of them online.
Coffee Filters
I think most parents have coffee filters
at home because, well because they are parents. I liked coffee before I had kids, and now 3 kids later it is for sure a must-have. That means coffee filters aren't hard to find.
We use coffee filters for chromatography projects, to make art, or for filtering science experiments. They are great for blotting and seeing how droplets spread too!
Large Tupperware or Pan
I know a big reason that I sometimes hesitate to do science projects is that I don't want to deal with a mess. Yes, I wish this wasn't the case. But I'm a real mom, and I am tired of cleaning things up.
No problem, just get out the secondary containment. A large tupperware
is perfect for this. What you really want is a container with sides that is big enough to hold more than the volume of whatever your experiment is. In fact, go for at least twice the volume. This means if you are using 2 cups of liquid, make sure your secondary containment can hold at least 4 cups of liquid.
Having a designated area for the mess that is easy to clean up makes doing STEM projects so much easier. And these bins can be used for sensory bins too, so they make sense to have around.
You can use any sort of large pan as well, or even one of those disposable pans you can get at the grocery store. (Be careful with those though, sometimes they can't hold a lot of weight.
Planning ahead for a mess is the key to successfully doing science with kids. (You can learn how it is key to sensory play here: Mess-Free Sensory Play for Kids.)
---
More Fun Activities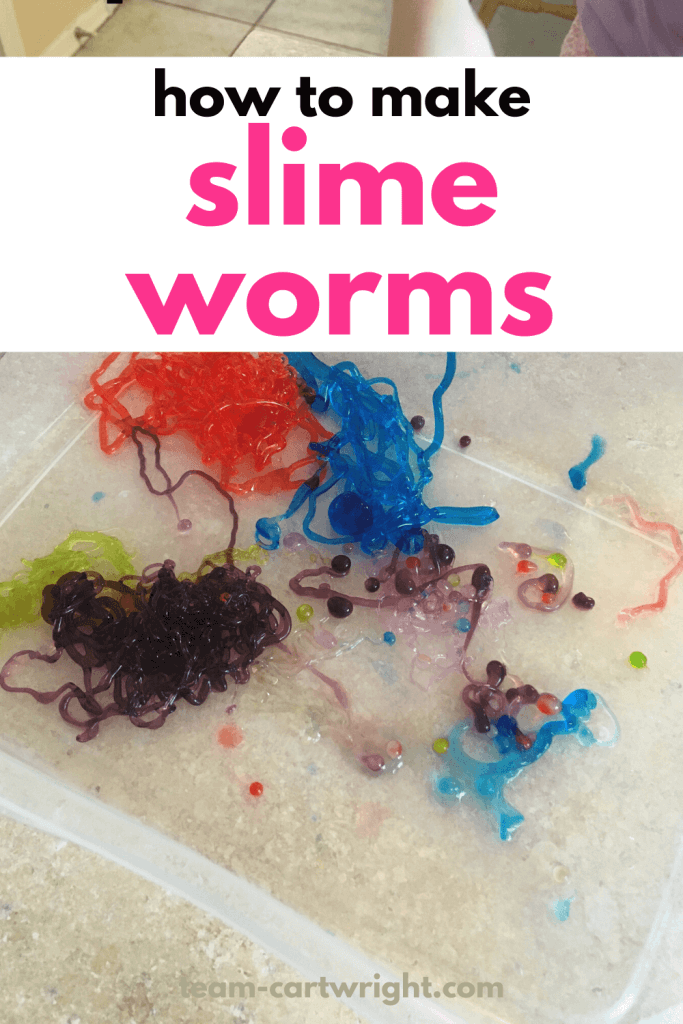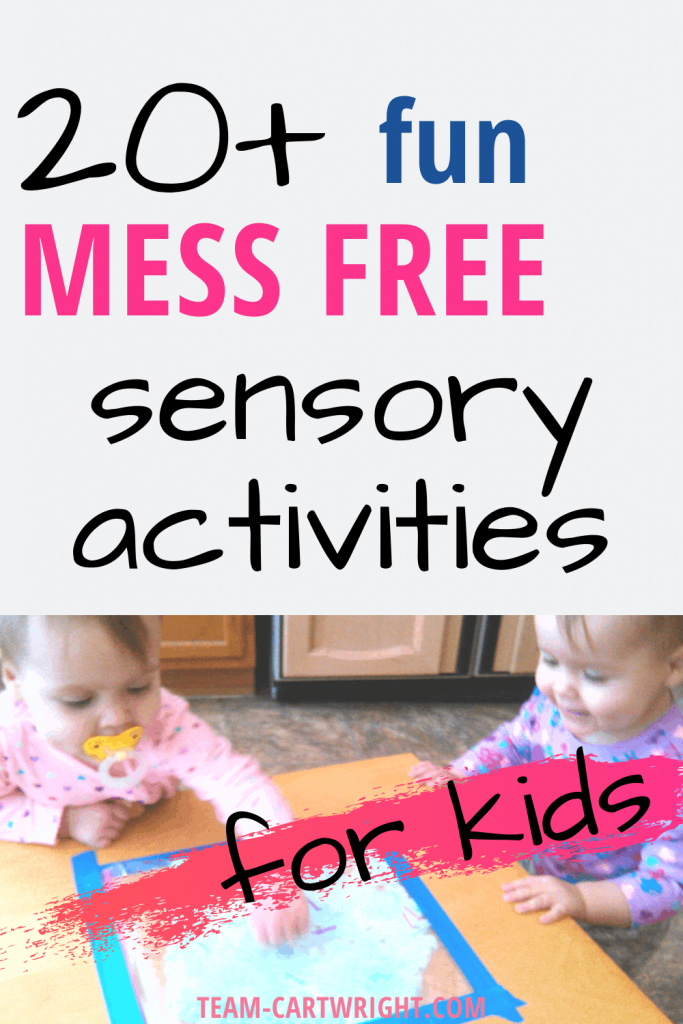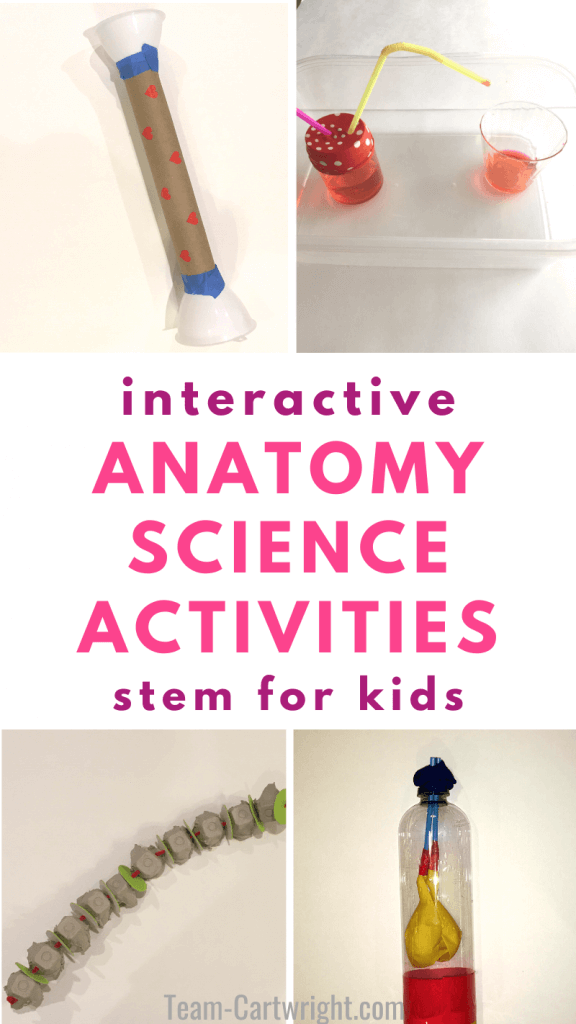 Tweezers
Tweezers
are perfect for science experiments with kids! They help you add small amounts of ingredients together, pick up small items, and boost fine motor skills.
Tweezers can be sued for all sorts of learning activities with kids, so they are helpful to have on hand normally. They can be very beneficial if you have a child who isn't too comfortable touching certain textures as well. They can manipulate slime with the tweezers if they don't like it on their hands, for example.
Tongs can be used as well if that is what you have, but tweezers made for little hands do work best. They are also great if you are using reagents that you don't necessarily want your kids sticking their hands into too much.
Funnels
Funnels
are another way to help you contain mess when pouring. And they are just fun for kids to play with.
A set of funnels is a great addition to any at-home science kit. Besides helping to eliminate mess, they encourage independence because they make it easier to pour into small containers. And they can make it easier to observe one material flowing into another because it slows it down a bit.
Funnels are also perfect for sensory bins. You can use them with sand, rice, really any small sensory bin filler works. You can make interesting patterns by using a funnel with sand.
Cheap funnels can be found in lots of places, and I think it is helpful to have a few different sizes.
Baking Soda and Vinegar
Baking soda
and vinegar
are common kitchen items. And they are perfect for science experiments with kids.
Yes, you can make a volcano with them. But even with this simple reaction you can do so much more. Make your own fire extinguisher, make oozing pumpkins, blow up balloons, make rockets, and more. And while yes, these all use the same basic reaction, my children are never tired of it.
As individual items, these two materials are very helpful. You can do pH experiments, use them to make bath bombs, make 2 ingredient snow, and more.
Always have these two items on hand and you can create STEM fun.
Food Coloring
I have a love-hate relationship with food coloring
. On the one hand, pretty colors that excite kids. On the other hand, a big potential mess. (And if you have more than one kid sometimes fights over who gets to use which color first.)
But I do think the benefits outweigh the messes. Color changes can make reactions and physical changes easier to see. And naming colors helps to boost descriptive vocabulary.
Even if you just give your child different colored water to play with and mix, that's great. They are exploring and learning. Plus they get the chance to see themselves as scientists, which goes a long way to get kids excited about STEM fields.
A Few More Helpful Items for Homeschool STEM
There are a few more items that can be helpful to have on hand. These are all basic household items, but know that they can be extremely helpful for at-home science activities.
Craft Sticks: Good for stirring and experiencing textures if your child doesn't want to actually touch something. (AKA, a poking stick.)
Toothpicks: Also good for mixing and poking. They can be used to make shape models and other displays. You can use them to make DNA models or constellations, for example.
Masking Tape/Painters Tape: Use this for labeling, making zones on your work surface (helpful with multiple kids), and holding models together.
Life Water 1 Liter Bottles: This is an oddly specific item, and it isn't one you need to have on hand all the time. But keep it in mind. This particular brand has a long straight design and a label that comes off easily. We used it for our lung model, and it is perfect for lava lamps and sensory bottles.
Q-Tips: Q-tips are also great for poking and manipulating things without actually touching them. They can be used to paint, and they can be useful for adding small drops of solutions to other solutions.
Crayons and Paper: Even if your children can't write yet, it is still a good idea to have paper and crayons (or other art supplies) on hand. Encourage your kids to draw what they see or draw their predictions of what will happen in your experiment. This also gives you a fun way to remember all the science you have done.
Science At Home for Preschool and Toddlers
It can be a bit scary to do your first few science experiments with your preschooler, but the more you do it the easier it gets. And a big step to being willing to start trying is to feel you are prepared. Having these items ready to go will make your science activities run more smoothly.
You can do science with your preschooler or toddler. And you can rock it.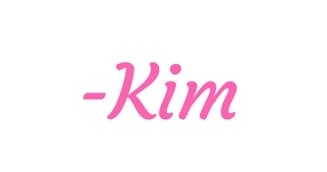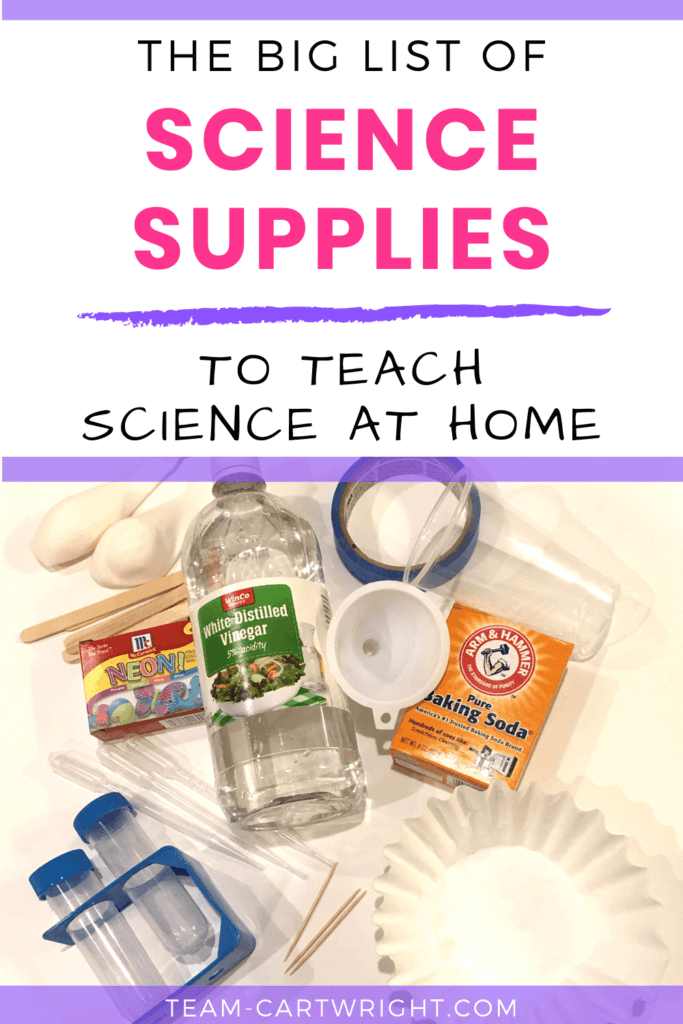 Let us improve this post!
Tell us how we can improve this post?