Cauldron Bath Bombs for Kids!
My kids adore bath time. And I can't say I blame them, it is pretty nice to relax in a warm tub. Add in a few toys and it's a nice time.
The best way to take it up a level is to add in some color or a soothing scent. Maybe some bubbles or relaxing bath salts to really make it amazing. We can do all that, and get the kids involved in the preparation. (Oh, and add in some science.)
We are making cauldron bath bombs for kids. (And your kids can totally help make these!!)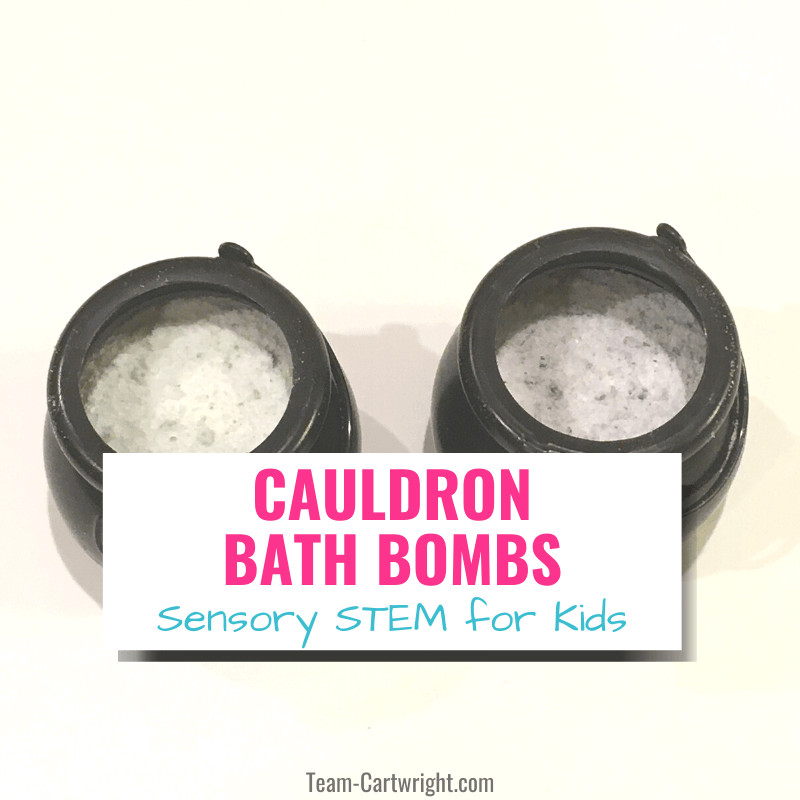 This post contains affiliate links. Please see my disclosure for more info.
Cauldron Bath Bombs for Kids
I know, cauldron sounds a bit ominous. But hear me out because these are actually amazingly versatile.
What is a cauldron? It's a big metal pot. That's the definition, but we can take it much further than that.
What do cauldron's make you think of? I think of witches and Halloween. But I also think of Harry Potter and magic. And in the spring I picture pots of gold for St. Patrick's Day.
These pots work for cooking themes, magic themes, and rainbow themes. So they are worth checking out for your kids. Here is how to make them.
Supplies for Cauldron DIY Bath Bombs
There are lots of ways to make different bath bombs. These supplies are for some that will fizz up in the tub and color the water. Plus they smell pretty nice.
1 Cup Baking Soda
1/2 Cup Epsom Salts
1/2 Cup Corn Starch
1/2 Cup Citric Acid
1 Tbsp Melted Coconut Oil
1 Tsp Water (maybe more)
Food Coloring
Plastic Dropper
Cauldrons
I fully admit seeing cauldron on a list of supplies is a little strange. But they aren't that hard to find. If it is around Halloween or St. Patrick's Day, check out your local dollar store. That's where I found mine.
I've seen them at Party City and Target (again, around those holidays) as well. If you are looking online check out these: plastic cauldrons from Amazon
I used lavender Epsom salts (I got them at Walmart), which made these bath bombs extra soothing. If you are into essential oils you can add a few drops of those as well. I don't use essential oils, so I can't make any recommendations on what to use. Just be sure to keep safety in mind.
How To Make Cauldron Bath Bombs with Kids
These are the perfect bath bombs to put together with your kids. You mainly need to mix the ingredients together, nothing fancy. This makes it great practice for kids in measuring.
Step One:
Mix the baking soda, citric acid, corn starch, and Epsom salts in a large bowl. Use a spoon to make sure the ingredients are well mixed.
Step Two:
Gently mix in the coconut oil. (If you microwave it to melt it, make sure it isn't too hot when you add it.)
Step Three:
Add in your food coloring. If you want to make bombs of different colors, divide the mixture into different bowls first.
Add the coloring a few drops at a time and mix gently. It will fizz a bit, and you want to minimize that by going slowly. The more drops you had the stronger the color will be in the bath.
Don't put in too much food coloring. Your mix might not look particularly dark, but the bathwater will still be very colorful.
Step Four:
Add in a few drops of water. Again, you will want to go low with this. The goal of this step is to allow your mixture to take and hold shape. This is important if you are making balls or eggs, but since we are using cauldrons you don't need to worry as much.
The whole cauldron is put into the bath, so it isn't as important for the bath bomb to set.
---
More Activities Your Kids Will Love
---
Step Five:
Fill your cauldrons! Then set aside for at least 12 hours. (Again, this is more important with shaped bath bombs. But it doesn't hurt to do it for these as well.)
Now all you have to do is give your child a bath, and hand over the cauldron for them to enjoy!
Bath Bomb Safety
As with all things, safety first. Remind your child that these are not for eating. Be careful that when they use them in the bath they don't get any in their eyes.
If your child is sensitive or allergic to any of these ingredients don't make these.
These bath bombs can make the bottom of your tub a little slick, so make sure your child stays seated while using them.
Bath Bomb Bonus
A fun way to take these bath bombs for kids up a notch is to add a little surprise inside. It's really easy. Before you fill the cauldrons, put a small plastic toy or trinket inside.
As the bath bomb dissolves it will reveal the surprise!
We used gold coins and rainbow rings for St. Patrick's Day. For Halloween, you could use a fun spider or spooky plastic toy. And for Harry Potter, well, magic can do anything so whatever you feel your child would like, they can make out of their potion.
Just make sure whatever you put in the cauldron can handle being submerged in water.
---
More Must Try Activities!
---
The Science of Bath Bombs
I go into full detail on how bath bombs work and what each component does in this post: Easter Egg Bath Bombs. I suggest your check it out, as it is pretty interesting how these bath bombs work.
The short version is here though. Your baking soda and citric acid are creating a volcano reaction. (Think when you mix vinegar and baking soda with your kids.)
These two powders mix when they dissolve in water to create carbon dioxide and water (plus some dissolved ions), and this is the fizziness you see. This is also why you don't want to add too much water to the mix when you make these bath bombs. Once the reaction is done you can't do it again, so you don't want to use it up before it is in the bath.
The Epsom salts are to be soothing, as is the lavender scent that is in the ones we used. The cornstarch adds bulk to the bath bomb, and the food coloring makes the bath bomb and your bathwater pretty.
St. Patrick's Day Bath Bombs
One great way to use these bombs, as I mentioned, is for St. Patrick's Day. Who doesn't want to find the pot under the rainbow?
You can use green food coloring and place gold coins or rainbow rings in the bottom to pop out and surprise your child.
Halloween Bath Bombs
Cauldrons are kind of a staple for Halloween decor, so why not take it to the bath? It will add some spooky fun to getting clean.
I like the idea of green food coloring for this one as well, but dark purple could be pretty cool too. For a bonus, surprise try a plastic spider, maybe a skull ring, or other fun small Halloween toy. (Check your dollar store for ideas.)
Harry Potter Bath Bombs
There is no need to wait for a holiday to use these bath bombs. We can enjoy Harry Potter year-round. Make your bath bombs the colors of your house. Here are the colors to help you out:
Gryffindor: Scarlet and Gold.
Ravenclaw: Blue and Bronze.
Slytherin: Green and Silver.
Hufflepuff: Yellow and Black
It would even be fun to add a house color to your bath bombs, then add a layer of uncolored bath bomb mix to the top so you get a surprise when you submerge it in water.
You can put anything your child likes into these bath bombs as a fun surprise to pop out. After all, anything is possible with magic.
Enjoy The Fun of Homemade Bath Bombs!
These bath bombs are a lot more flexible to make than the more traditional kind because you don't have to worry about maintaining the shape. They just use the cauldron. And you can create all kinds of magic with them.
So get creative, and have fun!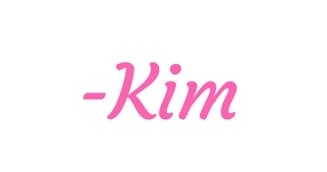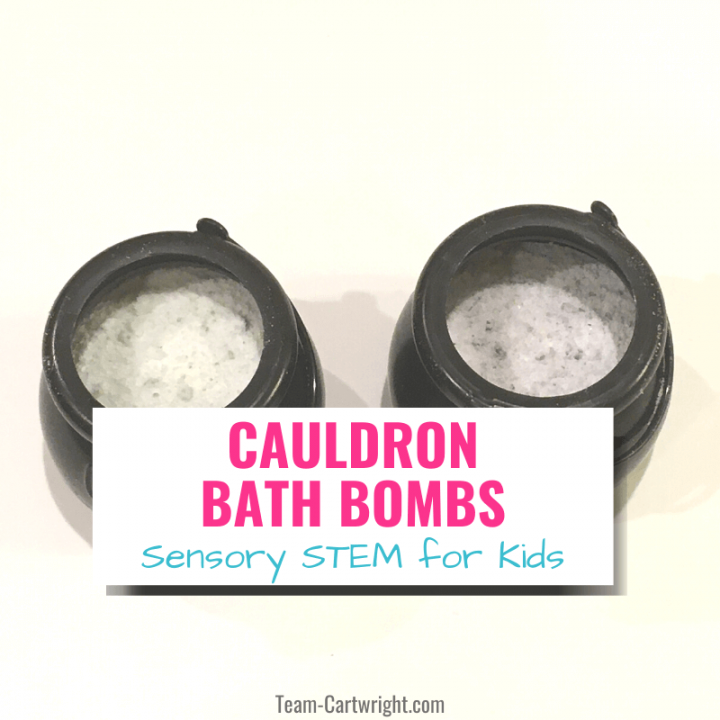 How To Make Cauldron Bath Bombs with Kids
Yield:
4 Cauldron Bath Bombs
Additional Time:
12 hours
Total Time:
12 hours
25 minutes
Create bathtime magic with these cauldron bath bombs. Perfect for holidays or just fun year-round!
Materials
1 Cup Baking Soda
1/2 Cup Corn Starch
1/2 Cup Epsom Salts
1/2 Cup Citric Acid
1 Tbsp Coconut Oil (melted)
1 tsp Water
Food Coloring
Tools
Small Plastic Dropper
Small Plastic Cauldrons
Small Surprise Toy (optional)
Instructions
These bath bombs are pretty easy to put together. And because you use the whole cauldron in the tub, you don't have to worry about the bath bombs holding its shape. That means you can pack it in tightly and not use too much water. (That means better results in the tub.)
Add 1 cup baking soda to a medium bowl.
Add in 1/2 cup Epsom salts.
Add in 1/2 cup corn starch.
Add in 1/2 cup citric acid.
Gently mix everything together.
Stir in 1 Tbsp melted coconut oil as best you can.
Add in your food coloring. Spread the drops out and mix carefully so as not to cause too big of a reaction.
Add a few drops of water to help the mixture stick together slightly, but not too much water.
Add a surprise toy (if using) to the bottom of the cauldrons.
Gently press the mixture over the toy in the cauldrons.
Let sit overnight.
Place in the bath and enjoy!
Notes
Tips

Add in the food coloring and water carefully, you don't want too much liquid at once.
Make sure your child is careful with the ingredients. They are not to be ingested and should not get in anyone's eye.
Be careful when using bath bombs in the tub as they may make the bottom of the bathtub slippery.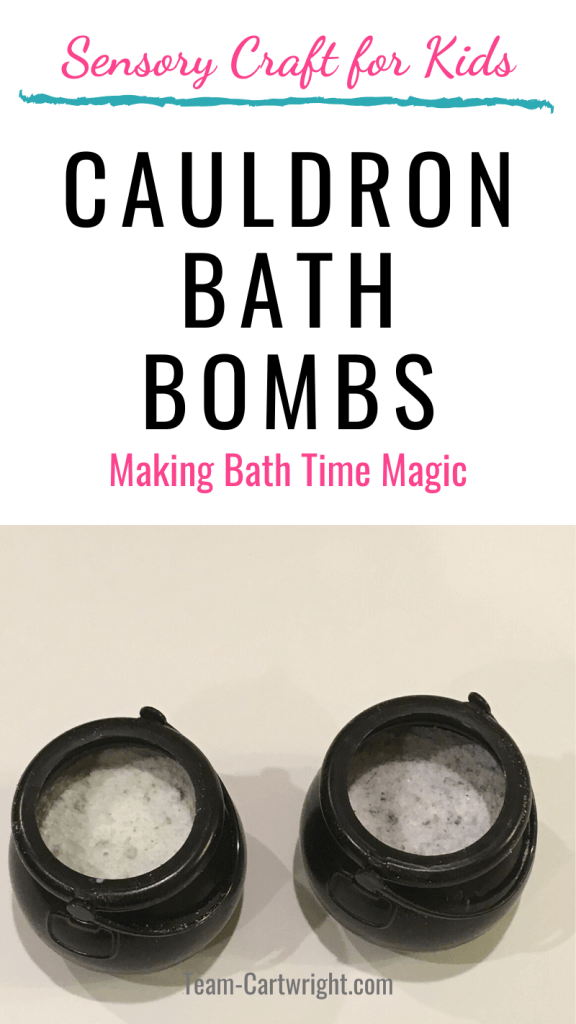 Let us improve this post!
Tell us how we can improve this post?