How To Make a DIY Cardboard Busy Boards
As soon as your sweet baby turns into a toddler, they get BUSY.
You know what I mean. They want to touch everything. They want to explore everything. Basically, they want to get into anything and everything they can get their hands on.
This desire to explore can be wonderful and fueling this wonder is important for building scientific curiosity and a desire to learn as children grow.
But it can also lead to a lot of trouble.
We can channel this behavior though, and we can DIY it cheaply. Let's make DIY cardboard buys boards.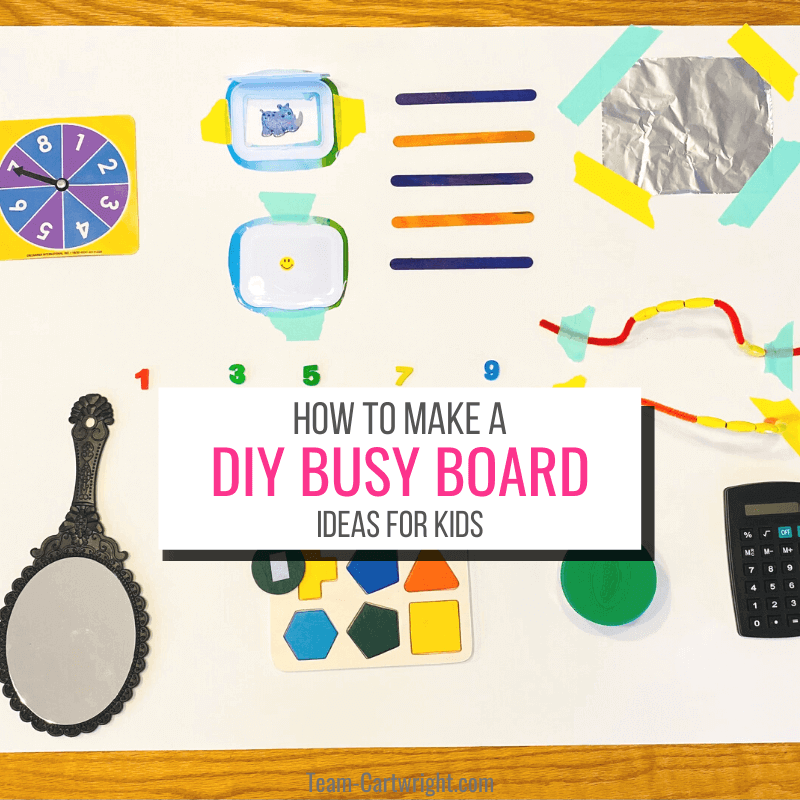 DIY Busy Boards for Toddlers
Busy boards are perfect for doing just what they are named for, they keep toddlers busy. You can purchase this sort of activity board. But I didn't want to spend that much money. I've also seen some truly amazing ones that have been made out of wood. They are pretty cool looking, but I don't have that type of skill.
But don't worry, you can make one really easily and on a tight budget.
(And if you like more DIY activities, check out this kids activities article from Porch.com!)
How To Make DIY Cardboard Busy Boards
I'm going to do this a little differently than I do most of my activities. We're going to start with how to construct your busy board and then talk supplies.
The reason for this is pretty simple. There are just so many things you can add to your board!
The thought of putting together something like this for your child can be intimidating, but you will see that it can be as easy as you want it to be. You can use whatever you have available. Your child will love what you put together.
Step 1: Choose Your Cardboard
The first step is to pick out what you are going to use to make your busy board. And yes, you have options.
Poster Board
I think poster board is a great option because it is cheap and easy to work with. You can get colors or keep it simple and go with white. Plus it is cheap, so you don't have to worry if part of it gets ripped or messed up a bit.
A downfall of poster board is that it can't support some of the heavier items you sometimes see on busy boards. That's not really a big deal. I know there are a lot of amazing boards with big latches and lights on them, but you don't have to go that big for a really fun board.
Foam Board
Foam board has a lot of the same benefits as regular poster board. It's pretty cheap and pretty easy to work with.
The cons of this cardboard busy board base are that it does take a little more work to cut through. Nothing too hard, but you might need to branch out beyond scissors.
The pros of this base are that it is much sturdier and can hold heavier items. It also holds up to wear and tear a little better.
---
You have got to try these fun activities.
---
Cardboard Boxes
Yes, cardboard boxes can be amazing as busy board bases. You can cut up an old box that you have or use the whole box.
Cons of this base are that most boxes have printing of some sort on them. That's not a big deal to me, but I know it can challenge the aesthetics of the board. Yes, you could paint it. But the goal is to get a board together quickly and easily without extra steps.
The pros are that you can get sturdy cardboard easily. If you are like me, you have boxes in the garage you could grab right now. In lots of sizes actually. Easy accessibility makes it much easier to put this activity together.
Bonus, you have options with this base. You can cut your box apart and use just a flat sheet. Or you can utilize the whole box and make a 3D busy board (box?) activity. Either way, it's super fun.
Step 2: Choose and Attach Your Busy Materials!
I'm going to go a little out of order here and discuss adding materials to your board before we go into the list of potential items.
Safety First
The key rule to adding things to your busy board is safety first. That means everything is securely affixed to the board and is safe for the age of the child playing with it.
Any parts that could potentially be ripped off need to be big enough so they can't be swallowed or cause other problems. And any wear or problems need to be fixed pretty quickly.
I would also make sure to use this as a supervised playtime toy, especially with young toddlers.
Spacing
Try not to overcrowd your busy board. I know it is tempting to add every fun thing you can think of, but make sure there is enough space for your child to really focus on that particular item.
Skill Level
Keep your child's skill level in mind. The big benefit of making your own board like this is that you can customize it to your child's developmental level.
So younger toddlers might really enjoy sliding buttons back and forth on a ribbon or touching different textures. Older toddlers and preschoolers might like more complicated activities like zippers or latches.
---
Your toddler will love these!
---
Big Tip
One last big tip on making a busy board for a child of any age. Do not put something on the board you don't want your child to be able to do. By this I mean if you have a particular type of latch or lock on a gate or door you use to keep your child safe, don't include something like it on the board!
I am all about helping my kids learn and develop life skills. But if I have a door with a locking system that I don't want my littles to be able to get through, I am not going to hand over a tutorial. So keep that in mind when assembling your board.
Items For a DIY Cardboard Busy Board
Time for the fun part, picking out what to put on your board! This is not an exhaustive list by any means, but it is a good start.
Zippers
You can get zippers through Amazon or craft stores. Easy and simple, just glue it to your board and your child can play with it.
Buttons/Beads
Buttons come in so many fun shapes and colors! Take some big buttons, thread them on a ribbon, and glue the ends of the ribbon on your board.
Babies and young toddlers can slide the buttons back and forth. As your child gets older you can talk about colors and do some simple counting as your move the buttons around.
Calculator
Yes, this sounds silly. But you can get calculators of all different sizes at the dollar store. Grab one and glue it to your board. They are fun buttons to push and again facilitate a number of conversations as your child grows.
---
Have you found the free printables yet? Check them out–> Click here!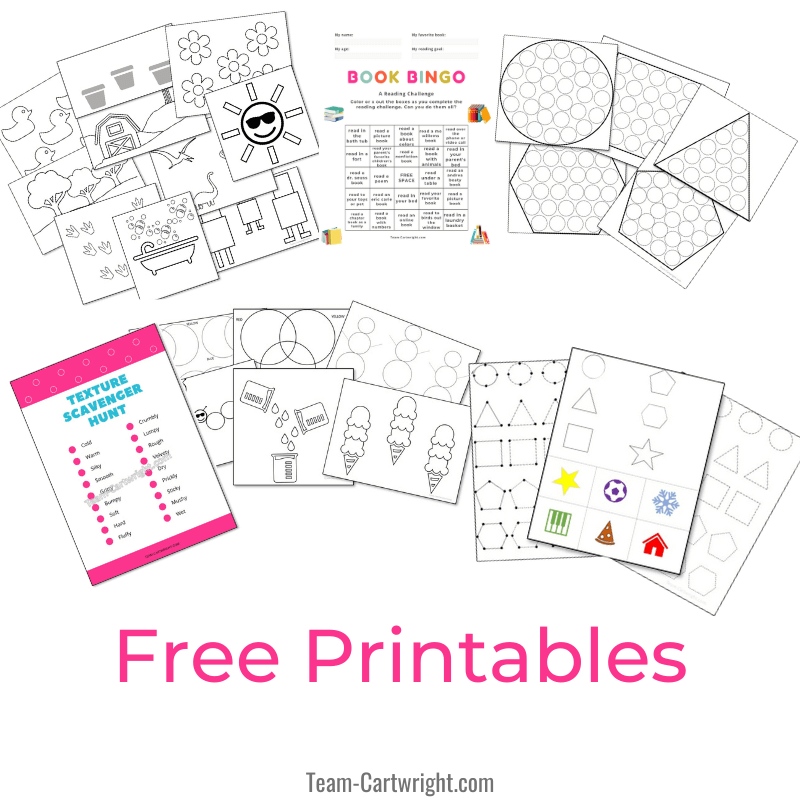 ---
Color Wheel
Take a separate piece of cardboard and cut it into a circle. Divide the circle into several pie pieces and color each one a different color. Take a round head fastener and attach the circle to your board through the middle to make a spinning color wheel!
Pipe Cleaners
Pipe cleaners are a fun fuzzy texture and come in so many colors. You can glue the entire length of the pipe cleaner to your board for your child to explore the texture. You can also attach the ends of the pipe cleaners to the board so it arches up a bit to allow your child to shape it a bit.
Bottle Tops and Caps
Take a bottle and cut the top part off. You can then glue this to your board so your child can practice twisting the lids on and off.
Yes, this is a big one to be watching the size of your lids. Make sure they are big enough to not get swallowed.
Wipe Tops
Wipes, what can't they do? After you finish your next pack cut that snap top lid off the package. Glue it to your busy board for your child to open and close.
If you want to up the cuteness you can attach pictures underneath for your child to play peekaboo with!
Toilet Paper Tubes
Grab some more pipe cleaners and thread one through a toilet paper roll. (You might want to cut the roll in half to save on space.) Glue both ends of the pipe cleaner to your board so your child can spin the roll.
Fabrics
You can make an entire board just from different fabrics! Felt, satin, cotton, linen. They all have different feels to them.
Head to your fabric store and see what sort of scraps they have available. Not no, you don't have to make the board looks super cute. Just tape the different materials down and let your child explore.
You can take this one up a level by putting other materials under your fabrics to create little pillows of sorts. Add cotton balls for a soft touch or tissue paper for fun crinkle sounds.
Other Textures
Foil, wax paper, tissue paper, puffballs, cotton balls. They all feel different. Tape those down on your board for your child to explore. As your child touches things you can talk to them about what they are feeling. This sort of descriptive talk helps build vocabulary.
Bells
Get some fun bells, tie them to a ribbon, and attach it to your board. They will create fun sounds for your child to play with!
Mirrors
Head to your dollar store and buy a cheap compact or mirror to add to your board. Toddlers love to look at faces, and they especially love seeing their own. You can encourage them to talk about feelings as they make faces in the mirror too.
Dollar Store Puzzles
I found some great wooden shape puzzles at the dollar store. I added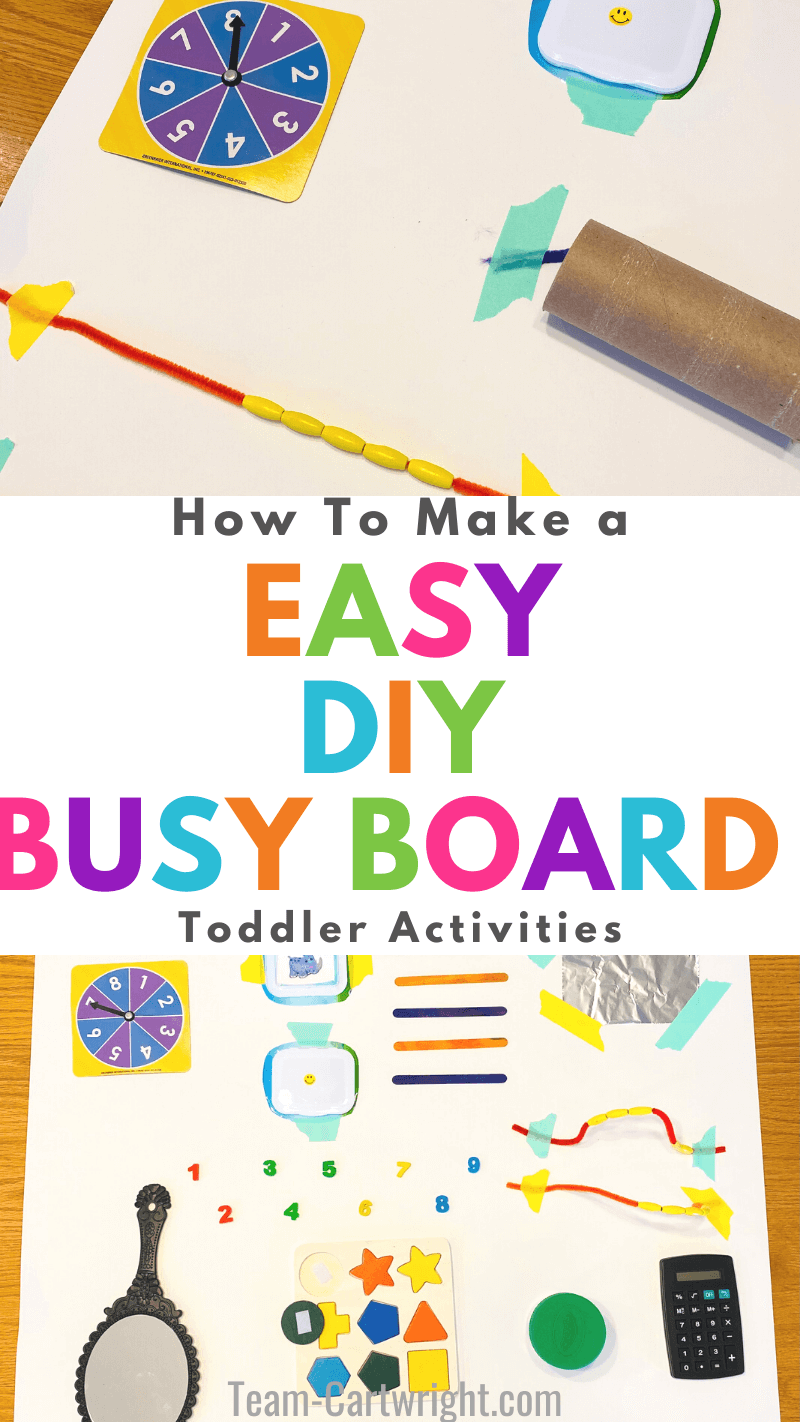 Easy DIY Busy Boards for Toddlers
The best part of these easy DIY cardboard busy boards is that you can recreate them as much as you need! Is your toddler in need of new challenges? Take the items off your board and try new ones. Board gets too beat up? No problem, it was so cheap you can make a new one! (And recycle as much of the old as possible.)
Every child needs challenges they can try on their own, and busy boards are a great way to provide that in a safe environment. So get to creating!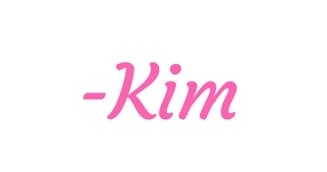 ---
Let's find your next fun activity!
---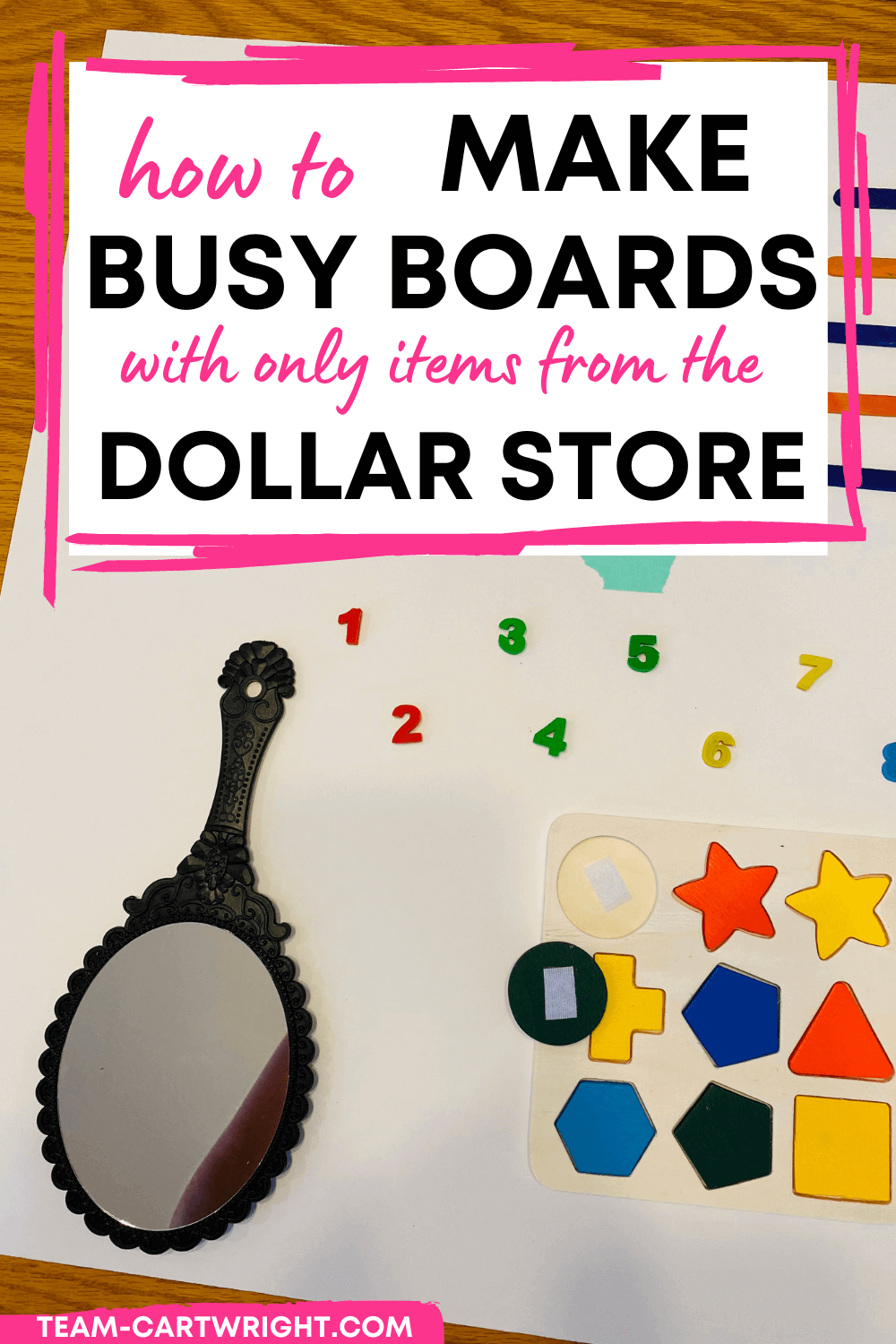 Let us improve this post!
Tell us how we can improve this post?