DIY Confetti Poppers for Kids!
Are you looking for a fun and easy party favor for your child's party? Or just want a fun arts and crafts project to pass an afternoon? DIY confetti poppers are where it is at.
These poppers are so simple to make, and yes you can learn a bit from them too! You can even make a fancy version of these for adult parties. (Although I am more likely to find myself at a kid's party than a grown-up soiree these days!)
Grab a balloon and a toilet paper roll and get ready for some fun! here is how to make your own confetti popper.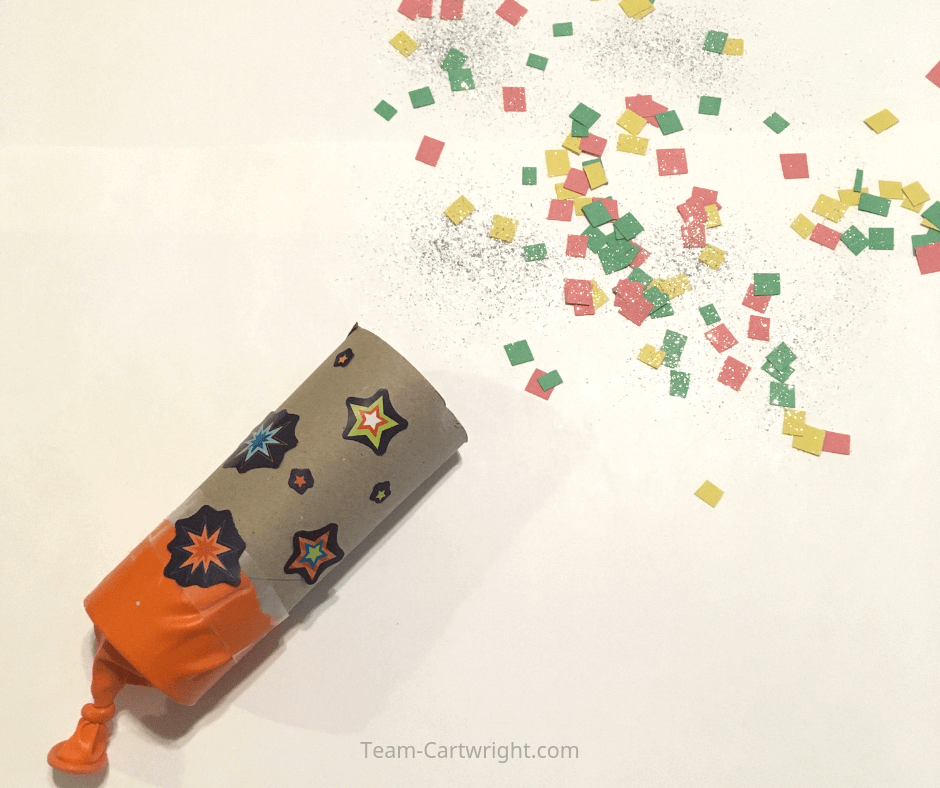 DIY Confetti Poppers For Kids
I will say these homemade balloon poppers are perfect for New Year's Eve. Or New Year's Eve day, which is when we played with them. (Does anyone else do a new years eve party during the day with their kids?)
I think we might make more other times too. They were too much fun!
How To Make DIY Balloon Poppers
Materials:
Toilet Paper Tube
Balloon
Confetti
Decorative Supplies
To Make:
Take a balloon and cut the top part off. Take that open end and put it on the toilet paper tube. Tie the end of the balloon as normal.
Take some tape and secure the balloon into place. Washi tape is particularly cute for that, but use whatever you have.
Time to decorate your popper! We used stickers for ours. Fast and easy. If you are making these for a party you can cover them with scrapbook paper or tissue paper.
Filling Your Homemade Confetti Popper
It isn't a confetti popper without confetti. I know, that sounds like a big old mess. But it doesn't have to be.
Cut up paper into small squares. Smaller ones fly farther, but bigger ones are easier to clean up. So the choice of size is up to you.
You can also add in lightweight ribbon or, dare I say it, glitter. Whatever you fill your popper with just needs to be very lightweight so it can fly.
Using Your Homemade Confetti Popper
These poppers are super easy to use. Put your confetti filling into the open end of the toilet paper tube. Pull back the balloon and then let go!
You will hear an audible pop and the confetti will go flying! The farther back you pull the balloon the farther the confetti will go.
Then grab up that confetti, refill your tube, and pop again!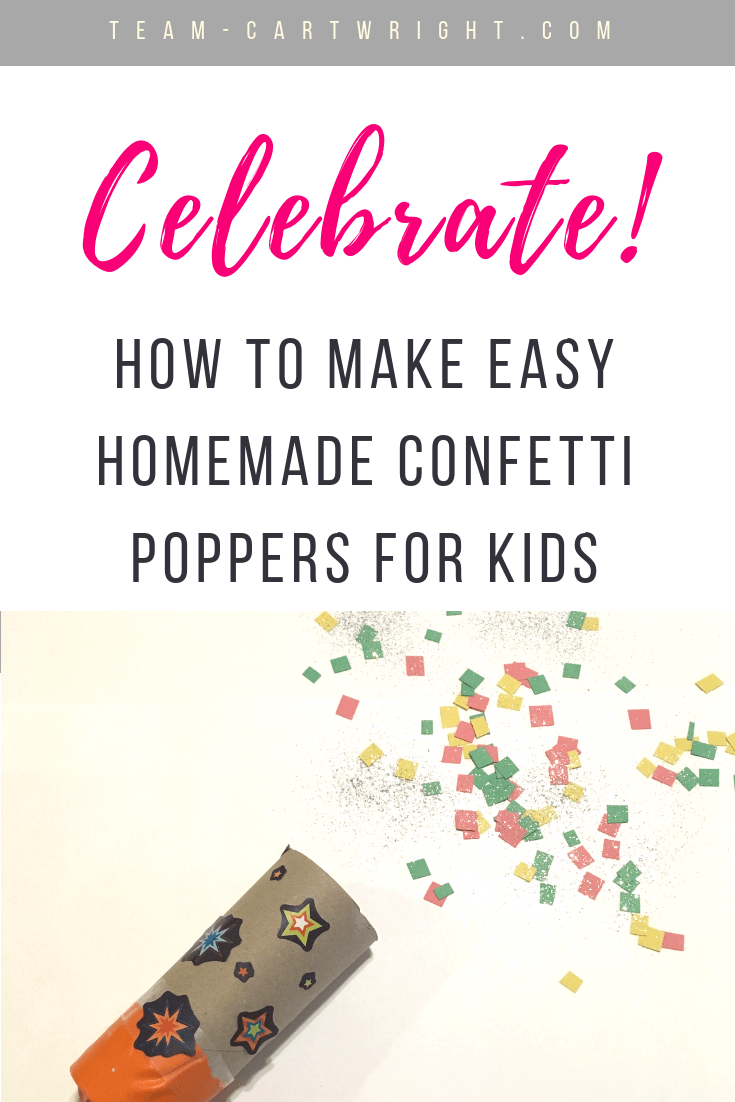 The Learning Side of Homemade Poppers
This is more than just a way to celebrate or have a fun afternoon. There is some real learning going on here!
Fine Motor Skills
You can work on fine motor skills by preparing the confetti. Have your child practice cutting skills by cutting paper into strips and then squares to make the confetti.
Younger children can rip the paper to make their confetti. This works fine motor skills without actually using scissors. (Helpful if you are a nervous nelly like me.)
Pincher Skills
Toddlers work on their pincher skills by picking things up with their thumb and pointer finger. Confetti is excellent for this!
Creative Thinking
Decorating these alone unlocks creative ideas. But challenge your child to think about what they should put into the poppers. Should the confetti be big or small? Let their imaginations go.
Number Sense
Grab a little number sense practice in by doing a countdown to popping. Counting is an important skill, and so is being able to count backward. Being able to count down to zero increases awareness of how numbers relate to each other, building number sense. (Get more number sense activities here—> Number Sense Fun!)
Cause and Effect
These poppers are a very clear example of cause and effect. Pull back the balloon and send the confetti out! (Plus it is a fun way to practice cleaning up after we make a mess.)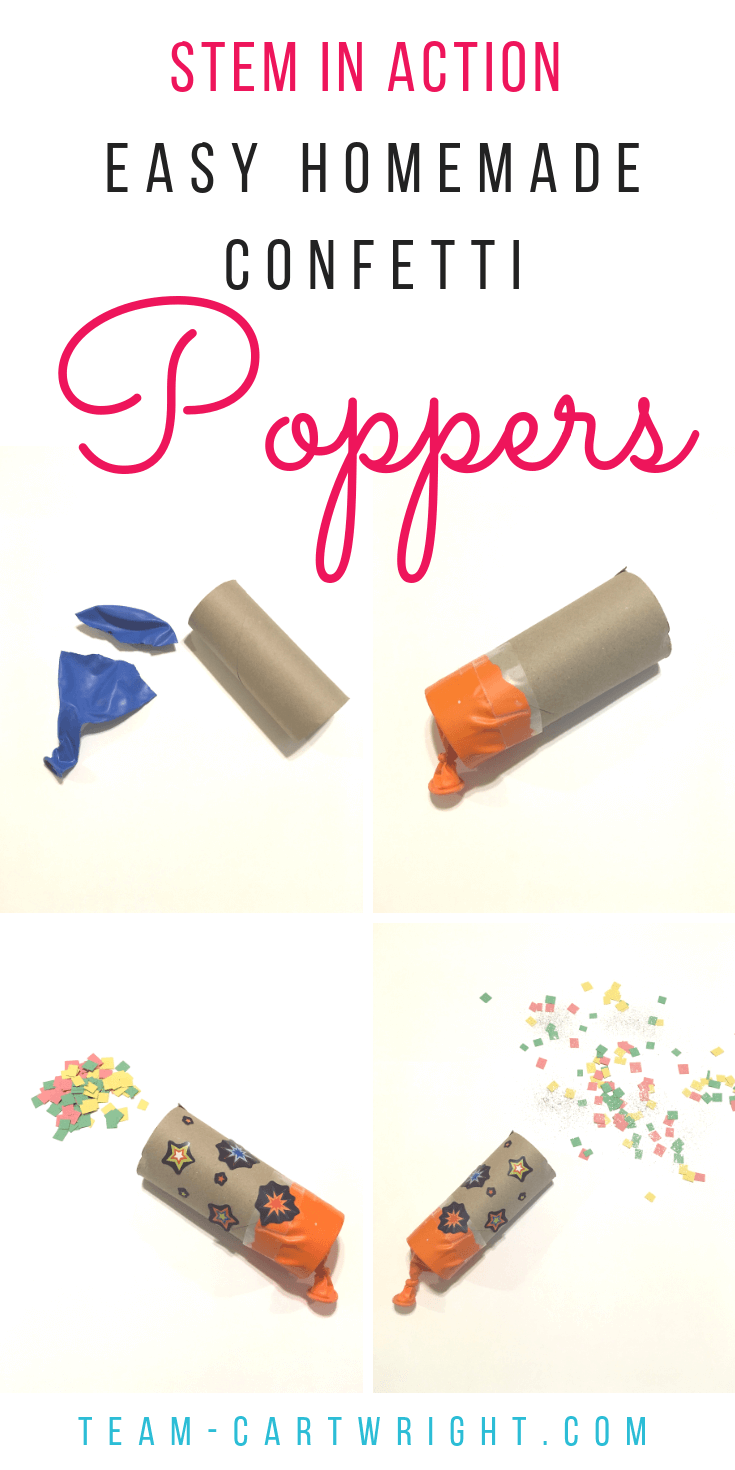 The Science
Oh yes, there is some real science you can explore here too!
Sounds
How are sounds made? The short answer is vibrations. Vibrations in the balloon create waves in the air that are picked up by the ear.
Can you make a louder sound with your popper? What about a quieter one? Does what you put in the popper impact the sound?
Learn more about sounds here—> Simple Sound Science for Kids
Projectiles
You are essentially creating a projectile here. How far can you get the confetti to fly? Does the angle of the popper impact that flight pattern?
A fun game is to tape a circle on the floor and see if you can get as much confetti to land in it as possible.
Potential and Kinetic Energy
Potential energy is energy that is stored to be used in motion. Kinetic energy is energy in use. When you pull the balloon back you store up potential energy. When you let go the balloon flies and that energy is converted to kinetic energy!
Learn more here—> Potential Energy for Kids
Newton's Third Law of Motion
These homemade balloon poppers also help demonstrate Newton' Third Law of Motion. Don't worry, you know this one. This is the idea that for every action there is an equal and opposite reaction.
When you pull back and release the balloon it is in motion. You aren't actually throwing the confetti anywhere. The balloon hits the confetti and transfers the energy to the confetti, sending it flying.
Enjoy the Festivities!
These poppers are great for kids at any holiday or birthday. (They could also be good gender reveal confetti poppers!)
Decorate, learn a little, and celebrate away!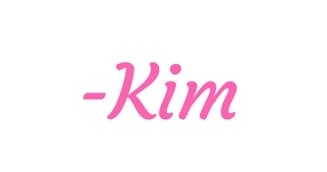 DIY Confetti Poppers for Kids
Make a simple and fun confetti popper with your kids!
Materials
Toilet Paper Tube
Balloon
Tape
Stickers
Construction Paper/Confetti
Glitter (Optional)
Instructions
How To Make Your Popper
These confetti poppers are easy to put together, but if you are making them with younger children you might need to assist them.
Take a balloon and tie the opening as you would if it was inflated. (But do not inflate the balloon.)
Cut the top half of the balloon off.
Tape the balloon around one end of a toilet paper tube. Be sure it is securely taped and no air can escape around the edge of the balloon.
Let your child decorate the tube. Stickers and markers work best.
How To Make Your Confetti
You can purchase confetti, but making your own offers up a great chance to practice scissor skills.
Larger confetti is easier to pick up and use over and over again. If you are feeling bold, you can add glitter in as well.
Take a piece of construction paper and cut it into strips.
Cut your strips into small quarter inch squares.
How To Use Your Confetti Popper

Once made, it is time to enjoy your popper!!
Fill your tube with the confetti.
Hold the tube in one hand and use the other to pull back on the tied portion of the balloon.
Let go and watch the confetti fly!


Notes
Safety
Always be careful when using scissors with young children.
While it is only paper flying out, you are creating a projectile. Teach your children to never aim their popper at their face or anyone else's face.
Here are more fun activities to try!
Pretty Penny: Can You Clean a Penny with Ketchup?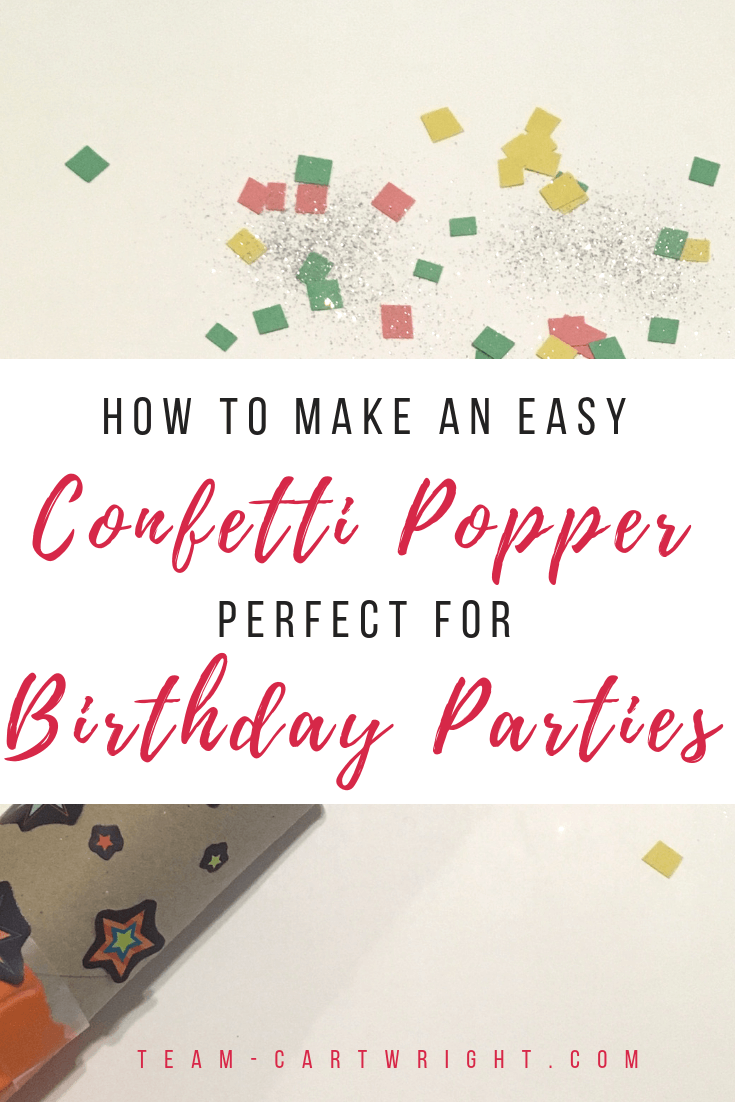 Let us improve this post!
Tell us how we can improve this post?