How To Make Edible Pudding Slime
Pudding is a family favorite in this house. And as a mom, I love it too. I can have a delicious dessert ready in like 30 minutes with minimal effort and I can pretend it's healthy because it's made of milk? Score!
But pudding is good for more than just eating. Oh yes, you can make slime out of it.
I know, I know. Some people might be asking why. But I like to ask why not? It's fun, easy, and entertained my kids. Plus slime is great for sensory learning and diving into the chemistry of how it works.
Here is how to make edible pudding slime.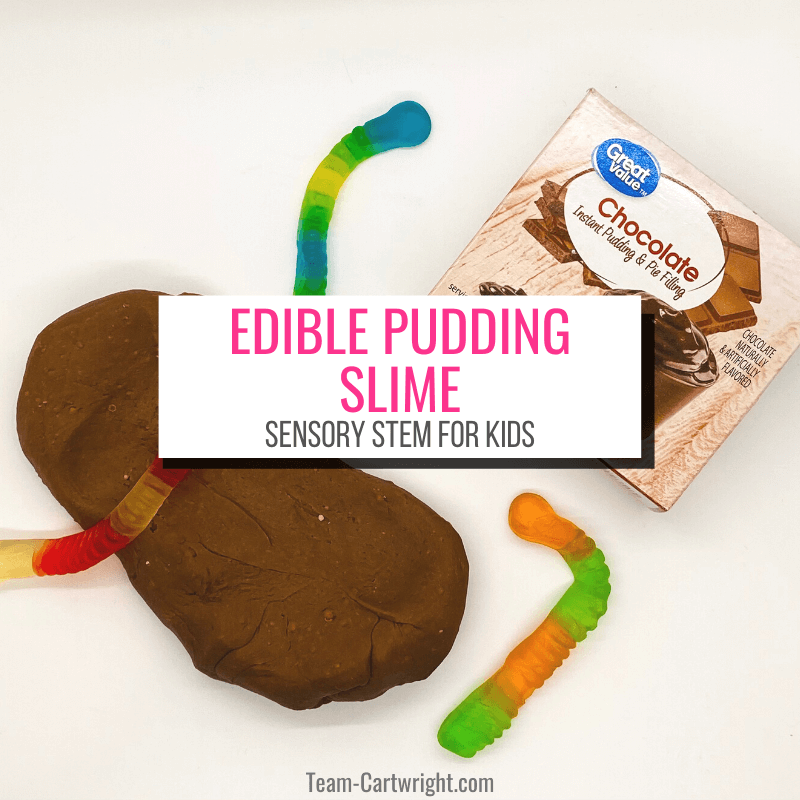 Edible Pudding Slime
This slime is super fun, and it smells amazing. Though honestly? It doesn't taste that amazing. But that's a good thing. It limits snacking.
It does not limit the fun. This slime comes together quickly, uses simple items, and is full of learning. This gives kids a chance to practice their STEM skills as they learn the chemistry behind the slime. And the hands-on sensory experience is so important for littles. (Learn why sensory play is so important here: The Big Benefits of Sensory Play)
You can grab a printable copy of the instructions at the bottom of this post.
Supplies for Edible Pudding Slime
This is a super easy slime and uses ingredients we have on hand all the time. But even if you don't keep pudding handy, it is still a cheap and easy slime option.
Here is what you need.
Instant Pudding Mix
Cornstarch
Water
Food Coloring (optional)
How To Make Taste-Safe Pudding Slime
This slime is super fast to put together and your kids can totally help.
Step 1: Put 1/4 cup of pudding mix into a bowl.
Step 2: Add 1/2 cup of cornstarch. Mix the two powders up lightly. If using vanilla pudding, feel free to add a couple of drops of food coloring to make colorful slime.
Step 3: Start adding about 1/3 cup of water and stir while adding. This is where your slime will start to come together.
Step 4: Keep mixing. (Don't be afraid to get your hands in there. It will make mixing easier.) Slowly add up to another 1/2 cup of cornstarch. The goal is to get the slime to a consistency you like. So if you like it more liquidy, add less cornstarch. If you like it stiffer and less sticky, use more cornstarch.
Step 5: Play with your slime!
Safety and Clean Up
This is a pretty safe activity. Keep an eye on your children while making it so they don't inhale the pudding mix or cornstarch. I also recommend preventing them from eating the powders as well. They won't taste good.
This slime is all made from edible materials, so it is taste safe. Make sure any add-ins you are using are also taste safe or that your children very clearly know what can be eaten.
If there are spills, clean up as much of the powders dry as you can. This is especially true of the cornstarch because as you add water to it you get an oobleck which is awesome but a little messier to clean up.
This slime can be kept in the fridge for a day or two. We prefer to do this as a single-use activity through.
Dispose of this slime in the garbage. Do not put it down the drain.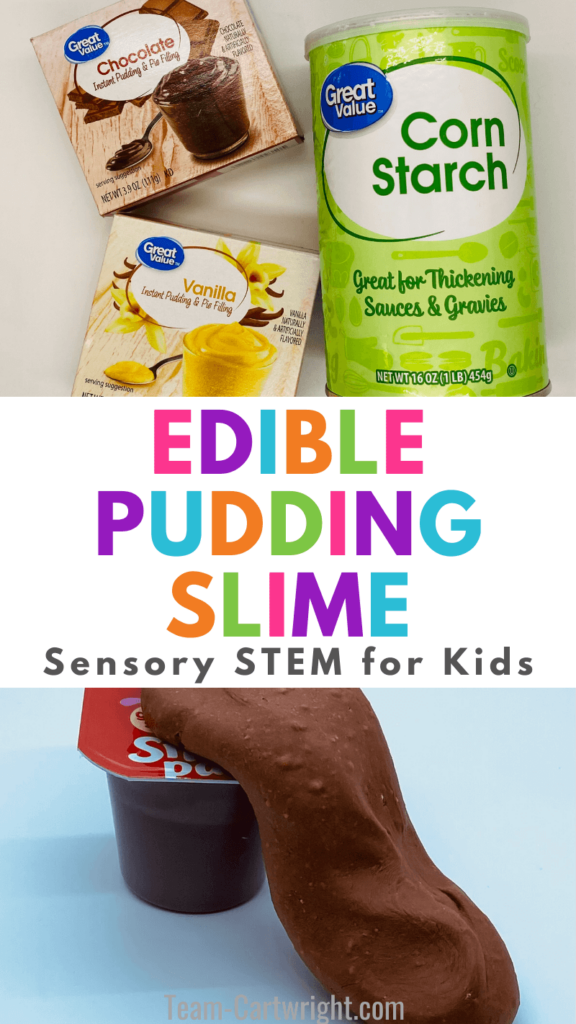 The Science Behind The Pudding Slime
So we've talked about how slime works before. (You can read more here: The Science of Slime.) The short version is that slime is a result of the cross-linking between polymers.
Slimes are non-Newtonian liquids. They ooze and don't have a defined shape, like liquids. But when you apply a force to them they feel hard. A favorite non-Newtonian liquid is oobleck.
We've used ooblecks in several activities before because they are just so much fun. You can get some more details on the science of ooblecks by clicking here.
We use cornstarch and water in this slime, which we know creates the classic oobleck. So with just those ingredients, our mixture would be liquid-like when left alone or pressed on gently, but when you press hard it would feel solid. What takes this to the slime consistency we usually think of is the pudding.
The pudding mix contains gelatin. (You can click here to learn more about the science of how gelatin works to make Jello.) Gelatin is a polymer. This means its molecules are arranged in a long chain.
When the gelatin and cornstarch are mixed with water, we get that cross-polymer linking and end up with slime.
(Get even more on how slime works here: How Slime Is Made)
---
More Must-Do Activities!
---
Ideas for Extra Slime Fun
Slime is fun to play with on it's own. So it can be used just as is.
We can change it up a little bit by adding in a few extras if you'd like. Here are some ideas to get you thinking.
Mud Slime
If you make pudding slime with chocolate pudding you are ready for mud slime. Get a few gummy worms and you have a mud imaginative play experience!
You can also use construction cars or rocks to make a fun construction dig. (Make sure your child isn't actually eating the slime if you are using rocks from outside.)
If you have pipe cleaners you could make a tiny farm!
Bakery Slime
Grab some cookie cutters and start your own bakery! Besides the cookie cutters, you can add sprinkles, small candies, or cute cupcake liners.
Encourage your child to shape fun desserts like cookies, cupcakes, cake, or candies. They can have their own pretend shop or just enjoy the baking process.
Rainbow Slime
If you use vanilla pudding, you can add some food coloring and make fabulous colors.
Rainbow slime can take a little more work, but the result is super fun. Make several small batches and add different food coloring to each one. Then you'll have rainbow colors to play with!
If you are feeling bold, add some glitter. (Remind your children this means the slime is no longer edible.) Add sprinkles or small candies to make adorable pretend cookies. Or just make your own rainbow world!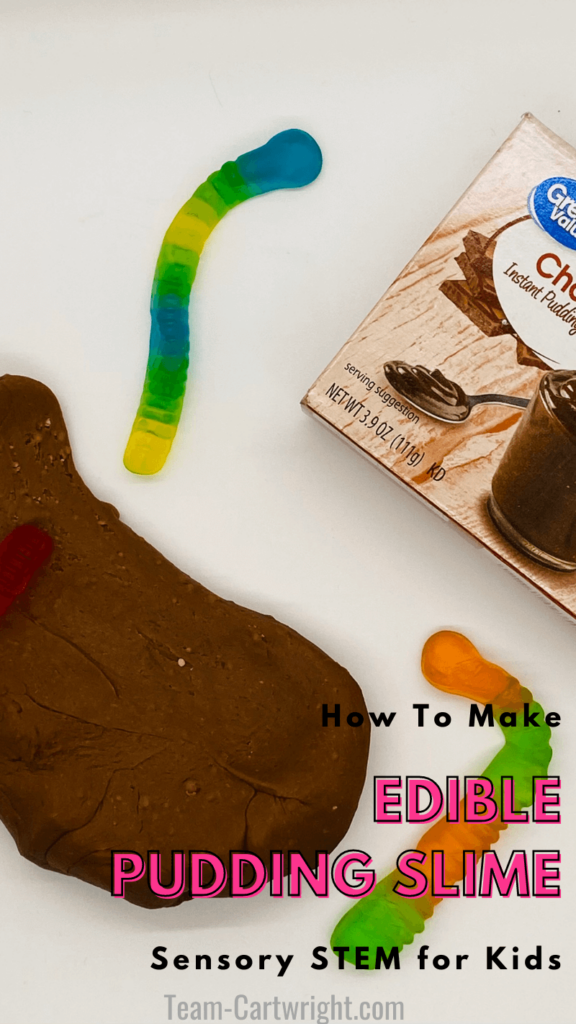 Slime It Up!
Kids never get tired of slime, and the different versions make it easy to reinforce the learning going on. Sensory learning, STEM practice, and happy kids. It's a win.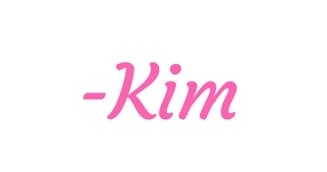 Let's find your next activity!
How To Make Edible Pudding Slime
Total Time:
1 hour
6 minutes
Make simple taste-safe pudding slime your kids will love!
Materials
Pudding Mix
Cornstarch
Water
Food Coloring (Optional)
Instructions
Put 1/4 cup of pudding mix into a bowl.
Add 1/2 cup of cornstarch.
Add 1/3 cup of water and mix.
Slowly add in another 1/2 cup of cornstarch while you mix to get the slime consistency you like.
Play with your slime!
Notes
Safety
This is a pretty safe activity. Just make sure your children are careful with the ingredients and don't inhale any.
Clean Up
Dispose of your slime in the garbage. Do not put it down the drain. Dispose of as much spilled cornstarch in the garbage as possible, avoiding putting it down the drain.
Let us improve this post!
Tell us how we can improve this post?