Magic Spider Web Experiment: STEAM Craft for Kids
Difficulty: Easy
Learning: Process Art, Science, Hydrophobic vs. Hydrophilic
Want to make a magical Halloween craft your kids will love? Oh, and learn a little science of course.
This is super easy, super fun, and will open up your child's creative imagination to new and fun projects.
You only need a crayon, a paper plate, and some watercolor paints. (Don't worry, regular water-based markers work too.) With these 3 things, you can make a spider web appear as if by magic. Let's try it.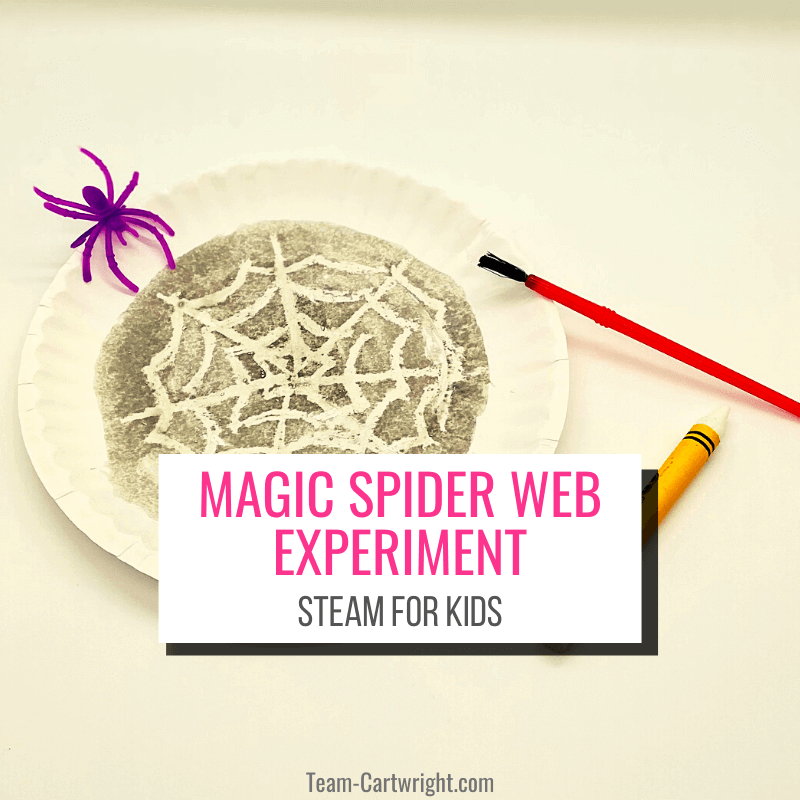 Magic Spider Web Experiment
Halloween is an amazing time to try new STEM activities. This season is all about magic, surprises, and creepy things. That is perfect for science, which is really just magic explained, right? Right.
This STEAM craft is super cute too. This means it can double as an activity and a fun decoration to hang up. It would be perfect for a preschool or preK party, or just as a classroom activity.
Supplies for Your Spider Web STEAM Project
You only need a few items for this magic to take place. (And yes, it can be a flexible project!)
Here is what you need:
White Paper Plate
White Crayon
Watercolor Paints
This is what we used to make these awesome spider webs, but you can use substitutions if that is what you have. Instead of a paper plate, just use a white piece of paper. (You can cut it into a circle to get more of a web feel.) You can use markers instead of paint as well. The watercolors help with the explanation of the science behind this project, but markers work for the art part really well.
How To Do the Magic Spider Web Experiment
This project takes a few minutes of prep work before you hand it off to your child, but it's worth it.
Step 1: Take a paper plate and a white crayon. Draw a spider web on the plate. This does not have to be perfect. If you aren't sure how to draw a web, just draw a bunch of lines going all across the plate, all over. It will still work.
The key is to press hard and make your lines thicker rather than thinner. They will stand out more this way.
Step 2: Give your child the plate and some watercolors. Let them paint on the plate. As they paint, the web will magically appear!
Step 3: Let the plate dry. Use a marker or sticker to add a spider if you'd like. Then you can hang your art up wherever you need some Halloween fun!
It's just that easy!
---
You will love these Halloween activities too!
---
Clean Up
Clean this up as you would any other art project. Wipe up any spills and dispose of your watercolors as you usually would.
Safety
This is a pretty safe activity for kids of all ages. Use adult supervision with toddlers to make sure they don't try to take a taste of anything. (The colorful paints can be tempting sometimes.)
The Science Behind the Magic Spider Webs
The spider webs appeared as if by magic, but we know there was some science there.
The wax repelled the water, which prevented the paint from coloring that area. This is what lets the web image show through.
Crayons are made of paraffin wax. Paraffin wax is a mixture of hydrocarbon molecules that are in chains of about 20 to 40 carbon atoms. It's derived from oil usually and is an excellent insulator.
The property of wax that applies to this experiment is that it is insoluble in water. In fact, it is hydrophobic. Hydrophobic means water-fearing. In chemistry, it means water-repelling or a failure to mix with water.
The water in the watercolors is repelled by the wax, which is what lets the spider web show through.
The opposite of hydrophobic is hydrophilic. Hydrophilic means water-loving, and in chemistry, it means tending to mix with water.
The water itself also plays a part in this experiment, it isn't all the wax. Water is very polar and really attracts to itself. This strong attraction is called cohesion. This is what creates a strong surface tension which causes the water to bead up off the wax.
(You can learn more about hydrophobic properties by doing a simple pepper and soap experiment!)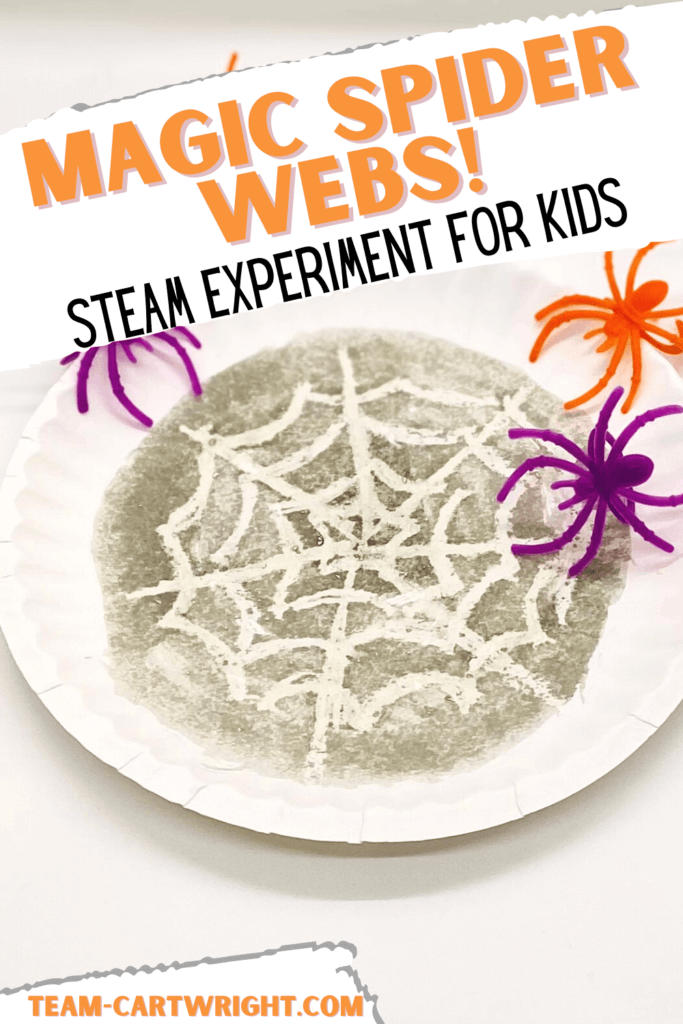 Key Points for Discussion
All this information is great, but what should you be discussing with your kids?
For younger children, focus on helping your child observe what happens when they put the watercolor on the wax. Do they see the water slide away from it?
Older children can ask themselves why they think this is happening. What is different about the wax? What else acts the same way when water is added?
It is a good idea to use the terms hydrophobic and hydrophilic. No, your child might not remember them, but it is helpful to be exposed to terms like these. It builds their vocabulary and helps in the future by demystifying scientific terms.
You can even follow up on this project by taking a squirt bottle and seeing what else in your house is hydrophobic or hydrophilic.
Definitions To Know
Here are those definitions again to help out:
Hydrophobic: the fear of water; materials and molecules that repel water
Hydrophilic: the love of water; materials and molecules that are attracted to water
Cohesion: the action of like molecules sticking together
Time For a Spooky STEAM Activity!
Now that you know how to make this fun craft, and you are ready to talk about the science behind it, there is no stopping you. Time to go make your magic spider webs!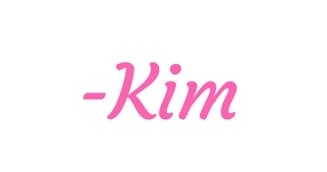 ---
Let's Find Your Next Fun Activity!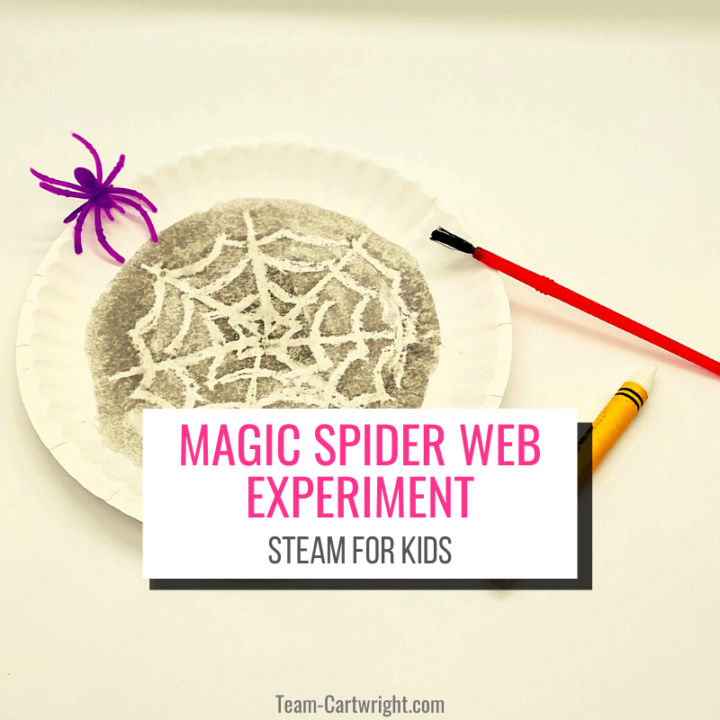 How To Make Magic Spider Webs
Make a spider web appear as if by magic! This process art activity is full of fun science learning too.
Materials
Paper Plate
Watercolor
White Crayon
Instructions
Take your paper plate and draw a spider web on it with the white crayon. (Press hard and try to use thicker lines.)
Have your child paint over the plate with the watercolor.
Watch the spider web appear like magic!
Let the paint dry and use as a fun Halloween decoration.
Notes
Safety
This is a pretty safe activity. Just make sure children don't eat, inhale, or get any components in their eyes.
Clean Up
Clean up as you would any other watercolor project.
Tips
If you don't have paint you can use water-based markers and color over the crayon. They must be water-based for this experiment to work though.


---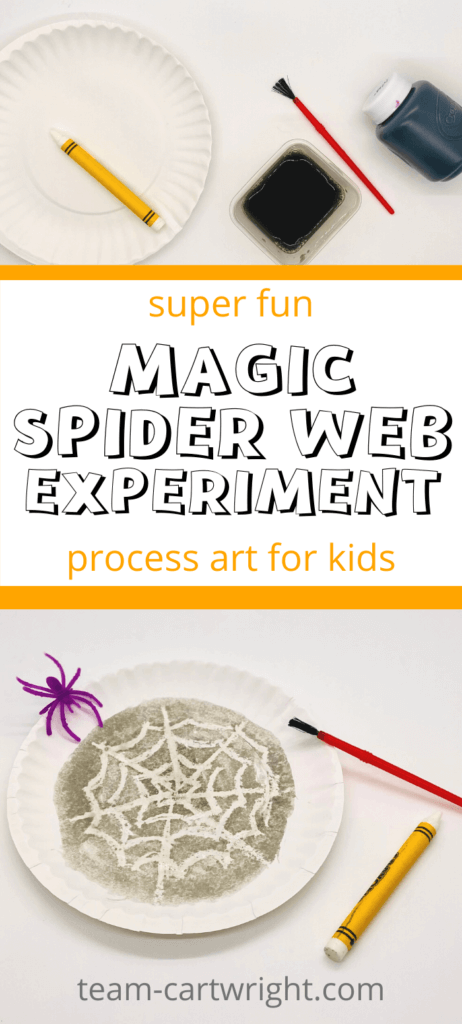 Let us improve this post!
Tell us how we can improve this post?