How To Get One on One Time with Older Siblings of Twins.
It has to be tough to be an older sibling of twins sometimes.
Older siblings, in general, have to learn from a young age how to wait for attention. Yes, twins have to do this too. But twins don't know anything different than sharing attention, while older singletons do.
Older siblings of twins also have to deal with all the twin attention their younger siblings get. Twin babies draw a crowd, and older siblings can be pushed aside in the curiosity.
It can be easy for older singletons to feel as though they aren't as special or important as their twin siblings. And no twin mom wants them to feel that way.
Here are 5 ways to get that valuable one on one time with older siblings of twins.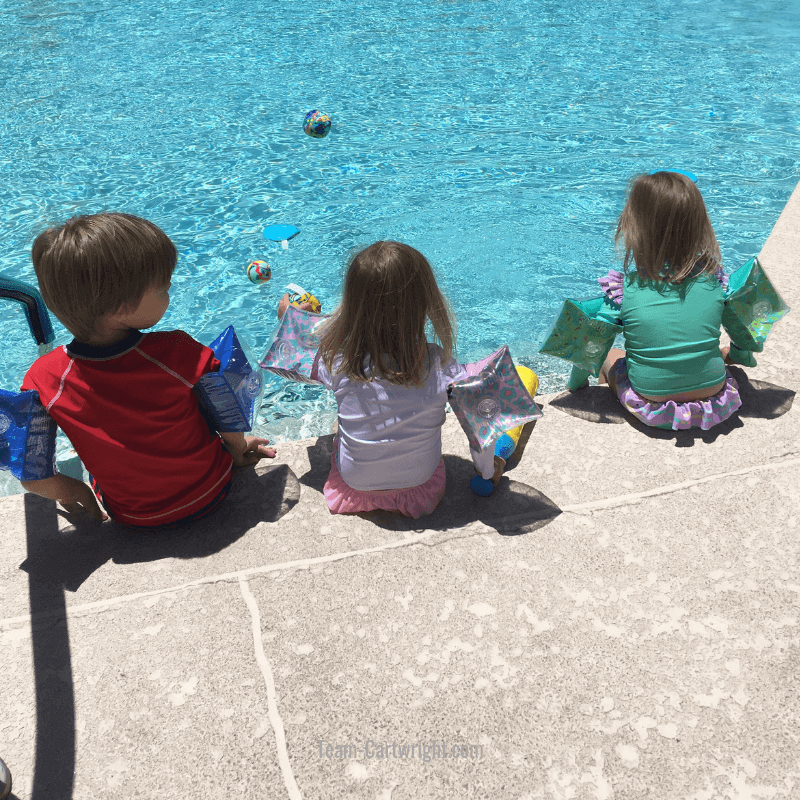 The Little Moments with Older Siblings of Twins Matter the Most
You don't need big grand gestures to let your kids know they are important. The best ways to reach their hearts is usually in the smallest of ways.
This is important to remember because we moms are BUSY. Twin moms? We have our attention split every which way and it can be hard to see beyond the to-do list.
Start the day with the singleton sibling first.
Once we had our twin schedule started, I made sure to get Ben up before his twin sisters. This way I could meet his needs before the craziness of the day began. I got him up, got his breakfast going, and made sure he was settled before I even worried about his sisters.
This goes beyond just making sure your older singleton's physical needs are met. You want to make sure your singleton feels like you see them and that they matter. I know no twin parents have ever stopped caring about their older children after they brought home their twin babies, but the sheer volume of work that goes into caring for twins can make it easy to let little things slide.
As such, I have a one on one meeting with my singleton every morning. (I have a similar meeting with my twins too, but I start with my singleton.) We discuss the plan for the day, review the rules, and just talk. It doesn't take long, just a few minutes.
The results are amazing. Even as a toddler my singleton was so much better behaved when we had our morning meetings. He knew he still mattered even in those early weeks where everything was super busy and all I did was feed and change babies.
(Learn how to have your own morning meeting: How To Reach Your Child's Heart First Every Day)
---
More Helpful Twin Posts
---
Utilize Your Twins' Nap Times
I made it a goal to have all three of my kids' nap at the same time. This is a good goal, and I recommend you build your twin schedule so the main anchor nap is at the same time as your older child. (Yes, you need time to yourself as a mom!)
But toddlers don't need as much daytime sleep as babies, so there will be times when your older child doesn't need to nap as much as their twin siblings. Use this time when your twins are sleeping to spend a little time with your singleton.
The morning nap time is perfect for this. We used to do learning activities together, color, and just play. It was a nice little break for us both.
When your twins get older and drop to one nap you can still use this time. My singleton gets his independent playtime while his twin sisters are napping. We use that first part of the nap time to get some one on one time.
Again, this does not have to be the whole nap time. Keep some of that time for your needs. (And the independent time to play without siblings is good for your older child too!) This time during the day to reconnect will help your singleton feel like they matter.
Take a few minutes before bedtime to check in.
Getting to stay up later is a perk for all firstborns. At the end of a long day, older siblings get to help push the baby gear aside and unwind.
Use this to end the day with a little more one on one time. Play a game, read a book. Or just watch the shows that the youngest just aren't ready for yet. (But really watch them with your child. You can turn tv time into an activity by asking questions and actively participating in the conversation.)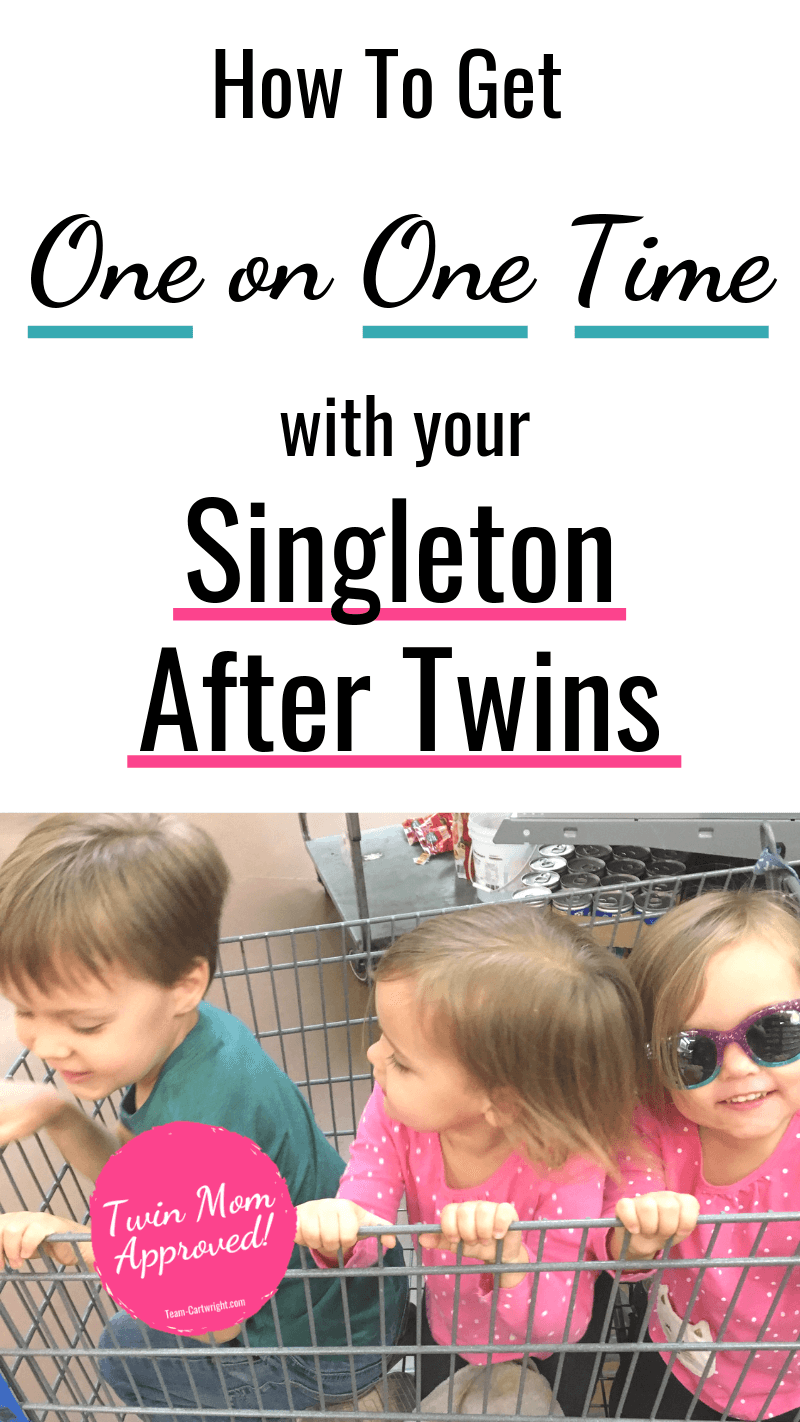 Create Some Space for Your Singleton
Twins, especially baby twins, can be overwhelming. And while your singleton isn't responsible for their twin siblings, they can still feel the strain sometimes. Getting out of the house with just your singleton helps with this strain.
Utilize little outings to reconnect.
Take your singleton on little outings with you. Yes, it is a nice break for you as a mom to get to run to the grocery store by yourself. You should still do that sometimes.
But you know that feeling of relief when you do get out alone? Your singleton can feel that too. It is a good idea to take just your older child out on errands sometimes.
This is a win-win. You get one on one time with our child. You can talk and enjoy each other's company without worrying about your twins AND you get an errand done.
Go for the big outings sometimes.
A great way to get one on one time and help your singleton remember that he is special too is to go for the big outing. Go to the play place your twins are too little for. See that movie while your twins are in nap time. Or even take a special trip, just for your older child.
This isn't something we do very much. Budget and time constraints usually don't allow for it. And it is important to us that we do most of the big things as a family.
But twins have a way of garnering big attention. Going someplace where your singleton isn't just the big brother of twin sisters can be important. It reminds them that they are special just for being themselves.
This is another perk of being the big sibling too. You get to do things our little siblings are too young for. Safety dictates that a lot of outings need to be aimed at the twin's safety level. Going somewhere with just your older singleton lets them do the fun stuff that is at their level.
One on One Twin with Older Siblings of Twins Matters
I know, I know. Having baby twins or toddler twins is intense. Heck, having twins at any age is extremely busy. It is tough to find that one on one time.
But do it. It is so worth the effort to get to bond with your singleton and see them blossom. It is worth every effort to remind them that they matter and that they are just as special as their twin siblings.
It doesn't have to take much. A few small moments are all it takes, and I really believe that small consistent moments mean more than sporadic grand gestures.
Those little moments will add up to a lot as your singleton grows up as an older sibling of twins.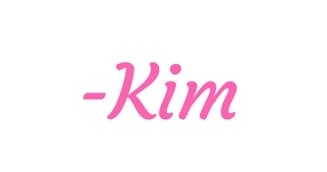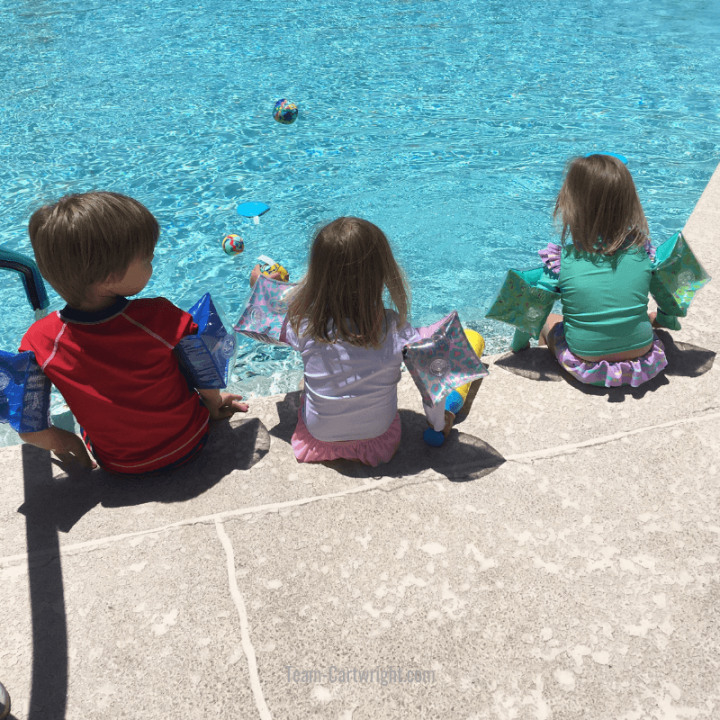 How To Get One on One Time with Older Siblings of Twins
3 Simple ways to squeeze one on one time in with your singleton child, plus 2 big ways to really make our singleton feel special.
Instructions
Have a morning meeting with your singleton before you get your twins up for the day.
Use a part of your twin's nap time to spend quality time together.
Reconnect after a long day after your twins go to bed for the night.
Take your singleton on little errands with you. Get in one on one time and get things off your to-do list.
Indulge on the occasional big outing so your singleton can be the main focus.
Let us improve this post!
Tell us how we can improve this post?